We pitted the rising pop artist against our Very. Important. Questions…
She's made many a wave in her native New Zealand, but rising star Navvy is focussing her effort on turning the tides of the Northern Hemisphere in her wake too.
Returning this autumn following the release of her EP The Breakup, single 'Mad At You' packs a punch and calls out an ex, whilst 'Scared To Be Happy' displays the more vulnerable side of the same situation.
Firmly on our radar, we knew we had to get to know Navvy better. Here she is answering our Very. Important. Questions…
What was the first song that you remember loving as a child?
I LOVED 'Rainbow Connection', which was written by Paul Williams and Kenneth Ascher, but obviously made famous by Kermit The Frog.
Who was your biggest musical icon at the age of twelve?
Oh, when I was 12, when I was 15, and now, Taylor Swift has and probably always will be my musical/life icon.
What was the title of the first song you wrote and what was it about?
I think technically it was called 'The Bacon Song', which I co-wrote with my best friend Toby. It was about actual bacon, like, the food. Then I wrote a song called 'Love Is Love' when New Zealand passed the marriage equality act.
What was the first album that you remember buying?
It was absolutely a Charlotte Church album, the Welsh classical singer.
What was the first gig you went to?
The first big concert I went to was The Pussycat Dolls, and Lady Gaga opened for them. I remember Lady Gaga putting her foot on the piano keys and thinking she was pretty weird, but also pretty cool.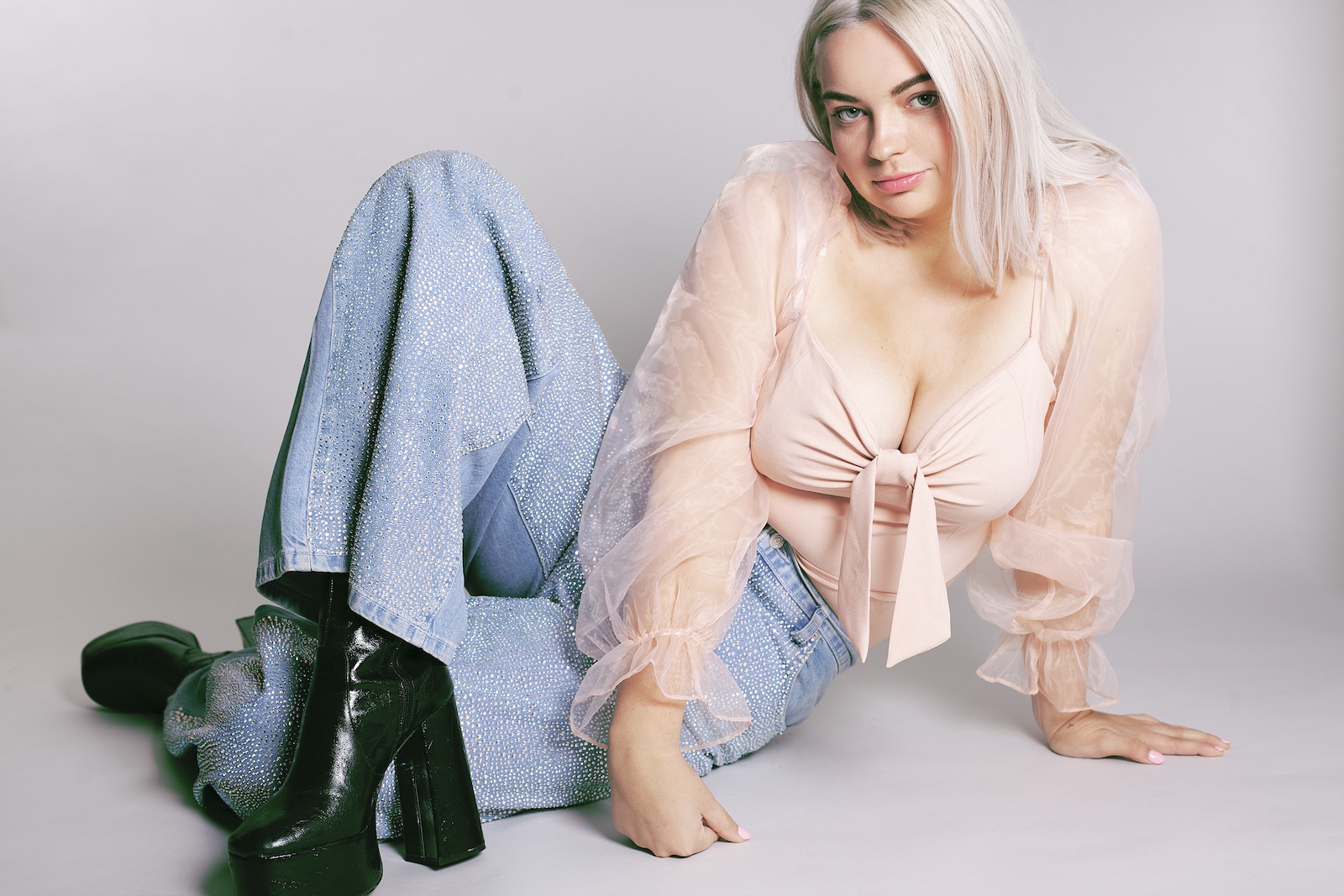 What is your favourite song (ever)?
This is SUCH a huge question. I think that any mood I am in, 'God Only Knows' by The Beach Boys will serve me well. It just kind of always feels appropriate.
What song are you loving most right now?
Right now, I am loving a lot of really 'shiny' pop music, and 'You're Such A' by Hailee Steinfeld is a song I keep going back to. It really amps me up for things – go listen.
You have one last meal on Earth: starter, main, dessert – what would it be?
This is not a meal that is going to go together, but are instead my favourite of these courses.
Starter: Guacamole and corn chips. I used to work at a chain Mexican restaurant and these would always get me through.
Main: A really perfectly cooked steak, with onion rings and creamy mushrooms. That's just me getting in three components I really like.
Dessert: My Nana makes a BOMB banoffee pie. I'd like that please.
What's your go-to soft drink?
I am SO glad someone asked. I used to drink A LOT of Coke Zero, like, an obscene amount for a single human, but I decided on my birthday time was up, and now I just drink water pretty much.
And alcoholic beverage?
I never drink really, I'd rather go out sober. But when I do drink, it's tequila and it's straight.
Sweet or savoury?
Oh absolutely savoury.
Which Spice Girl are you?
I think I'd like to be Posh, but I am absolutely Baby. I'm the youngest of three, and my older siblings are quite put together, and I am SUCH a youngest child.
What was your biggest fear when you were younger?
I think when I was really young, my biggest fear would have been being taken away from my family. I used to have this recurring nightmare about it. Then I got stronger and decided I could take on a kidnapper, and I also went to a place called Butterfly Creak, and figured out really quickly my biggest fear is, in fact, butterflies.
Have you overcome it?
I think being taken away from my family will forever be the worst thing, but it feels different now. It's more about mortality, and the inevitability of that, rather than a big person coming and grabbing me. I'm still scared of butterflies though.
What is your most embarrassing memory?
I am inherently someone with little inhibition, so although I have probably embarrassed myself a lot, I have learnt to shrug it off. So genuinely, I can't think of my most embarrassing moment, but I promise you I am covered in them.
Who would play you in a film of your life?
It kind of depends what stage of life I am in, but in five years when I have REALLY glowed up, Margot Robbie. She's the only doppleganger I get. I have a blonde bob now so the transformation is beginning.
If you could be in a tribute act/band, who would you be and why?
Oh hands down I would be in an ABBA tribute band no questions. I also have best friends that would happily fill the other spots. I'll be right back I have work to do.
'Scared To Be Happy' is available now via Dryden Street. Navvy's forthcoming EP is set for release in 2020.