We found out some more about Night House and REID following the release of their stunning collaborative effort 'Seatbelt'
Sometimes artists collaborate and release a track or a collection of tracks together and everything seems to make perfect sense. The chemistry is there, the artist's seem to bounce off each other and feel natural, complimenting each other's unique sounds and styles, and that is exactly what has happened with Night House and REID on their new single 'Seatbelt'.
The track is an 80s tinged pop anthem, blending the former's electronic beats and orchestral arrangements with the immersive, one of a kind charisma and vocals of Sophie Reid, a multi disciplinary artist with a range of talents and accolades. 'Seatbelt' is just the first taste of a partnership that we hope to hear much more from, so much that we had a chat with both of the respective artists to find out a bit more about their paths and what plans they have for the future, together and apart.
Who TF are Night House & REID?
REID is a multi disciplinary artist working in music/ film/ theatre and has been described as a sensual cyclone of ethereal melodies and word play – Think Sinead O'Connor meets Shakespeare but queer.
NH:  I'm a curly haired, knob twiddling synth kid / producer, who really just wants to be Joni Mitchell. The band is completed by Robin Squirrell on cello and Alfie Weedon on double bass, bringing that cool classical edge.
How long have you been making music?
There was this Christmas Carol competition at school when I was 9 which I thought no one would take seriously until another group created a complete bop and I became competitive. Pretty soon my group had harmonies, riffs and contrapuntal melody lines. It was the first time I felt I was naturally good at something and the first time I had experienced that kind've teamwork. So you could say the carol concert of 1998 was my debut and I've been making music ever since.
NH: I built a guitar out of rubber bands and a shoe box as a kid, so the drive has always been there.
Why do you make music?
Alongside dancing, it's the only thing I've found that I can channel all of this everything through. You know that film 'Everything, Everywhere, All at Once?'
Well, I don't think I'm alone in saying that that's how life feels a lot of the time and music is an incredible way to express that. Plus it's both a solo and team sport and I like that.
NH: I was recently on tour in Germany and a very blunt Germany man asked me…
German guy: "is music your full-time job?"
Me: "yeah, along with producing, live sound, music for ads and the band, I get by"
German guy: "and how much do you earn a year?
I tell him how much and he says…
German guy: "So you're not doing it for the money"
Me: "no"
What are your biggest influences?
REID: Currently: Aurora, Caroline Polachek, Foster The People, Glass Animals, Bomfunk MC & Tuneyards BUT I was raised on: Musical Theatre, Shakespeare, Mary Chapin Carpenter, Madness, Johnny Cash, Judy Garland & Ella Fitzgerald.
The Kate Bush influence is a fairly recent thing. I was always compared to her without knowing who she was so I finally decided to watch some of her music films and INSTANTLY felt less alone. It reinforced what I already knew I wanted to do which is to blur the lines between commercial music and theatre.
NH: Currently I'm loving Dijon's album 'Absolutely' and the pop perfection of Caroline Polachek, but the artists that are always in my mind are Joni Mitchell and Radiohead.
What would you say has been your best moment so far?
REID: IN MY WHOLE LIFE?!?!? No idea but listening to our first demo of Seatbelt in Nick's van is up there.
NH: I've recently been diving into new age spiritualism (thanks Eckhart) to deal with a breakup / brain malfunction, and I've learnt that every moment is just as important as each other. As the current moment is the only one you'll ever experience. Yes, I'm a pretentious dick, namaste b*tches.
How would you describe your sound to somebody unfamiliar with it?
Orchestral alt art pop blending the heart of Kate Bush, the grit of Cristine & The Queens and the futuristic kink of Caroline Polachek.
NH: What Reid said. The rest of the Night House material definitely mixes orchestral arrangements with pop production and some soul-searching songs… plus the occasional bar of 5/4.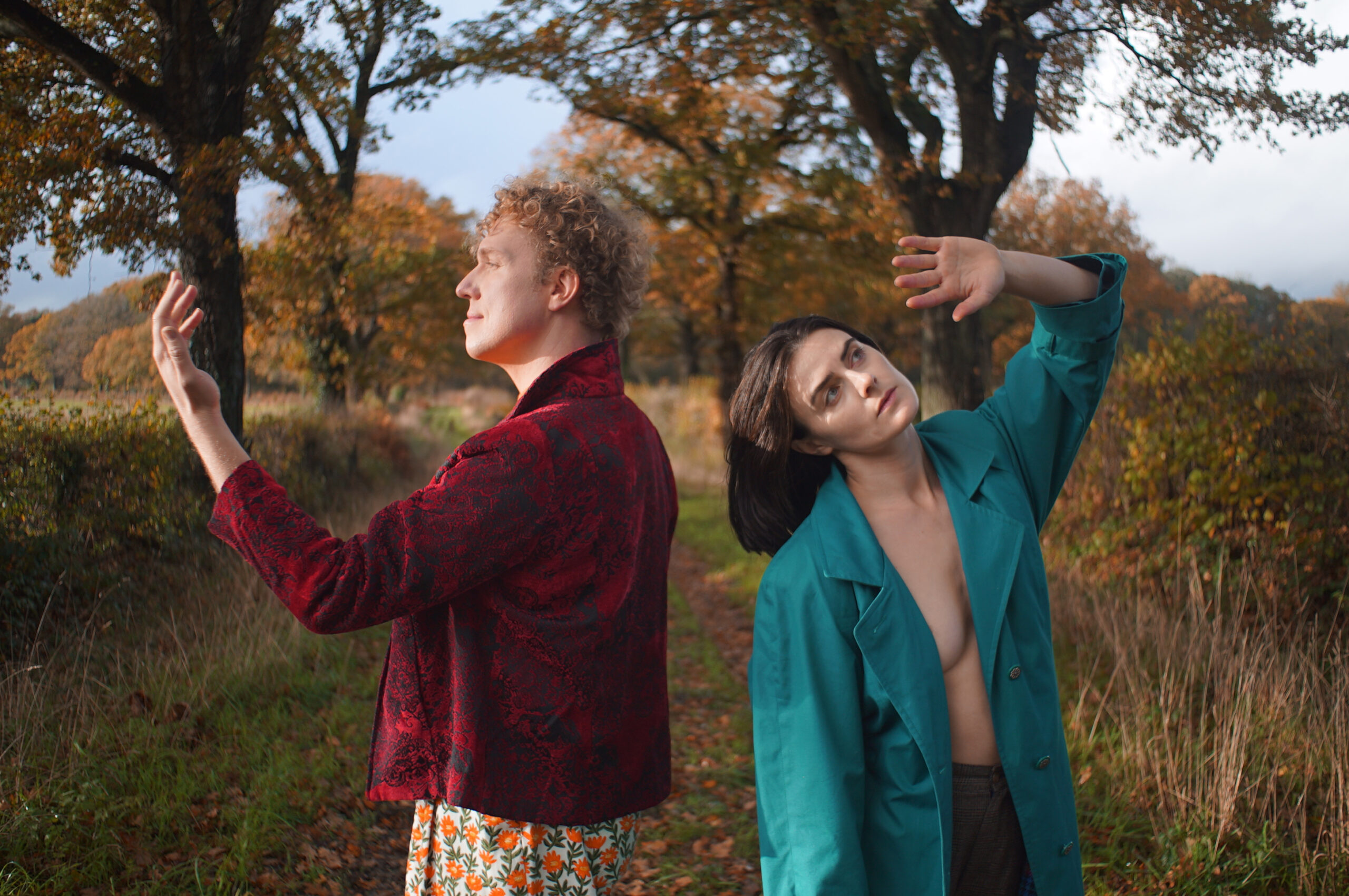 What's your dream "I've made it" moment?
REID : If I told you that it would spoil it but I'll just say I am very VERY excited for the launch party Night House and I are co-hosting on 24th March at The Brunswick in Hove.
COME you'll get to be part of my yet to be realised "I've made it moment".
NH: When I no longer have German men asking me how much money I make.
We love your new single 'Seatbelt', what more can you tell us about it?
NH: It was the probably one of the quickest songs to write, it really fell out fully formed in our first session. We then spent a fair amount of time shaping the production. It went through a few styles before landing as a neo 80's banger, there's even a version on my hard drive with a 70's Elton John piano on it.
What else do you have planned for the near future?
REID : Nick and I want to make more music together, Night House are bringing out their second album later this year and I've a few personal projects on the go starting with MASHGATE my spoken word/ rap EP which I'll be debuting on the 24th March and which is due for release in May.
NH: The music video for seatbelt drops on the 24th of march! We filmed it in the countryside surrounding the studio, super DIY but I'm in love with it.
And finally, who is your biggest fan right now?
REID: Can I give two? I'm one of a trinity of musical witches, the other two are Bay Bryan and Sarah Swire. They've been my biggest fans since 2010 and we champion each other's music all the time: Swire is releasing her album this March and Bay releases his in April.
NH: I'm going to follow Reid's lead on this and give a plug for two incredible artists you should check out. Michael Baker is a force of nature, both with his solo records and with the upcoming Sock Draw album. Piper & Robin from Bee & Jackrabbit are two of my favourite humans in the world and they make the most incredible music.