We had a chat with US X Factor winner and singer-songwriter Alex Kinsey as he continues to usher in his new era
Having won the US X Factor as part of a duo just under a decade ago, Alex Kinsey has since stepped out as a solo artist, releasing his debut EP Party of One in 2019 to much acclaim, and have now returned with some new singles to step up his transition to the next part of his career.
2022 has seen the artist ushering in a new era, with tracks like 'Antisocial Person', 'Straight', and collaboration with iLana Armida 'Bread & Butter' continuing to showcase the effortlessly talents of the artist and his engaging alternative pop sound. Alex feels like he has truly emerged in this latest chapter of his career, and if his latest releases are anything to go by, he could be set to reach new heights as an artist. We had a chat with the artist to find out some more about his unique journey and what other plans he has going forward.
Who TF is Alex Kinsey?
Oh man, if you find out, could you let me know? I've been wondering the same thing for years.
How long have you been making music?
I started piano lessons at 5, karaoke even before that I think, every talent show I could possibly be a part of, I'm pretty sure when I was in the womb they picked up a radio station instead of my heartbeat… but I've been seriously making music for 17 years or so. I don't know, I guess my whole life.
Why do you make music?
Nothin else makes as much sense to me as music does.
What are your biggest influences?
The Beatles were my first musical awakening, I recently saw Paul McCartney live for the first time in my life and it was a spiritual experience. Jason Mraz, John Mayer, Nickel Creek, I come from a family where my dad loves most of the music from 1965-1985 and my mom listens to whatever is on the radio at the time. I'm genuinely influenced by so much that it makes it hard to pinpoint my sound sometimes.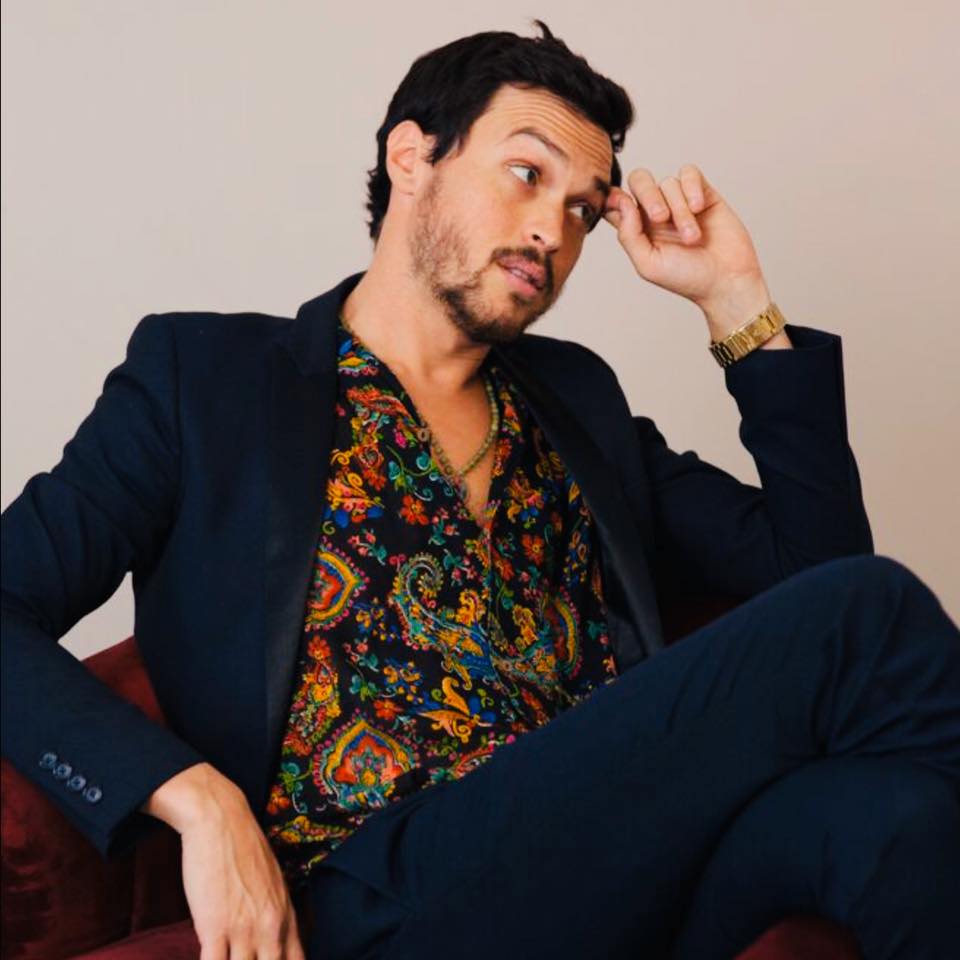 What would you say has been your best moment so far?
I've been fortunate enough to say that this is a tough question. I've gotten to play a few shows with Jason Mraz, that was always one of my biggest goals growing up. Feels good to do some of the things that you've always wanted to do.
How would you describe your sound to somebody unfamiliar with it?
Hoo boy, I've been on this question for so long. Haha. The best I can come up with is Harry Styles meets Jason Mraz meets Chris Stapleton?
What's your dream "I've made it" moment?
I've been lucky to go on a few tours, and open/co-headline with some of my favorite artists of all time, just never as a solo artist… So currently, my dream "I've made it" moment would be booking an international tour to perform the music I'm creating now. I LOVE playing shows, thats the goal, always.
We love your new release 'Straight', what more can you tell us about it?
'Straight' is one of those songs that has been written for a few years. I've been sitting on it waiting for the right time to release it, but I realized one day that that mindset was a silly and unfulfilling way to go about creating. So no more waiting. Here it is!
What else do you have planned for the near future?
An EP at the end of August, a European tour in September, some of my friends are getting married at the end of the year, Christmas, then we'll see what 2023 has in store for humanity.
And finally, who is your biggest fan right now?
My mom is always at the very top of that list.