We had a chat with Arden Alexa to find out some more about what influenced her fun songwriting style and new single 'Strawberry Pie'
US singer-songwriter Arden Alexa has been establishing herself as an artist since 2021, and has found a formula for crafting affable indie pop that feels both charismatic and conversational while packing a really fun, melodic edge.
The artist's knack for fun storytelling and having a sweet, relatable charm is displayed gorgeously on her new single and video 'Strawberry Pie'. The track has this breezy, effortlessly captivating appeal throughout, with the artist dissecting a past relationship with a really earnest sense of vulnerability, showcasing her likeable charisma and memorable storytelling style. There is a really cathartic and liberating feel to the release, with the artist's laid-back sensibilities making for a track that feels as playful and effortlessly fun as it does poignant. We can't get enough of this release, and had a chat with Arden Alexa to find out a bit more about it and the woman behind the track.
Who TF is Arden Alexa?
The world's biggest swiftie and a huge music nerd. If I'm not writing music or playing shows, I'm 100% listening to Taylor Swift.
How long have you been making music?
I get this question a lot, and I always say pretty much since the day I was born, which is an exaggeration, but not by much. Everyone in my family is super musical; my dad sings opera and progressive rock, and my older brother is really into musical theater. I was so influenced by that growing up. The first movie I ever watched was Phantom of the Opera and my parents tell me that I would literally go around the house singing lines from Phantom.
Why do you make music?
For as long as I can remember, I have had really bad anxiety and music has been the one thing that is able to calm that anxiety. Singing helps me actually be present and quiets my head in a way that not many other things are able to do. It wasn't until I was older that I realized that music might have the same effect for others, and that I could write music that could do that. Now, when I write and release music, I try to keep in mind how I can connect with listeners and maybe help them with my music in the same way that I have been helped by others' music.
What are your biggest influences?
If it wasn't obvious before, Taylor Swift. I've been listening to her music since I was little and was so inspired by everything she's done. I saw her playing guitar so I learned how to play guitar, I saw her writing songs so I learned how to write songs. A lot of things that I've made a big part of my identity were inspired by Taylor Swift. Another big influence of mine is Harry Styles. He has really inspired me to find my individuality as an artist and not be afraid to be myself. It's kind of incredible to see an artist who is so experimental and brave and just himself in an industry where I feel like it's sometimes encouraged to just follow the norm and do what everyone else is doing.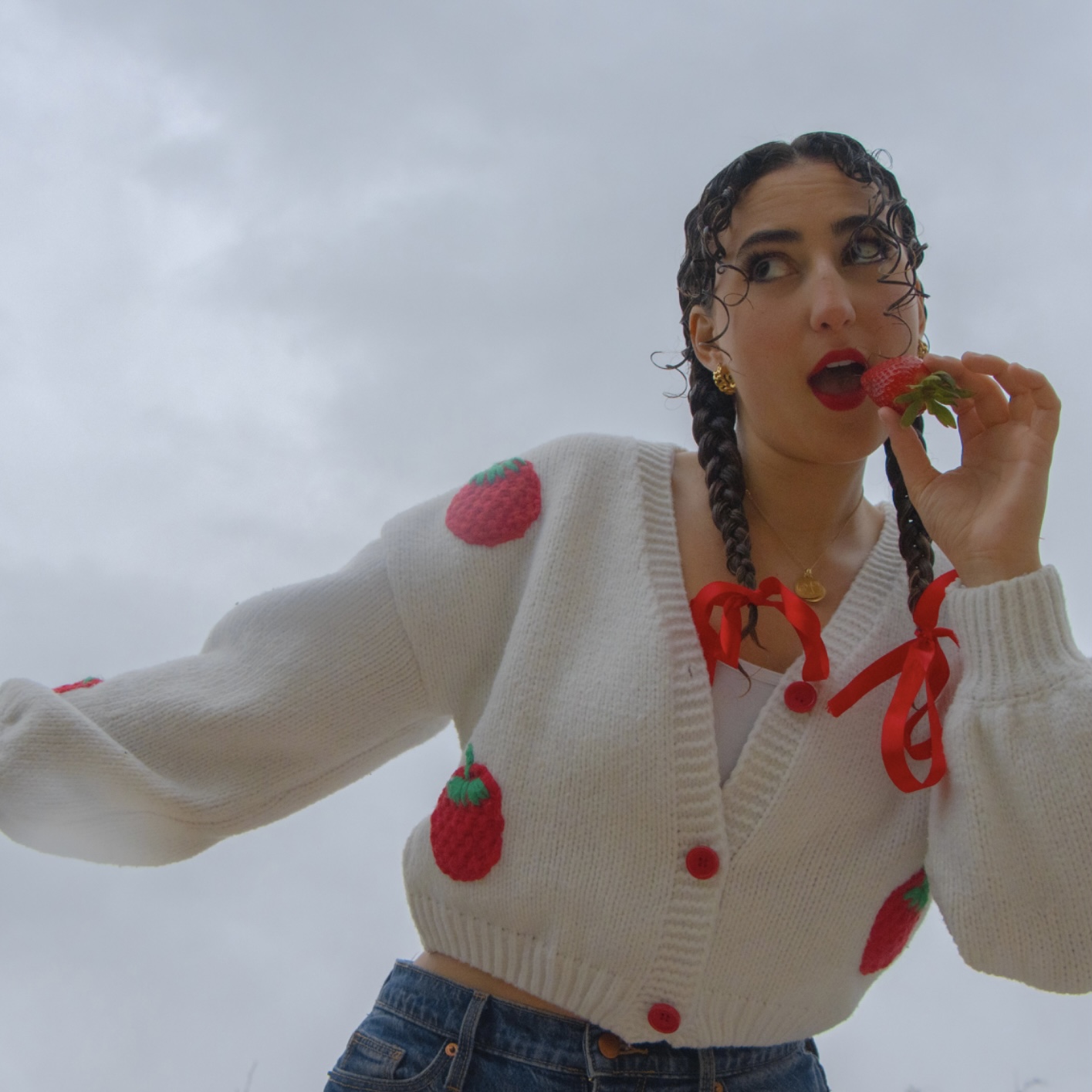 What would you say has been your best moment so far?
I would say my best moment was the first time I played a show and had a fan who knew the lyrics to every single one of my songs sitting in the front row. That experience of having the fan there singing along to my music as I was singing was so surreal and special.
How would you describe your sound to somebody unfamiliar with it?
My music in the most general terms is experimental indie pop. Growing up listening to radio pop artists like Ariana Grande and Katy Perry, I try to combine that catchiness with authentic lyrics and funky instrumentation to make a unique sound.
What's your dream "I've made it" moment?
I would love to do a stadium tour. Having been to a couple stadium concerts before, I can say there is something so incredible about the energy of that many people singing the music together. The idea that I could be the center of that, bringing that many people together with my music just sounds like the coolest thing.
We love your new single 'Strawberry Pie', what more can you tell us about it?
Strawberry Pie is the song that I am most proud of having written. It's a completely true story, down to my great grandmother's recipe. It all happened in freshman year of high school, so when I graduated high school this past June and I realized that I hadn't written a song about this freshman year experience, I knew I needed to write this song. This relationship was such a big part of my life that I was kind of surprised I hadn't written about it, but when I sat down to write it, the song just flowed and was finished in about 30 minutes!
What else do you have planned for the near future?
I won't say anything too specific but I have a lot in the works for the near future! I've spent the past couple months working really hard in the studio and on music video sets, so expect a lot of new content coming!
And finally, who is your biggest fan right now?
Probably my parents. They have been my biggest cheerleaders since day 1. I feel like this is definitely a cliché, but I genuinely feel so lucky to say that. When I told my parents that I didn't want to go to college, and instead wanted to pursue music, I really threw them for a loop. I was going to a really academic high school and was super into school, so I think this definitely came as a surprise. But they were incredible, made the switch, and are fully backing me now. They are so involved and so supportive of me, and I seriously seriously couldn't do this without them.