Photos: Raphael Neal
Following the release of their brand new EP I Was An Aphid, we had a chat with emerging UK singer-songwriter Bellatrix
Multi-talented UK artist Bellatrix has made a name for themself with their plethora of talents and is gradually building a following due to their uniquely textured brand of electronic indie pop. Today, the beatboxing champion turned singer-songwriter releases their brand new EP I Was An Aphid, featuring the CLOUT championed singles 'iPhone' and 'Golden'. The release really encompasses the artist's vision for their sound and sees them stake a claim as one of the most immersive and interesting emerging artists around.
We figured that this was the perfect time to have a chat to the artist and find out a bit more about them, with Bellatrix telling us all about their brand new EP and their road to get to where they are now.
Who TF is Bellatrix?
I'm a bass player and singer and general music maker, I used to be world beatboxing champion, I like climbing trees, I'm non binary (they/them please), I'm a witch.
How long have you been making music?
Lots of years! But I started doing my solo project about 4 years ago I think.
Why do you make music?
I mainly make music because I really like it and it makes me happy. I also love to use it as a magic transformer of space that can be of service in the community. Sometimes I use it as my submarine when I deep dive into the mystical depths of my psyche, and other times it's to pay my rent.
What are your biggest influences?
I'm heavily influenced by ritual and witchy magick, and darkness, and the people in my life who are brave enough to venture into the darkness. And by the things I find when I'm brave enough to venture into the dark. I'm also influenced by queerness, the wilderness and my baby sis. And feminist sci-fi.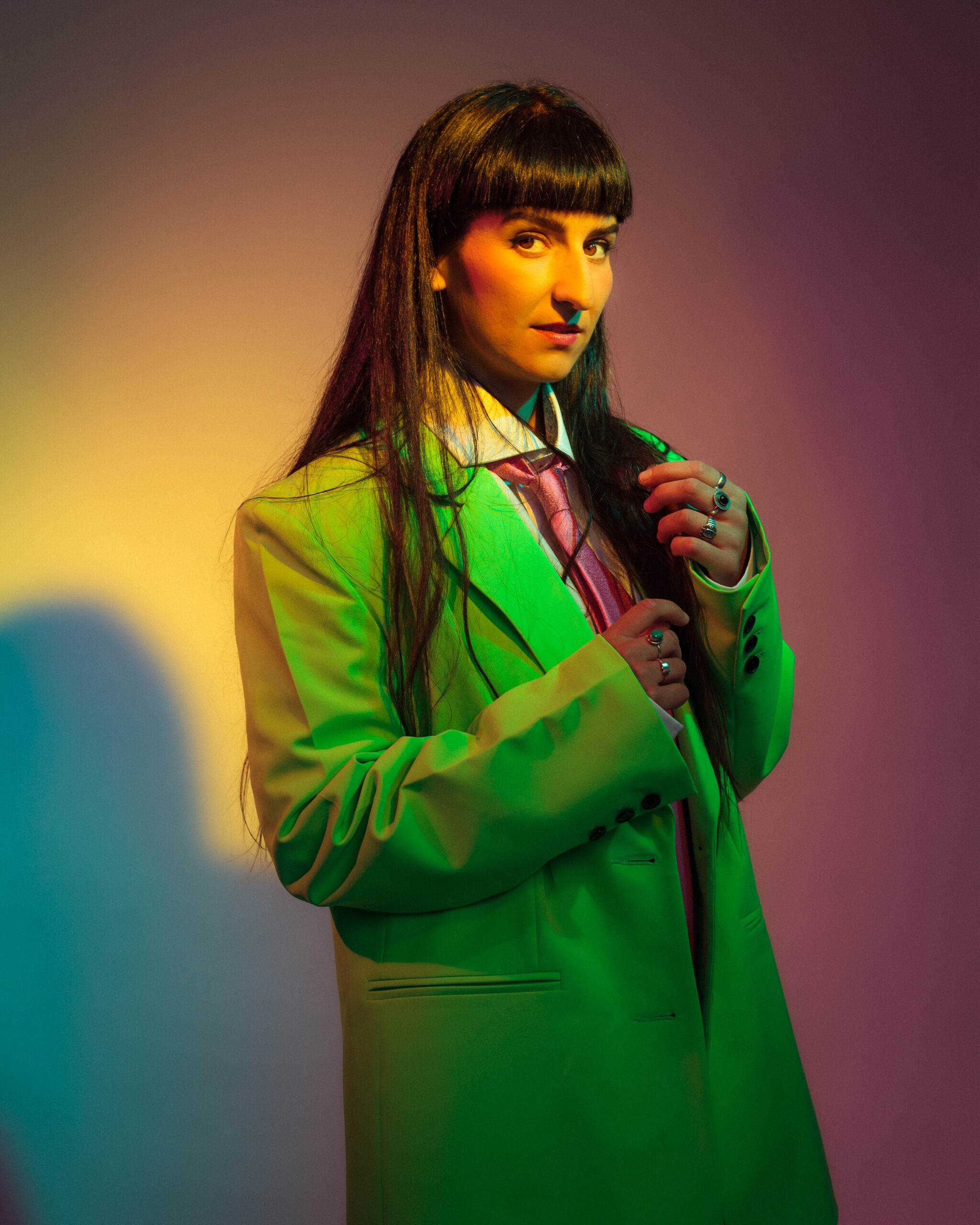 What would you say has been your best moment so far?
In July 2020, me and a bunch of my musician pals met up for a play. We're all professional musicians who would be gigging on the regular in the old life, but this was the first time any of us had played with other musicians in 5 months. I actually can't really describe it. Without wanting to sound cliche, it felt like a proper spiritual experience. All the jadedness and take-it-for grantedness that had crept in over the years of being jobbing musicians was gone. We went in.
How would you describe your sound to somebody unfamiliar with it?
The other day someone described my music as Avant-Punk-Pop. I think it's about right.
What's your dream "I've made it" moment?
When I can teleport between my two houses that I don't own yet. One of them is in a city and the other one is in the woods up a tree. I also don't think I agree with owning two houses, which I know is at odds with my dream moment.
Your new EP I Was An Aphid is out now, what more can you tell us about it?
My EP! I'm really pleased it's finally out. I wrote it towards the end of my last relationship, which unfortunately was an abusive one. Although a part of me definitely knew that something wasn't right, it took me a while to get real with myself about the situation. I wrote from that place, and then from the place where I was finally ready to be honest with myself. The final song, Thrive, was written shortly after it all ended and I had to disintegrate into a million bits but knew it was what I needed to do.
What else do you have planned for the near future?
As well as being a solo artist I also do lots of other musical things. Over the next month or so I'll be working on a collaboration with dancer Emma Houston. We are interrogating dominant narratives around pleasure, happiness and success through a queer lens, and looking at how showing up in wholeness outside of these can be an act of resistance (come see us at The Place in London on 22nd October!).
I'm also playing bass for singer NAO at the moment, and have a few shows with her for her album release. Then I plan to take the whole of November off. I want to take space to return to my own creative process, and refocus myself. I feel like I have so many ideas at the moment, I need some time to just play with them without having a particular aim.
And finally, who is your biggest fan right now?
The old guy from the Werther's Originals advert.