We had a chat with rising UK alt-folk artist Billie Maree following the release of her stunning debut single 'Whale Eyes'
With the release of her stunning debut single 'Whale Eyes', UK alt-folk artist Billie Maree has done a great job of setting the foundation for her thoughtful and instantly immersive sound, boasting a lush soundscape and nuanced, intricate style that feels both familiar and creative in its approach.
The delicate nature of the sound and composure of the artist's captivating vocals make for a debut single that feels like the work of a much more accomplished and experienced artist, with the spiritual and unique nature of the narrative amplifying the atmospheric nature of the intriguing track. We love the depth and heart that is weaved into this release, and had a chat with Billie Maree to find out some more about it and what other plans the artist has for the future. If you're a fan of the artist and her sound you can also help crowdfund her debut EP here.
Who TF is Billie Maree?
I'm a 26 year old singer- songwriter of deep feeling folk-esque tunes.  I use song as a medium to share the multifaceted nature of the human experience. At the moment I am self-producing my debut EP. I was inspired to learn how to record and edit my own songs as I wanted to have as much input into their creation as possible. I am on a continuous learning journey to progress as a producer.
How long have you been making music?
I first started playing music when I was about 13. I had an amazing piano teacher Julian Marshall who was very open to my outside of the box musical exploration, I didn't want to sight read music and he was encouraging of that. I remember writing my first song on the piano not so long after our lessons started. I would write a few songs a year but felt a lack of self-belief. It wasn't until last year that I started to feel comfortable writing songs and sharing them.
Why do you make music?
I have had really meaningful experiences watching or listening to music that were catalysts for emotional release. I have had similar feedback from people when singing. I believe music has the power to have an impact on our emotional well being and access parts of our being we may not be in contact with.
What are your biggest influences?
I'm influenced a lot by my inner experience of being alive, happenings that move me and the natural world. I often feel an inspiration for a song spending time in connection with nature or after a wave of strong emotions.
What would you say has been your best moment so far?
Receiving the final mix of 'Whale Eyes' was a surreal and exciting moment. I hold a clear memory of the path; from when it was first written, through to recording it, producing it and then it's completion. It was the first song I ever began to record and produce to a stage of feeling like yes this one is ready to be shared.
How would you describe your sound to somebody unfamiliar with it?
I find this a hard question though recently have been describing it as deep feeling folk-esque songs with poetic wording. 'Whale eyes' has this spiritual medieval essence to it but the thing I am noticing about each song i'm working on at the moment, is that they all have their own unique qualities. I'm looking forward to sharing the rest…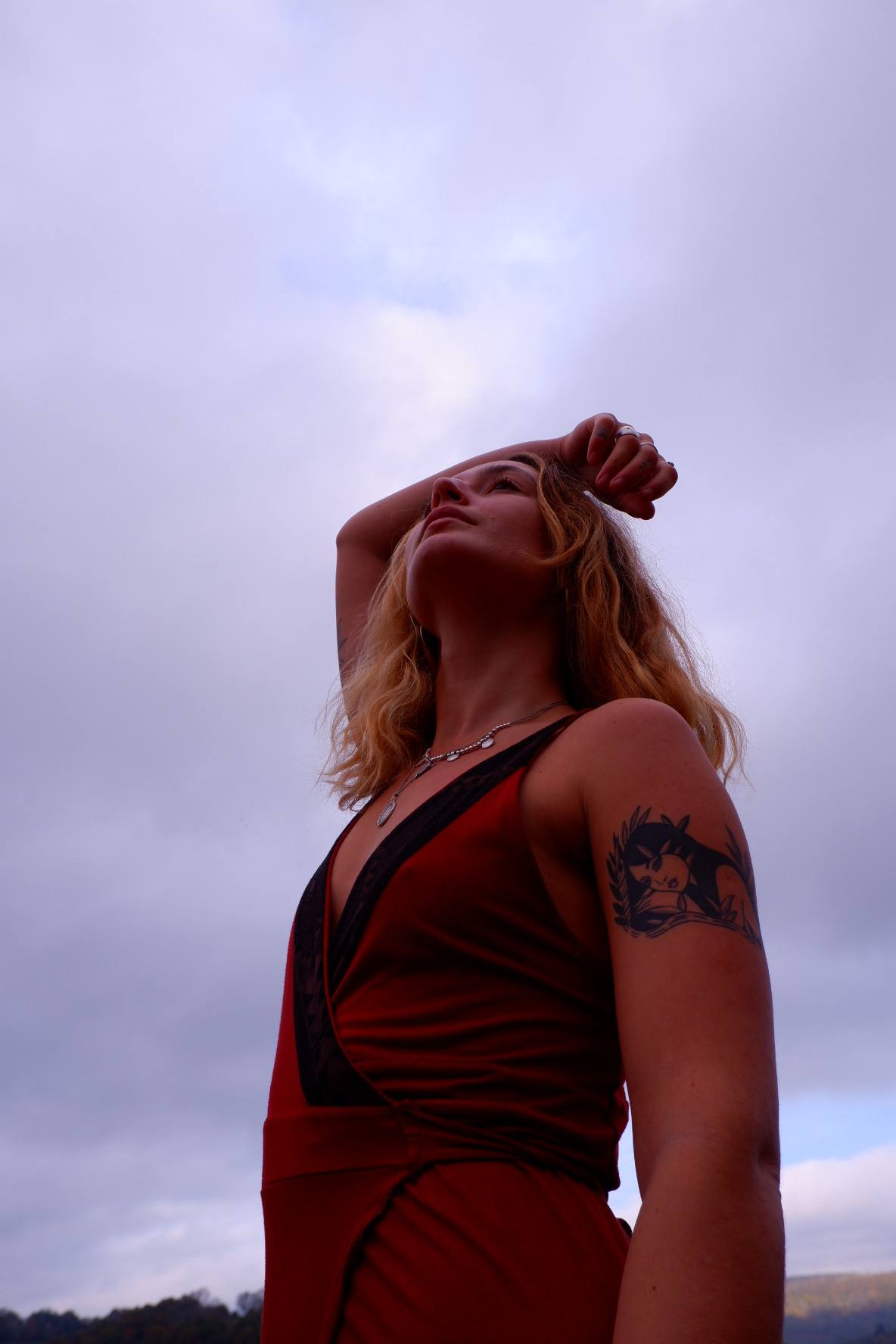 What's your dream "I've made it" moment?
To be performing for an audience singing along to one of my songs. Or to go on tour one day!
We love your debut single 'Whale Eyes', what more can you tell us about it?
Well, I wrote 'Whale Eyes' after my dearest friend shared with me a vision she had had during a meditation. Where she watched a part of her she had been holding onto transform into light by the side of a fire. The vision took place in the womb of a whale, I felt the nature of the tale take me through a letting go. Straight away after she told this story, I was hit with inspiration. I was so moved by what it represented. I said to everyone in the room I needed to leave to go write music and 15 minutes later 'Whale Eyes' had been created.
What else do you have planned for the near future?
The next big plan is to release a second single before my debut EP. The EP is almost finished and will be aiming to release it in September. There will be another single dropped sometime in June. I have just launched a crowdfunding campaign to help support the creation https://www.indiegogo.com/projects/billie-maree-creating-my-ep/x/22196974#/
I am using the summer to perform as much as possible, while also focusing on the EP release.