We got to know emerging UK artist GIYA following the release of her thought-provoking and raw new single 'foggy hearts'
With a gorgeously poised sound that often effortlessly melds darkness with delicate and endearing sounds, GIYA has spent the last few years establishing herself as a unique presence in the UK music scene that has a distinctive prowess for songwriting and storytelling in a voice that feels both captivating and completely her own.
The latest release from the artist is the incredible 'foggy hearts', a track that encapsulates this ethos of having raw and uncompromisingly dark lyrics but marrying them with a sound that feels inescapably optimistic and full of hope. The track is about a generation that feels lost, burying themselves in alcohol and other vices to find some kind of escape or distraction, the juxtaposition makes for a really rousing piece of work that feels uplifting in its own strange way. The track is just the latest showcase of the potential that the artist has, and we had a chat with GIYA to find out some more about 'foggy hearts' and the person behind it.
How long have you been making music?
I've been writing forever, since like 11/12, it was my form of expression really, even though I kept it pretty private for a long time. But writing and recording seriously for 4 or 5 years now.
Why do you make music?
It's a tricky question, because for a while I thought I did it solely for myself, for a self-esteem reason, which is still partly true, but I don't really believe that's the real reason. Being a musician, particularly a solo artist like myself, I find can be a pretty self-absorbed process, and I want it to be the opposite of that. I want to draw people into a circle, into a shared space that when you hear a song, and it's sharing something you feel too, maybe you've been ashamed to feel or you feel like you can't tell anyone, the music becomes that bridge, and it becomes a collective thing. That's really the goal anyway, to help the world feel a little less lonely and try to remove the incessant stream fakeness of our phones etc, provide a bit of genuine humanity for once.
What are your biggest influences?
Very varied, but I grew up on rock music really from the 60s and 70s, Led Zeppelin, Eric Clapton, then really fell in love with old soul music, Otis Redding, Louis Armstrong, Al Green, Etta James, Sam Cooke, Aretha Franklin, all those just born singers – then really got into hip hop in my teens, mostly US hip hop, Eminem, Jay Z, Mos Def, Rakim, Nas; it's all the wordsmiths I am drawn to most really which is where a lot of my focus on the lyrics comes from, I see songs as canvases unto which you can tell a story and convey a message, which is what hip hop is all about.
But also London artists have a huge place in heart, especially Amy, who I had a slight lightbulb moment with her and modelled a lot of my writing on her too, as well as people like Jamie T, Lily Allen, Adele, just that London sound which is being carried on and revived I believe in people like Greentea Peng; London just has an endless list of fantastic artists that emanate the sound of the city in their music. Sorry I've listed like 5 billion people; so yeh varied!
What would you say has been your best moment so far?
Playing Glastonbury was definitely a moment for personal reasons, just reminds you you are on the right path; supporting Hak Baker as well will always hold a place in my heart, of just such an exciting time at the start of my music career showing me what could be possible, but I think releasing my first song actually, the reaction to it and the support from day one was really amazing so yeh, I'll go with that!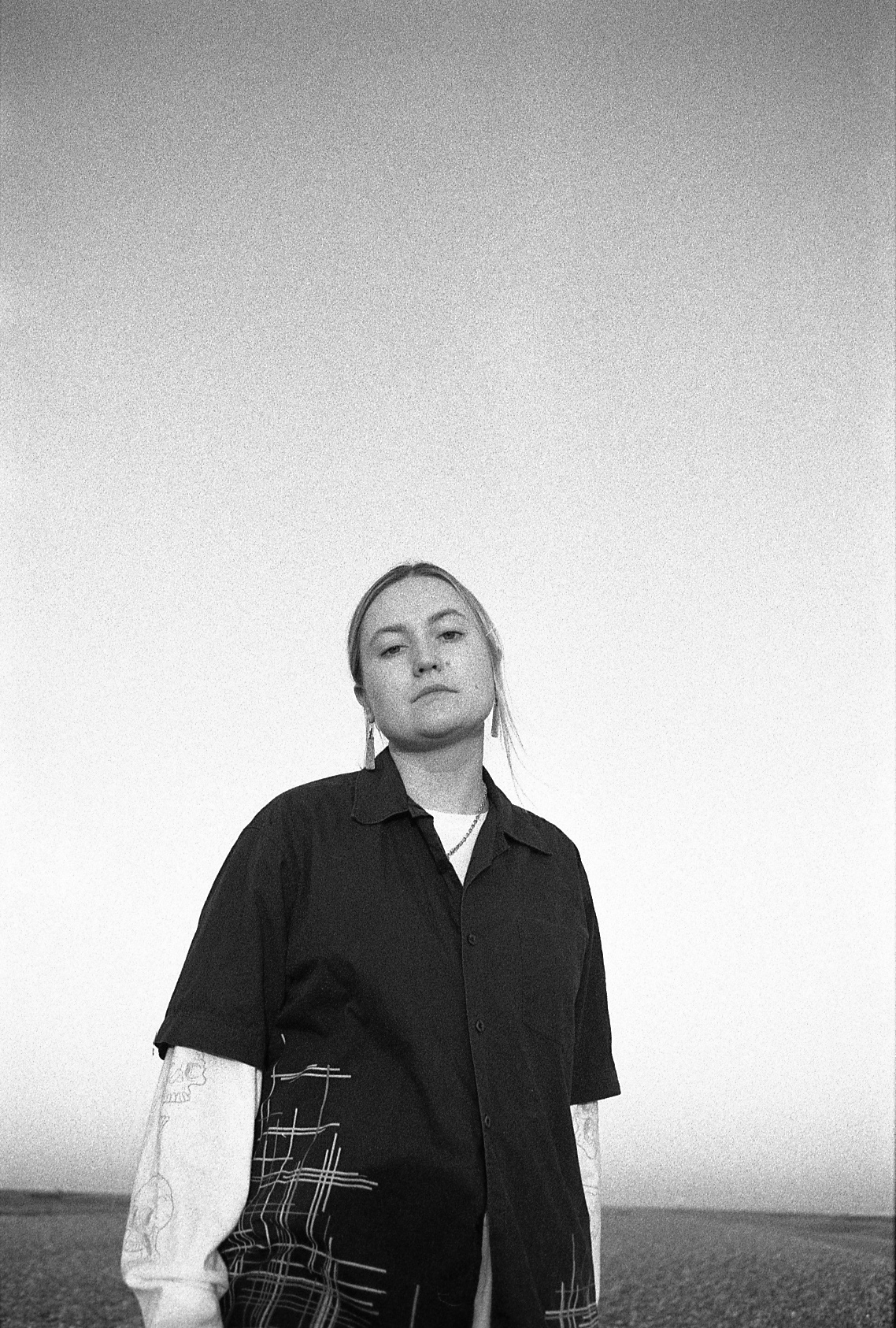 How would you describe your sound to somebody unfamiliar with it?
A mish-mash of soul, indie, folk and hop hop.
What's your dream "I've made it" moment?
My first ever festival was Reading when I was 16 or 15, and genuinely blew my mind that you can go into a little field for a weekend, away from the parents, drink straight for 3 days and can basically do whatever you want. Think for a mental teenager like me it was almost too good to be true; but I remember saying to myself then, and this was before I even really thought about doing music seriously, but I said to myself wow, imagine being up on that stage in front of all these people singing back your lyrics, that must be very special. So in my head, that has always been the made it moment, which will change obviously over time, but just to really impress the little 15 year old version of me, that would a very special thing.
We love your new release 'foggy hearts', what more can you tell us about it?
Foggy Hearts is a song about the years of your late teens, early 20s when you are floating in this no mans land, great times, but heavy times. It seemed for 4 years all we did was drink and drink to ignore those conflicts going on inside of you, and being scared of the world and not being very sure where you fit into it to be honest. It's bittersweet really, as I had some amazing times with amazing people, but we were all teetering very close to the edge.
What else do you have planned for the near future?
More music, more gigs; more life!
And finally, who is your biggest fan right now?
My floor standing, 230 volter.