Following the release of his off-kilter second single 'I Am Not On The Wall', we had a chat with emerging artist Health and Beauty.
With just two releases to his name, Calum Stewart and his solo project Health and Beauty are doing a really stellar job of establishing his eclectic and distinctive brand of forward-thinking, modern alternative pop.
There is no better advertisement for this sound and the artist's unique sense of guile and creativity than his latest single 'I Am Not On The Wall', a track that the artist approached under the circumstance that nothing was out of bounds. The end result is a wonderfully unpredictable and exciting track, one that feels more cohesive and accessible than it has any right to given the scope of the sound and wealth of ideas that it contains. Lyrically, the track explores the way that we can worry about what people think, even if we don't even particularly value the opinions of them or what they have to say, and the artist doing literally whatever he wants with no inhibitions feels like a perfectly good way to combat that. The track is Calum exploring his sound exactly as he wants to, and finding this unique bland of indie and dance that feels as melancholy and sad as it does tongue in cheek. Against the odds, this has made for an oddly compelling track that feels both sad, fun, intrinsically unique and personal to the artist, showing bags of personality and charm within its off-kilter appeal. We had a chat with Calum following the release to find out some more about Health and Beauty and his exciting sound.
Who TF is Health and Beauty?
It's me simply doing my thing.
How long have you been making music?
A very long time. I've played instruments since a very young age and I probably started writing 'songs' in first year of high school.
Why do you make music?
In a way, it's been one of the constants in my life. I've been playing and writing music longer than I haven't. So, I don't think I'd know how to be any other way. It's a really cathartic thing to do. It can be frustrating, time consuming and a bit grinding at points, but it's always worth it. I simply just love doing it.
What are your biggest influences?
Musically, my background has predominantly been in alternative/indie music. So, constants in my life have included bands like Radiohead, Frightened Rabbit, Cocteau Twins, New Order, My Bloody Valentine and so on. But, for a long time I've been influenced by all kinds of electronic music, including Aphex Twin, Drexciya, Caribou, Kelly Lee Owens, and so on. So, Health and Beauty is kind of these two worlds blended together. I'm increasingly influenced by things outside of music: I'm also a PhD researcher in law and climate change, and my research is beginning to have a very strong impact on what I write.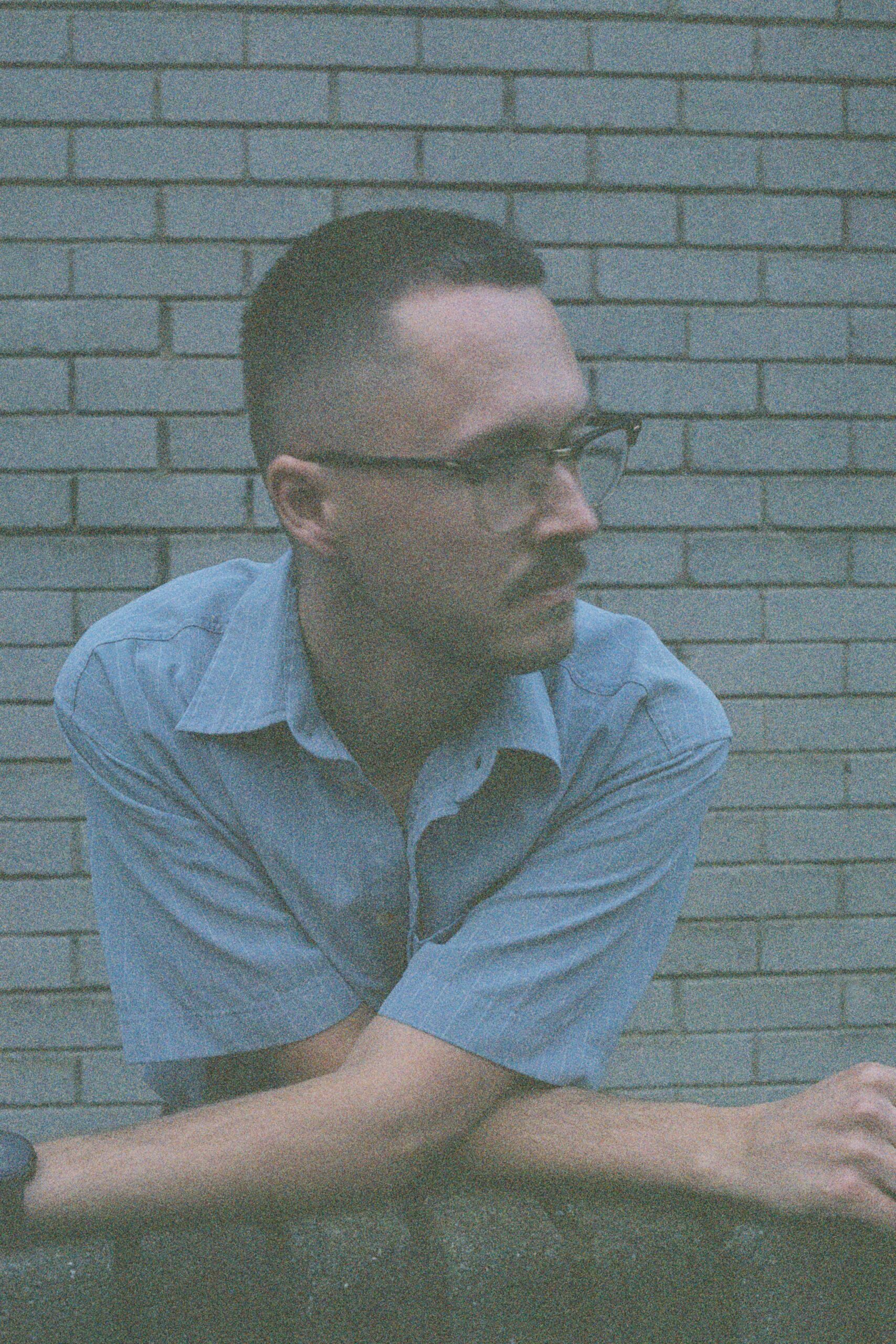 What would you say has been your best moment so far?
As Health and Beauty, releasing my first couple of tracks has been a really proud moment for me. It's the first time I've released anything as a solo artist. It can feel quite intimidating after so many years of being in bands, but it's been worth it. I also got the chance to support one of my favourite artists, Battles, last year, which was great.
How would you describe your sound to somebody unfamiliar with it?
It's dance music at its core, but covered with a weighted blanket of shoegaze and alt/indie.
What's your dream "I've made it" moment?
I don't have one. I'm just enjoying making and releasing music, playing gigs and taking things step by step. I have goals for this project, but I don't want to become weighed down by them.
We love your new single 'I Am Not On The Wall', what more can you tell us about it?
I can. I tend to write fairly heavy or melancholic lyrics. Not for any particular reason, it's just always the ones that resonate with me the most. But I wanted to go about making a song that was altogether pretty happy sounding. Major key, pop structure, guitar solos, weird samples, and so on. So, I just decided to say yes to basically any idea that I came up with; taking as positive an approach as possible. So, in a way, the lyrical content, although it seems kind of heavy, is more about just doing things your own way, being contented, not worrying about what others might think and all that. It all ended up very positive in a twisted way.
What else do you have planned for the near future?
I'm supporting Redolent in Edinburgh on 3 Feb, then playing two very exciting co-headline shows with Last Boy (Haydn from The Ninth Wave) at The Poetry Club in Glasgow on 23 and 24 Feb. Then, I'm supporting Lucia & the Best Boys at SWG3 in Glasgow in March. After that, I'm looking to spread myself over the UK a bit more as summer approaches.
And finally, who is your biggest fan right now?
The Dougals.