We talked about new single 'Casualty', future plans and Jackie Chan with exciting emerging artist Lotti
Brand new artist Lotti describes her project as being "the stories of women I know and am inspired by", and this all-encompassing concept has opened the door for a wide range of thought-provoking and deeply resonating tracks and sounds that speak to the human experience in a truly authentic way.
Her debut single 'Casualty' does a really powerful job of setting the tone for such a venture, showcasing her gentle yet commanding pop sound as she talks of the importance of distancing yourself from relationships and situations that cause you harm. The immersive softness of her vocals and assertive, empowering narrative makes for a listening experience that feels both captivating and emboldening, marking the project as something really worthy of following and growing invested in. We had a chat with Lotti following this stellar debut release and found out some more about the woman behind the music and her plans.
Who TF is Lotti?
Hahah I love this question! I'm still figuring her out to be honest. But, Lotti is an extension of myself — Lotti is my way to feel free creatively, artistically without being just bound to my own personal stories. Lotti is the story of me, of my mom, my grandma, my friends — like a big ol collage of the experience of being a woman in this day and age. Being an immigrant, being kids of immigrants, being POC, being a daughter, being a sister,  being in the music industry as a woman.
How long have you been making music?
I've been singing my whole life! As far as I can remember~~ but as far as making my own songs, i would say I started when I was 20 or 21! I was working my first year as a nurse in the ER, and I remember during down time, I would write lyrics in my notebook / learn how to EQ something on Logic. Lol.
Why do you make music?
I make music because I enjoy music and I love playing / making stuff up. Playing with instruments and making different sounds with my voice is a pretty cool gift. And recently, I've been making and playing music with my friends!! So that's just double the blessings, to be honest.
What are your biggest influences?
Biggest influence. Hmmm. I would say I'm inspired by the women in my life. My grandma. My mother. I'm inspired by people who have big dreams and who try their very best go after that dream. I'm inspired by pop up stores and speakeasies.
I'm inspired by Jackie Chan. I'm inspired by Sade. I'm inspired by Lady Gaga. I'm inspired by Queen. Michael Jackson.
What would you say has been your best moment so far?
I recently sold out a venue for my first ever release as Lotti. That was kinda mind breaking.
How would you describe your sound to somebody unfamiliar with it?
It's an Amy Winehouse / Spice Girls collab.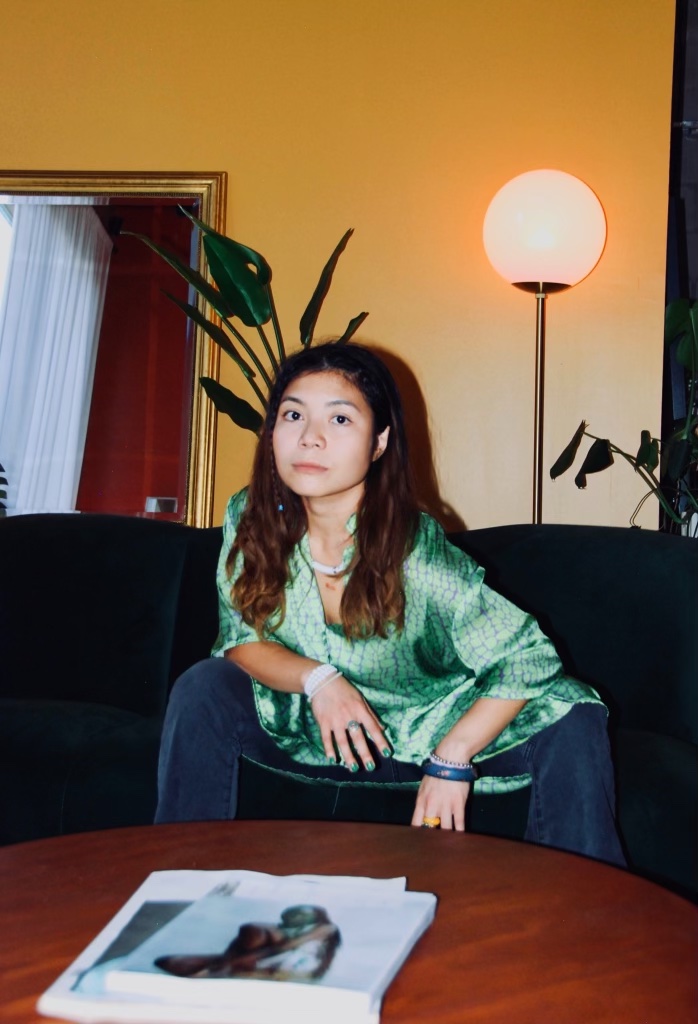 What's your dream "I've made it" moment?
I think maybe once I get a foto with Jackie Chan.
We love your new single 'Casualty', what more can you tell us about it?
It's the song that kinda opened up this "sound" I'm pursuing. Reminiscent of old school rnb but also soul but also pop.
What else do you have planned for the near future?
I'm trying to release a new single every 4-6 weeks! So right now, I'm waiting on a mix for the next single that I'm gonna release in December (before 2022 ends) !!
And finally, who is your biggest fan right now?
Haha! I like these questions. Right now, my mom is still my biggest fan. Lol. My friends are pretty close though. I have a secret soundcloud link of demos and it shows insights of who's been listening to u and where they're from.
Let's just say my mom amassed 146 plays– all the plays coming from Henderson, Nevada!! Haha. Thanks mom!