We had a chat with rising DC artist Molly Baker following the release of her relatable new alt-pop single 'Stunt Double'
Prodigious teenage alternative pop singer-songwriter Molly Baker has been finding her feet as an artist the only way that she knows how, releasing thoughtful and engaging tracks that highlight the immediate appeal of the artist and her affable sound.
Her alt-pop style often have an abrasive, guitar-driven edge that feels raw and exciting, and this is never better explored than on her brand new single 'Stunt Double', the second release from her upcoming debut album. From her relatable, emotionally driven lyrics to the depth and nuance of the sound, Molly is an artist that has that kind of intangible x factor that makes her feel fresh and special, blessed with an immersive writing style that feels engrossing and memorable. With another stellar single under her belt and her aforementioned debut LP on the way, we had a chat with Molly to find out some more about her and her journey so far.
Who TF is Molly Baker?
Honestly, that's a great question, and I think making music is helping me answer this question as an always changing teenage girl. I'm a singer-songwriter based in DC, who couldn't survive without music. I'm always singing around the house, I have a billion Spotify playlists for every emotion imaginable, and I'm currently learning my own music style through releasing songs. I'm a very open and bubbly person!
How long have you been making music?
I've been singing for as long as I can remember, but I started recording music when I was turning 10. Over the past five-ish years I've been incredibly lucky to grow as a musician with multiple producers and songwriters!
Why do you make music?
I love making music to create relatable stories for girls my age to listen to. Songwriting/singing has always been a great way to release my emotions and thoughts to the world. I'm starting to create new original songs on my piano, and lately there's always a chord progression running through my head. I'm a huge music theory nerd and love hearing those ideas in my head come to life.
What are your biggest influences?
I'm most influenced within my songwriting, and the things that create those influences are other artists and personal stories. I love listening to different artists and finding small nuances that make up their individual writing style. I'm still trying to find mine! Throughout the process of creating my debut album, I've discovered that every story has at least five different emotions associated with it. That's helped my writing journey as I'm still young and haven't had many dramatic experiences to turn into songs!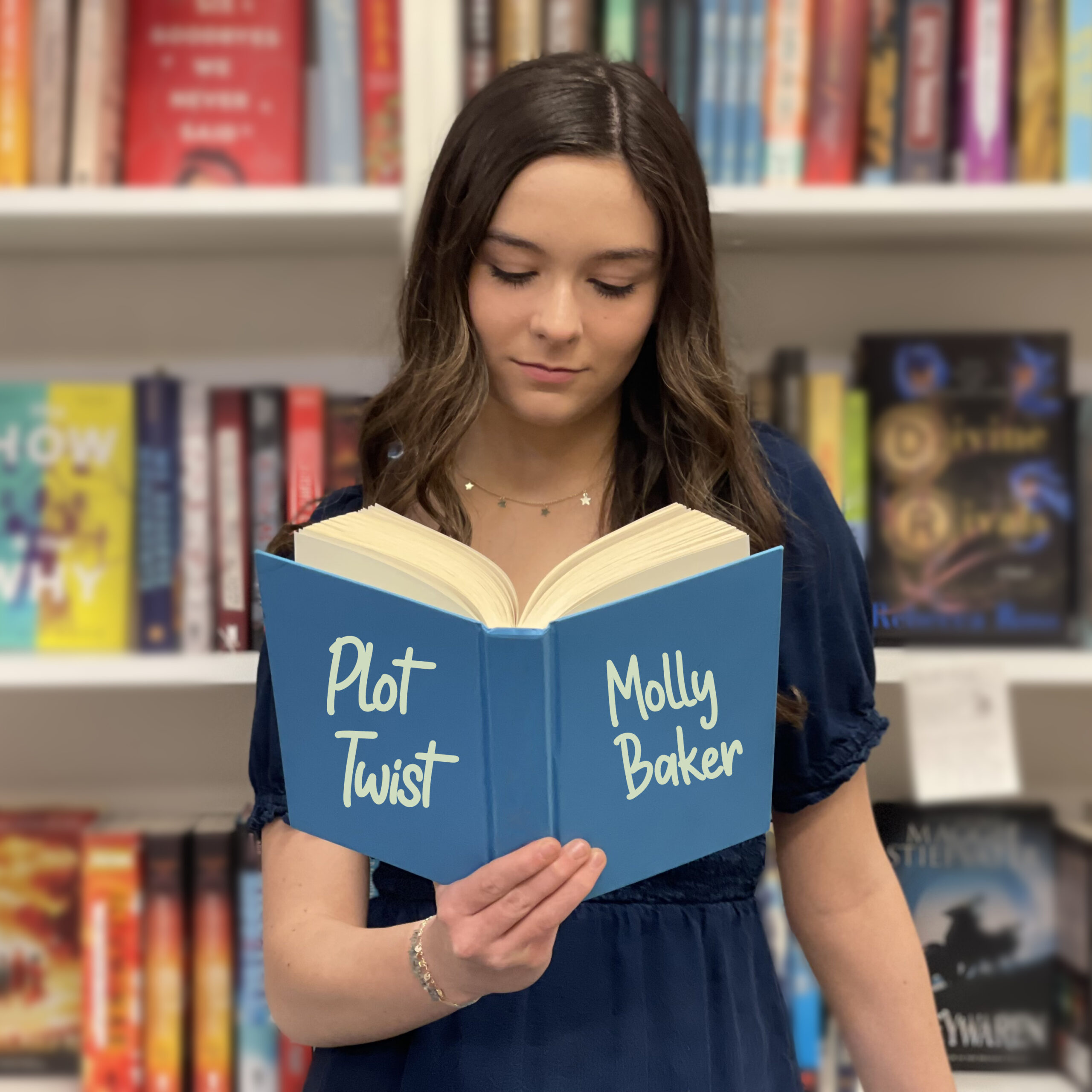 What would you say has been your best moment so far?
For my debut album, me and my co-writer Jenni Rudolph wrote 8 songs within the span of six months. We got to know each other really well as we'd meet twice a week, normally for 3 hours at a time. She was able to turn my random thoughts into art, and is such a skilled writer and singer. The last song that we wrote was Stunt Double, and the very last line that we wrote for that song (and the whole album) is "that's a wrap, end of scene". It was such a large project for me, as I'd never written before, so after finishing all 8 songs it was a bittersweet moment where I could look at all the finished lyrics and appreciate the hard work that had gone into them.
How would you describe your sound to somebody unfamiliar with it?
Upbeat, pop/soft rock with lots of fun harmonies and interesting lyrics. A lot of lyrics have extra importance that you don't pick up on till the third or fourth listen. It's a fun little trait me and Jenni implemented to keep the songs interesting through every stream!
What's your dream "I've made it" moment?
There are so many pop/alt artists that I look up to, and I think my dream "I've made it" would be meeting one of them and seeing them recognize me as a fellow musician. Having a singer that I've respected for years know who I am and be able to talk to me about my work would be the craziest thing ever!
We love your single Stunt Double, what more can you tell us about it?
Thank you! Like I said earlier, it was the last song I wrote for my album, and I actually remember going into the first writing session having no clue what I wanted to sing about. Me and Jenni filmed every single session we had, which is now crazy to watch back because the song evolved from many different ideas what is now Stunt Double. I'll be releasing some of the recorded writing sessions in the future on my Instagram,, @mollybakermusic – they were very chaotic but so interesting!
What else do you have planned for the near future?
Two main things – releasing more songs from my debut album "Plot Twist", and creating new songs all on my own. Plot Twist has a lot of stories from the crazy past year of my life and I can't wait for people to hear more of the music that I've spent so much time on.
Who's your biggest fan right now?
This might seem like a corny answer, but the truth is my amazing group of friends. This year I found a group of people that truly support my goals and dreams as a musician. The day I released Beautiful Chaos was such an amazing one for me- I was in school and all my friends were sending me screenshots of them streaming my song on repeat, trying to get me streams on all the different music platforms. They show up for every music video premiere and share my music with their families. I'm so grateful for all their support 🙂