We found out some more about Nadia Sheikh and her uniquely rousing and personal sound.
Best known for her rousing and energetic live performances, Nadia Sheikh is one of a great deal of acts in the UK who are coming to terms with the new landscape of life as a performer following the global pandemic and the effect that it has had on the industry. The half-Spanish, half-British artist however, has taken the step to turn the problem into a positive with the release of her effortlessly captivating new single 'Fire Away', a powerful love letter to live music itself.
The track captures all that there is to love about Nadia Sheikh. The passion and infectious energy that surrounds her and her sound, the thoroughly memorable and poignant nature of her genre-skipping writing that finds a way to stick to you and follow you around long after your listen. Nadia is an artist that has a uniquely personal sound an intangible authentic aura that encapsulates everything that she does. Live music may be dragged to a halt, but the artist, often lauded for her live shows, is showing no signs of doing the same. We had a chat with Nadia Sheikh to find out more about her personal sound and some of the stories behind it.
Who TF is Nadia Sheikh?
Spanglish singer/songwriter making indie rock with a melting pot of influences and very poppy melodies.
How long have you been making music?
I started playing guitar when I was 12, then started writing songs and gigging at 13.
Why do you make music?
It's like a necessity. I'm not great at expressing my feelings or my thoughts but they seem to come out the sharpest and most honest when I write songs. I want people to relate to my songs, for them to make them feel something, think something, get through something.
What are your biggest influences?
Music, feelings, thoughts and observations, and books.
Musically bands I grew up listening to and new sounds too: The Beatles, Oasis, Arctic Monkeys, Stereophonics, Nothing But Thieves, Fontaines DC, Radiohead…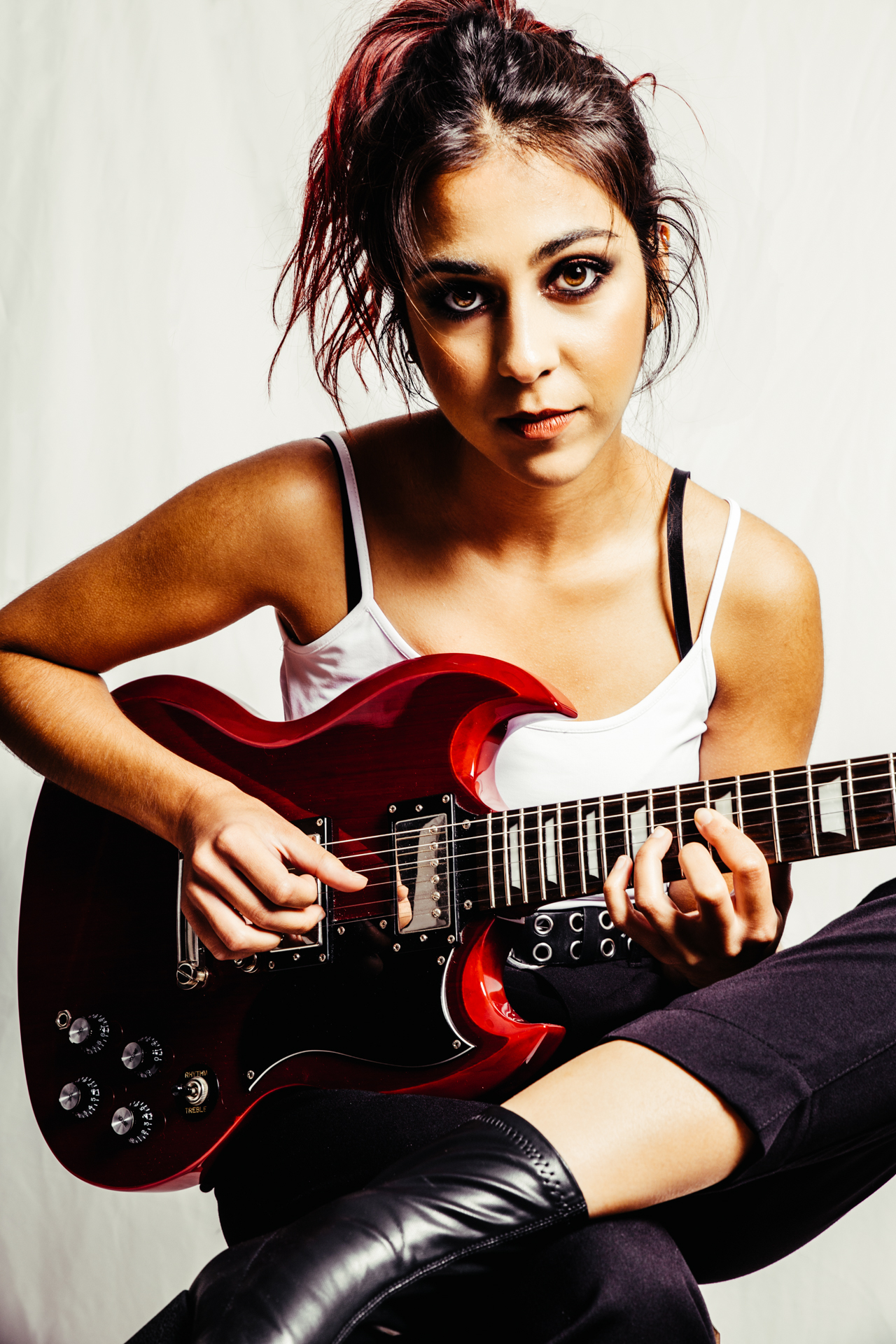 What would you say has been your best moment so far?
Getting to tour with Stereophonics all around Europe and Manchester and Cardiff Arena. Definitely a dream come true.
How would you describe your sound to somebody unfamiliar with it?
A big melting pot of melodies, feelings and guitars. It's quite versatile, one moment I can do a moody grungier tune, then go and play a pop ballad and then something like 'Fire Away'. Singer/songwriterness mixed with catchy melodies and cranked guitars.
What's your dream "I've made it" moment?
I think a definite one would be playing at Jools Holland. Although if we're talking bigger, headlining Glasto and FIB would be ace.
We love your new single 'Fire Away', could you tell us some more about it?
Thank you! It's a song about the connection with an audience. The vulnerability you feel when you expose your music and your feelings but how you nurture yourself from that and how the people make you feel you're not alone.
What should we expect from Nadia Sheikh in the near future?
First of all a music video for 'Fire Away' and a couple of acoustic socially distanced shows in Spain. Lots of new music in the new year and, all going well, rescheduled dates for a Spring UK tour.
And finally, who is your biggest fan right now?
My mum