We got to know upcoming noisemakers Ramona Marx as they gear up for our upcoming London show
On January 15th CLOUT (that's saturday) and our friends at Uncover are bringing another one of our free entry shows to The Finsbury in London, and exciting emerging post-punk act Ramona Marx are blessing us with their presence on the bill.
The outfit, with just two officially released officially released tracks to their name, have already showcased masses of potential, with their winning brand of personality-drenched, acerbic post-punk. Both 'Lover' and 'Ramona Marx' showcase different facets of their sound, with the more measured former providing a counterpart to the more incendiary and raucous latter. With these excellent tracks catching our eye and saturday's show rapidly approaching, we figured that there was no better time to catch up with Ramona Marx for a chat.
Who TF are Ramona Marx?
We are a four piece post-punk band from the grand old town of Hemel Hempstead.
How long have you been making music?
[Alex] Sam and I have been making music together since we were 16, in another project, but started Ramona with our friend Charlie Mincer in 2019. Joe hopped on board not long after and then more recently Dimo, who took over from Charlie after he left the band to move up to Leeds in August.
Why do you make music?
We make music to fuel our souls and cause some carnage because that's what we live for.
What are your biggest influences?
[Sam] We take influence from a lot of different corners of music, personally the likes of Bowie, Pantera, The Libertines come to mind all mixed into a bag with Shame, The Clash, Slaves, ABBA… all sorts.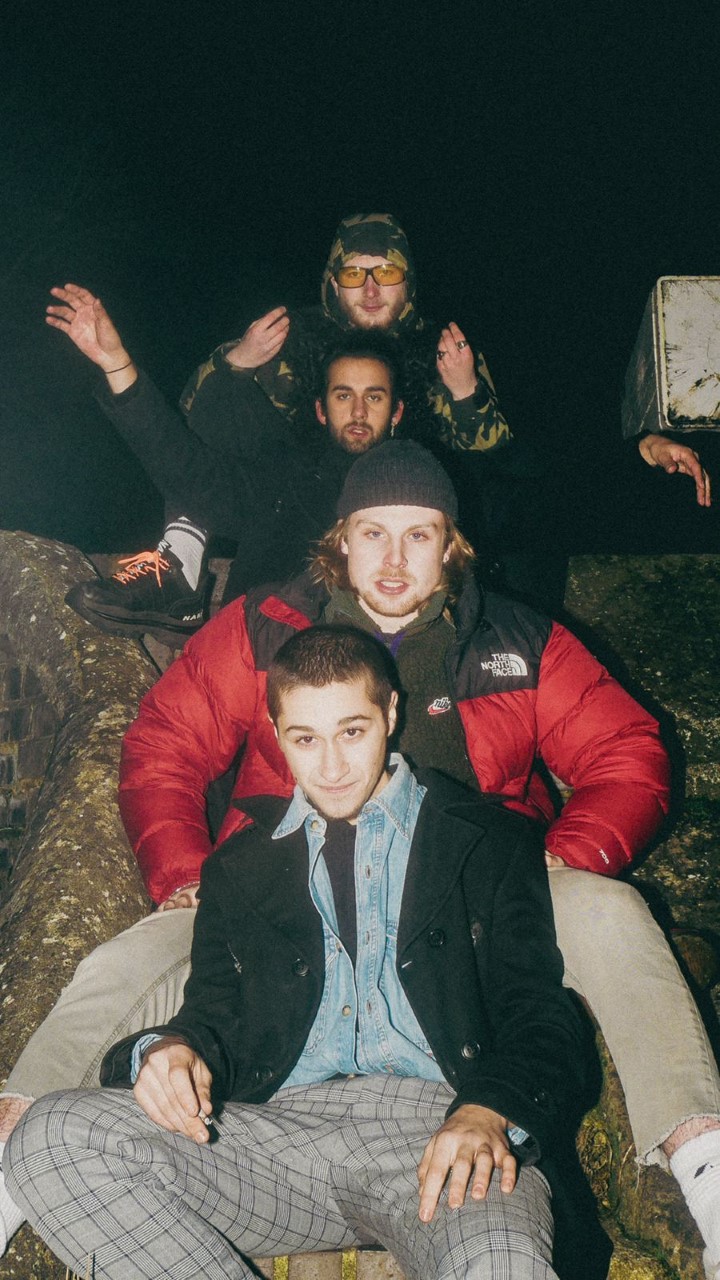 What would you say has been your best moment so far?
We did have the privilege of supporting Punk legends The Professionals, Paul Cooks band after the Pistols, which was fun but personally it was getting the chance to play our hometown. There is little to no live music in Hemel and it was a breath of fresh air to finally play the town we grew up in and cause a bit of havoc.
How would you describe your sound to somebody unfamiliar with it?
Our sound is the new wave of punk, dark/humorous lyrics with meaty riffs and infectious rhythms, like The Clash on speed.
What's your dream "I've made it" moment?
Our dream 'I've made it moment' is a sold-out headline show at Brixton O2 watching the chaos unravel from the stage. We've grown up watching some of our favorite bands perform there over the years so playing there would definitely make it feel as if we had made it.
We love your debut tracks 'Lover' and 'Retro Specs', what more can you tell us about them?
The track "Lover" is basically about wanting what is bad for you, especially when you know it's bad for you, the sweetness of toxicity. "Retro Specs" was originally written by Charlie and it's a fan favorite, first making an appearance as a SoundCloud demo during Lockdown. We released them both on new years day 2021 and they act as an introduction to what you can expect from Ramona Marx.
What else do you have planned for the near future?
The near future is looking packed for us, more releases, more shows, new merch, business as usual.
And finally, who is your biggest fan right now?
Our biggest fans are our parents, wouldn't have it any other way.
Free tickets for CLOUT x Uncover Live: Headboy, Flake, Gaylips & Ramona Marx can be found here