We had a chat with burgeoning young artist ROS!E as she continues to establish her lauded electro-pop sound on new single 'Made Myself Cry'
Having immediately experienced something of a breakout moment with her lauded soundcloud releases and debut single proper 'Pretty Lil' Lies', emerging German artist ROS!E is looking to continue her ascent with the release of the personal and thoughtful new single 'Made Myself Cry'.
The 20-year-old electro-pop singer and songwriter has already established a unique style for herself, and her vulnerable and candid songwriting is at its best here on a track that sees her open up on the lack of romantic interactions that she had as a teenager. The release is sure to to feel relatable to people who have found themselves in a similar situation, but the track's immersive pop appeal is sure to resonate with anybody who listens to it. We had a chat with ROS!E to find out some more about the new release and her journey so far as a burgeoning artist.
Who TF is ROS!E?
20-year-old singer, songwriter from Germany, who writes her songs in her bedroom and produces her own music at her home studio.
How long have you been making music?
I started writing songs at the age of 13, but I've been making music long before that. Growing up in a home filled with music, I started taking piano and guitar lessons at the age of 6 and I recorded my first song when I was 8.
Why do you make music?
Because it's what I love. I've always been very passionate about music and it's always been a big part of my life. I don't think I could live without making music. It's my way of coping, telling my stories and expressing my feelings.
What are your biggest influences?
There are many, but my biggest are Taylor Swift and Lady Gaga. I can definitely relate to them. I grew up listening to their music and I connect each of their songs/albums with a part of my life. Both of them are not only incredible songwriters and performers, but incredible human beings, who continue to create, no matter what. Their passion and dedication truly inspires me.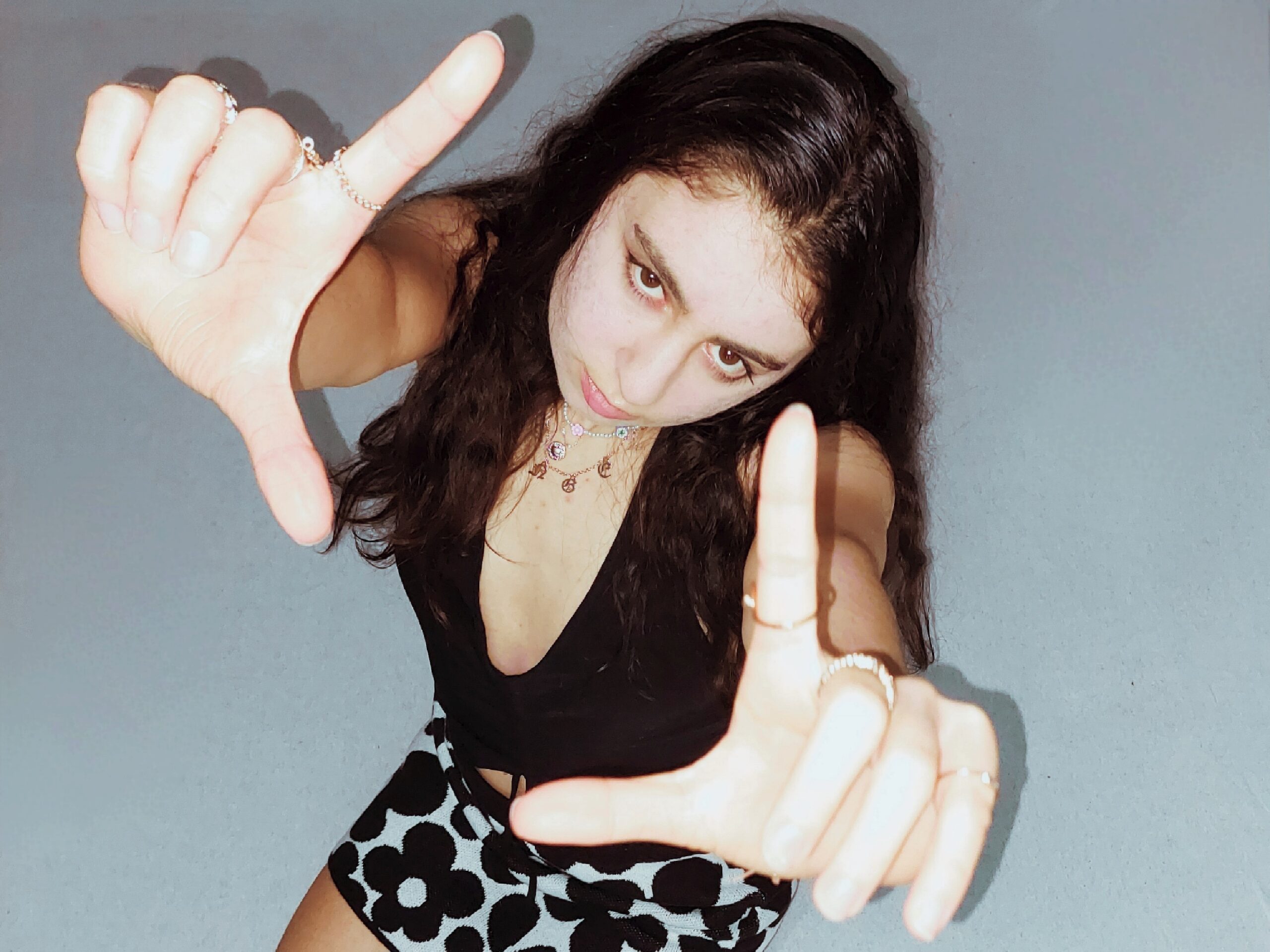 What would you say has been your best moment so far?
The overwhelming response to my last single "Pretty Lil' Lies".
How would you describe your sound to somebody unfamiliar with it?
Energetic electro-/synthpop with a youthful future-dance-pop feeling and a bit of alt-pop.
What's your dream "I've made it" moment?
Having people recognize me for my music.
We love your new single 'Made Myself Cry', what more can you tell us about it?
Thank you! I've never had a "Teenage Romance" myself, so I wrote this song for everyone who has never had romantic experiences or interactions as a young person and therefore can't relate to the classic love songs, because they've never experienced it themselves. I wanted to show what that feels like and how it affects young people, in terms of questioning themselves and their own worth. It shows how teenage romances, especially the ones seen in the media, are romantacized and adresses the pressure young people feel to be in relationships.
What else do you have planned for the near future?
I'm so excited about releasing more music.
And finally, who is your biggest fan right now?
Definitely my dad. Always has been and always will be.