We had a chat with Szou to find out about her weird and wonderful brand of "space pop" and uplifting new single 'July'
Over the last few years, emerging singer-songwriter and producer Szou has established herself as one of the UK's rising stars thanks to her unique writing style and effortlessly captivating brand of pop. The artist describes her sound as "space pop", and since 2020 she has been establishing the weird and wonderful nuances of her sound, coming into her own as a writer and performer.
The latest example of Szou's talents is the lush new single 'July', an emboldening message of self-love and overcoming mental health issues and problems. The track has this uplifting atmosphere that runs throughout, with guitars and synth-lines meeting to create a sound that forms a bridge between timeless 80s sounds and the more forward-thinking electro-pop of today. 'July' is just the latest in a string of releases that showcase Szou and what she is about, and we figured that we'd have a chat with the artist to find out a bit more about her and what has influenced her unique cocktail of sounds.
Who TF is Szou?
She's an electro-pop artist based in East London, writing pop songs about weird topics!
How long have you been making music?
I've been writing music since I was 12 years old. My music teacher at school set us the task of writing a Christmas song. My teacher and I really didn't get on but I gotta give the guy some credit. Something just clicked and I kept on writing. I started to get into production when I nicked my Mum's laptop with Garageband on when I was 15.
Why do you make music?
Because I want to move people. I went to a festival when I was 12 and saw Friendly Fires live. I didn't know who they were but they're music did something to my brain. It made me feel euphoric and made me feel like I wanted to be up on that stage too. I am always trying to make music that gives me that same feeling.
What are your biggest influences?
When I was younger it was Ellie Goulding and Florence and the Machine. When I went to University in Manchester I got more into dance music like Disclosure and Flume. I started to listen to artists that merged pop and dance together like Sigrid, Lorde and Christine and the Queens.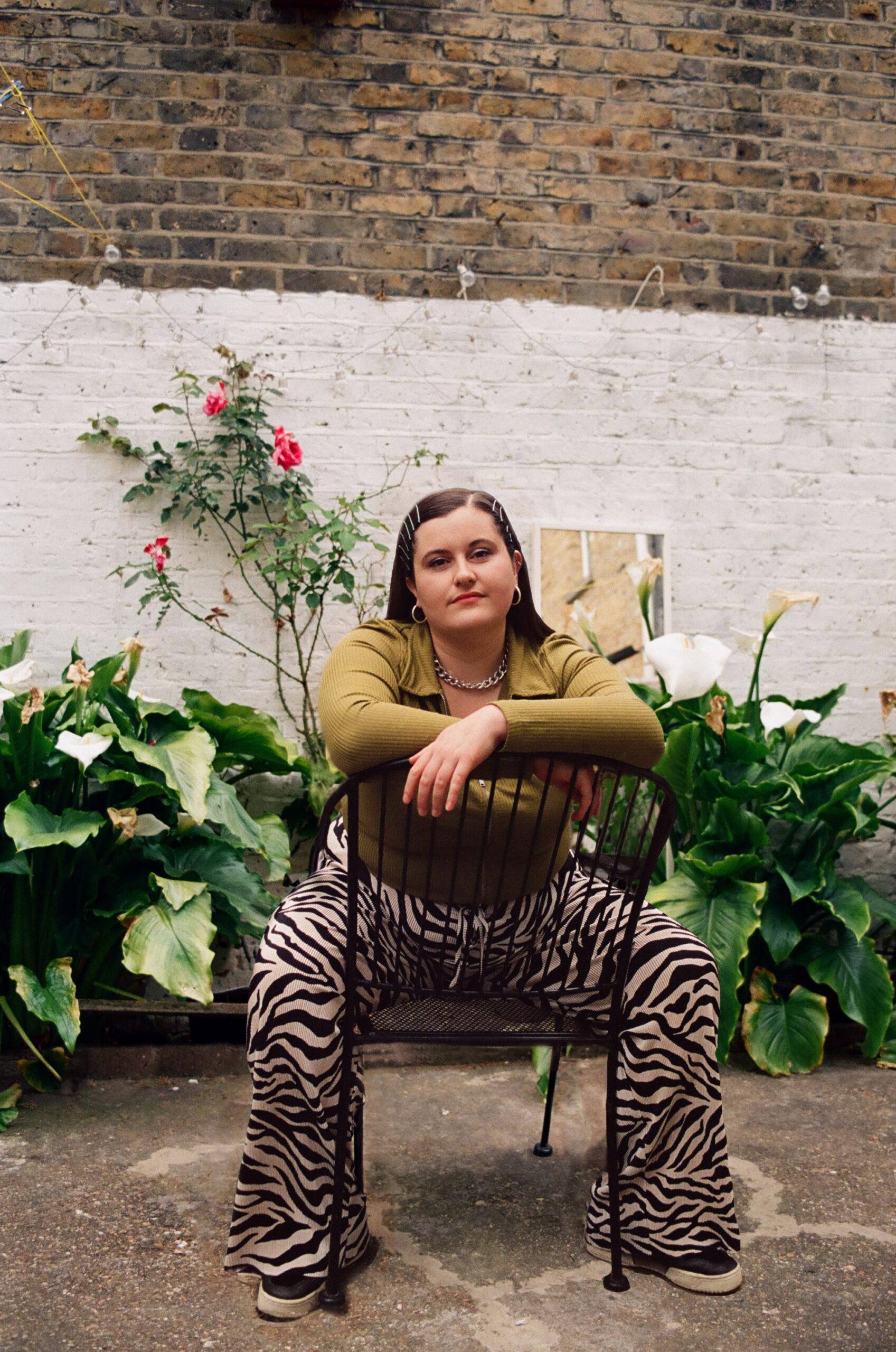 What would you say has been your best moment so far?
So I became part of an amazing female collective called Loud LDN who are all about shouting about female artists. I went to one of their events and felt really part of a community. I felt like I belonged and that being an artist is something I am worthy of pursuing.
How would you describe your sound to somebody unfamiliar with it?
I sound like Dua Lipa vs the Score of Stranger Things. Think Space Pop.
What's your dream "I've made it" moment?
I'm not sure I've quite 'made it' yet. I'm just currently trying to enjoy my journey in music. But if you're looking for specifics I played a night hosted by Jodie Bryant at the Ned in London. I'm not sure the audience was really listening but it was the most incredible venue I've ever been in.
We love your new single 'July', what more can you tell us about it?
I wrote it with my friend Calum in January 2022. I was sick of feeling like I was wasting my life away wishing for the summer to come. It's a letter to myself to try and find the positives even during the bleakness in winter. On a whole, it's about finding the inner strength to overcome poor mental health.
I was a recipient of Youth Music's Next Gen Fund and used it to work with producer Lleo who did such a crazy good job. I wanted it to sound like a 1975 track. It's a good balance of euphoric and also melancholy production, reflecting the bittersweet lyrics.
What else do you have planned for the near future?
Gigs, gigs, gigs! And lots of more music very soon!
And finally, who is your biggest fan right now?
My Mum. She definitely makes up 80% of my spotify streams!