We had a chat with the razor sharp and exciting Taylor B-W following her expansive new release 'Tears Of Coal'
Emboldened and fierce Sydney artist Taylor B-W is an artist who's emphatic sound has won her plaudits and acclaim from around the world, with her dynamic charisma and expansive hybrid of R&B and electro-pop making for a package that feels vibrant and cutting edge.
The artist rarely tends to delve into love song territory, but has ventured the closest to one to date with the release of her new single 'Tears Of Coal', a cathartic and often vulnerable release that works through the different stages of a burgeoning relationship. The track continues to articulate the sheer depth that the artist and her sound possess, with her sultry rhythms and engaging lyrics capable of drawing a range of feelings and emotions from listeners. Following the release of the new single, we had a chat with the exciting artist and found out a bit more about her process and what plans she does.
Who TF is Taylor B-W?
Taylor B-W is TF-ing Pop/R&B Princess you didn't know you always wanted!
How long have you been making music?
I was writing silly love songs as a child, then depressed, angst songs as a teen, then I joined a jazz/funk/soul/pop fusion band, writing original music, for a long time in my late teens/early 20s, before then branching out and performing my own tunes in the past few years!
Why do you make music?
Because it's all I really know!  Plus, it brings my utmost joy, even when the industry can be a pain in my arse sometimes.  I'm so lucky I have the ability to release my thoughts and emotions in a creative way – if I wasn't able to do that, I'd be even more emotionally screwed up!
What are your biggest influences?
The 90s: I love the culture, the music, the attitude of this era.  The 90s sound and vibe has found its way into my own branding and music.  However, I have a pretty eclectic and varied foundation when it comes to my music influences.  Ultimately, MJ is my biggest inspiration, but then I am in love with artists from all sorts of genres, new and old, trendy and experimental.  I cannot possibly narrow it down too much.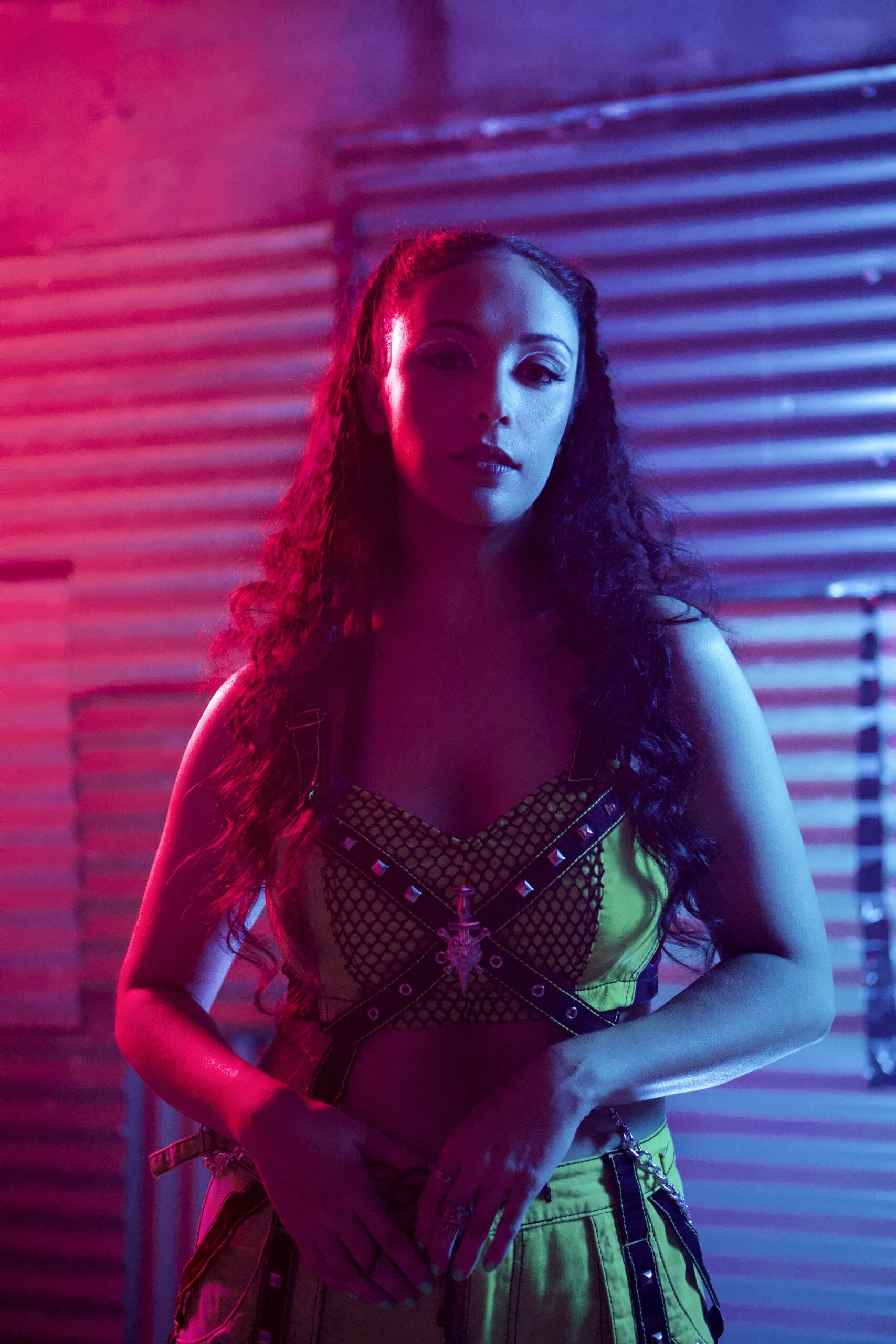 What would you say has been your best moment so far?
I think the moment my song 'Nunchucks' was played on Triple J (Australia's biggest youth radio station/tastemakers) is one of the highlights so far.  It has been something I have dreamed of for years!
How would you describe your sound to somebody unfamiliar with it?
Someone once described me as a "modern day '90s queen" (Rebecca Costanzo, Like Velvet) – and I'll take it!  I bring nostalgia into the 21st Century.
What's your dream "I've made it" moment?
Coachella or Glastonbury.  Or winning a Grammy.  That'll do it.
We love your latest single 'Tears Of Coal', what more can you tell us about it?
'Tears Of Coal' is about the creeping anxiety one feels when tackling a new relationship – we all carry baggage and it has the potential to cripple us if we let it.  This song is about letting that scary past go and allowing love to envelop you.
What else do you have planned for the near future?
An EP release! Plus a Regional tour, so there's a lot of planning to do!
And finally, who is your biggest fan right now?
My dog, Milly.  No matter what I do, she always carries all the love and snuggles for me to last a lifetime.