We found out a little bit more about emerging UK indie rock outfit The Trusted
Exciting young UK indie rock outfit The Trusted are an act that have been pulling up trees as of late thanks to their timeless, melodic sound and relentless work ethic. Echoing the brit-pop and indie rock movements of the past and present, the outfit have carved out a distinctively atmospheric sound that feels authentic and raw.
The latest release from the outfit is the thoughtful 'Millennium', a rousing track about the information age that boasts a carefree feel and an engaging singalong chorus, with embodying a narrative that feels anything but carefree. The Trusted continue to establish themselves as a fun outfit that are bubbling under the surface of the UK indie scene, and we figured that it would be a great time to get to know the boys and their journey a little better and what else they're planning on getting up to.
Who TF are The Trusted?
Haha, we are an alt rock band from Southend-On-Sea that consists of four weirdos. We formed in 2016 and we're trying to reach as many people as possible.
How long have you been making music?
I've been making music all my life. I remember writing my first song around the age of 13 and haven't stopped since. As a band, The Trusted has been together since 2016, so It's been a little while.
Why do you make music?
Short answer, it's so much fun! We've always found the process of writing songs together as a band, joyful and liberating. There is a certain level of unpredictability that comes with being in a band. You don't really know what is wating for you around the corner. It's scary and exciting at the same time. We just love it! 
What are your biggest influences?
I always say, it depends on who you ask in the band. We are influenced by everything and anything. As band, we take a lot of inspiration from The Strokes, The 1975, Rage Against The Machine, The White Stripes, Red Hot Chili Peppers, U2, Muse, Radiohead and The Who.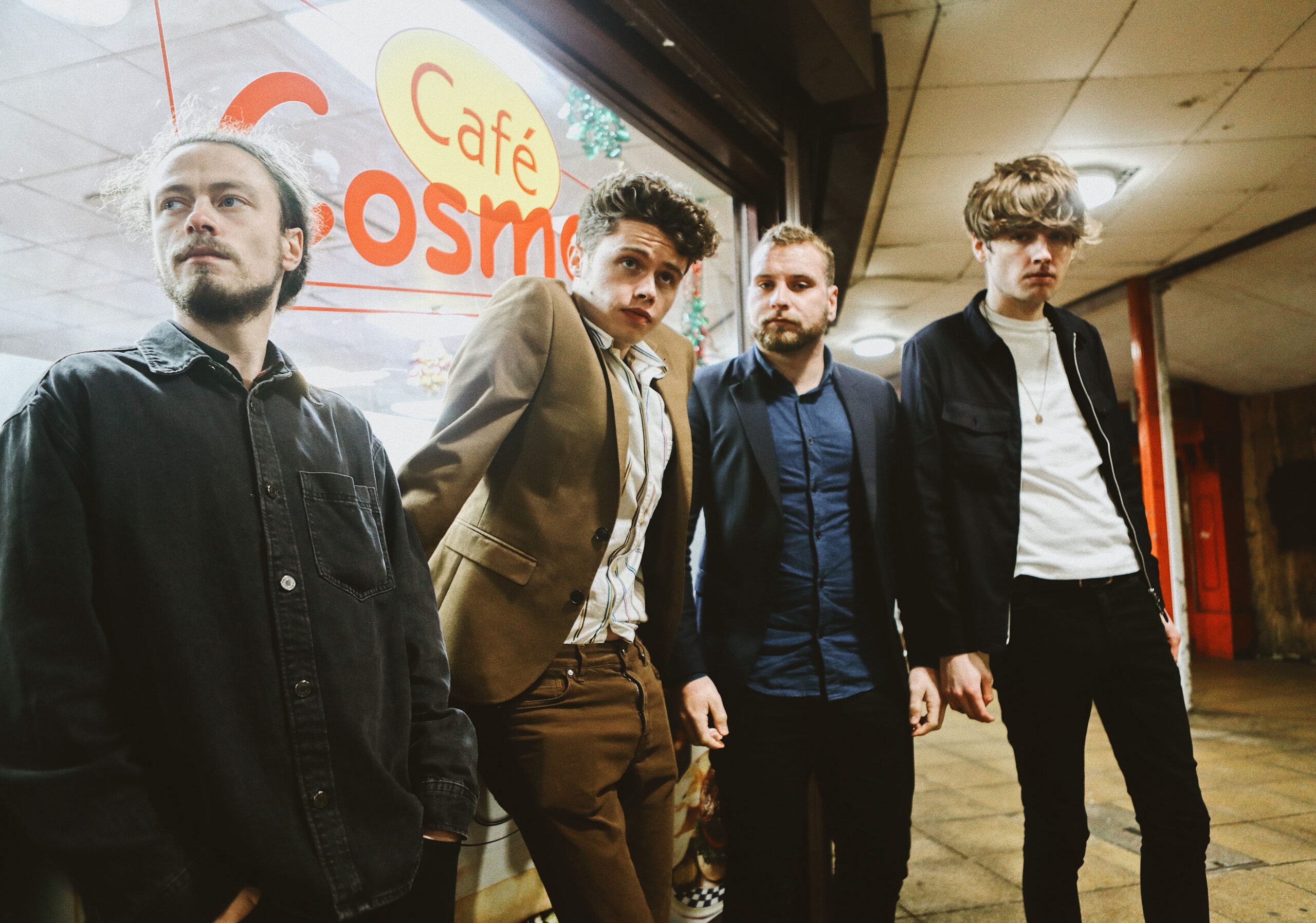 What would you say has been your best moment so far?
There are so many but I think our first headline show will always have a special place. Seeing everyone and hearing them sing our songs back to us was truly wonderful. It was a real turning point for us. 
How would you describe your sound to somebody unfamiliar with it?
That's a hard one. I'd say it's like Indie rock with heart and soul. Actually, that sounds a bit pretentious, scrap that hahaha. I really don't know. I think it's really hard to describe your own sound. We take inspiration from everywhere, so sonically, we feel a bit all over the place. 
What's your dream "I've made it" moment?
The day someone posts a cover of one of our tunes on Youtube. For me, that's the highest compliment. It means your music has reached someone's soul.
We love your new single 'Millennium', what more can you tell us about it?
Millennium was born just before lockdown. Dale (guitarist) came out with that riff during a rehearsal and the song basically wrote itself in ten minutes. Lyrically, I've always wanted to write a song about how the information age has affected me growing up. Millennium felt like the right song to do that. There is a lot of joy in the instrumentation and I wanted the lyrics to basically act as a juxtaposition. I've been fascinated with this idea that we now live in a world that never switches off. We're constantly bombarded with pointless noise online and off. In many ways, it's terrifying! Scary things are always fun to write about.
What else do you have planned for the near future?
We are just getting a ready for a string of exciting gigs as well more music. We are sitting on so much stuff, we cannot wait to share it!
And finally, who is your biggest fan right now?
Probably my mum.