Following the release of the wonderful new EP Concrete, we caught up with highly acclaimed London artist VC Pines.
VC Pines (aka Jack Mercer) is an artist who provides the UK music scene with a truly unique and distinctive flavour. Boasting a soulful and memorable sound, packed with R&B infused rhythms and an effortless, swaggering coolness that feels reminiscent of AM-era Arctic Monkeys, there is an unquantifiable 'it' factor that surrounds the emerging artist and his work. Jack has this unerring ability to transport you into the worlds and environments of his tracks within his soulful vocals and the rich textures that accompany them.
This has never been more evident than on brand new EP Concrete, a tightly constructed and wonderfully rousing showcase of the unique talent and sound that VC Pines possesses. We had a chat with the London artist to find out a bit more about him and his latest incredible body of work.
Who TF is VC Pines?
An alt-soul musician from London.
How long have you been making music?
11 years. I had to write a song for GCSE music, I can't remember it, but it was about some house party and it was definitely shit but that's how I got hooked on songwriting.
Why do you make music?
I don't really think about why? It's just something I do. I've been doing it for years and I've not really stopped so it's become something that's always in the back of my mind that I just do without thinking? I get little ideas every day that build up and then I sit down and work on them and bring them to life.
What are your biggest influences?
My memories, TV, poetry, and the Beat Generation writers.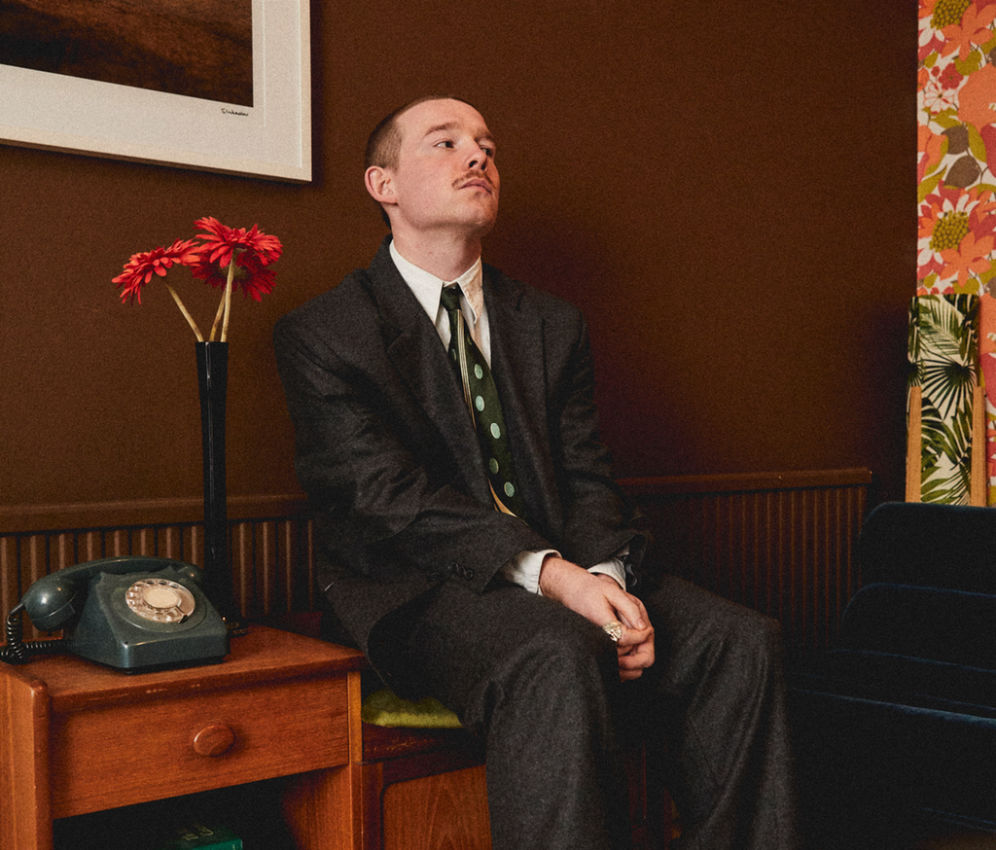 What would you say has been your best moment so far?
It's got to be either playing Reading & Leeds or the live session at BBC Maida Vale? Both are down to the BBC introducing London team so I love them to bits. But yeah having the full live band – The Violet Collective – on those stages in the sun, and in that mad live studio with the maddest history are moments I'll never forget. I can still smell that studio 🤤
How would you describe your sound to somebody unfamiliar with it?
Gloopy and wet. There are definitely influences from 70s stuff like Isaac Hayes/Bobby Womack, but more hip hop beats and rhythms, and really textured vocals. And then every now and then a guitar, brass or Sax instrument pipes up out of nowhere.
What's your dream "I've made it" moment?
Being in a studio with Andre 3000
We love your latest EP Concrete, could you tell us some more about it?
Thank you 🙏🏻 it started with the title track. It was the first tune I wrote during lockdown, and I felt it kind of painted the aspects of loneliness of London nightlife. Especially the Sax that comes in and sounds like someone playing under a streetlamp in the fog. From there I kind of wanted to make the EP feel like London nightlife and the different emotions and situations that arise and occur. I think because we were locked down for so long, I wrote about the things I missed. But yeah there are different themes of nostalgia, romance, guilt and jealousy.
What other plans do you have for the near future?
I can't wait to keep putting music out and play live as much as I can! Those are my only plans at the moment.
And finally, who is your biggest fan right now?
Jamie Oliver apparently.
Concrete is available now via Theory Records.