We had a chat with emerging Swedish pop export Vera Hotsauce following the release of the exciting new single 'Dad's Bugatti'
When it comes to crafting infectious and memorable pop sounds, some artists seem to just have this knack for feeling vital and unmissable and captivating for reasons that you can't quite put your finger on. There is just an overaching x factor that follows them around and is ingrained in their work. Vera Hotsauce is one of these artists.
Aside from having one of the best names in all of music, Vera Hotsauce has a penchant for crafting upbeat, infectious slices of pop that stick with you well beyond the length of the tracks. Still impossibly young and honing and developing her sound, who knows what kind of potential this exciting artist has. We had a chat with hotly tipped star to find out some more about her and her story.
Who TF is Vera Hotsauce?
I´m a happy, energetic, messy 20 year old haha
How long have you been making music?
Since I was really little. I´ve been making music many forms for as long as I can remember. But I dropped out of school when I was like 16 so professionally since then!
Why do you make music?
Cause it´s the only thing I know. I had a conversation with a friend the other day about who I would be without it and I honestly don't know.
What are your biggest influences? 
Things that happen in my life, but also the amount of contemporary artists out there killing it. Right now I have a musical crush on Skrillex and Elliphant,
What would you say has been your best moment so far?
Probably when I listened through my album for the first time.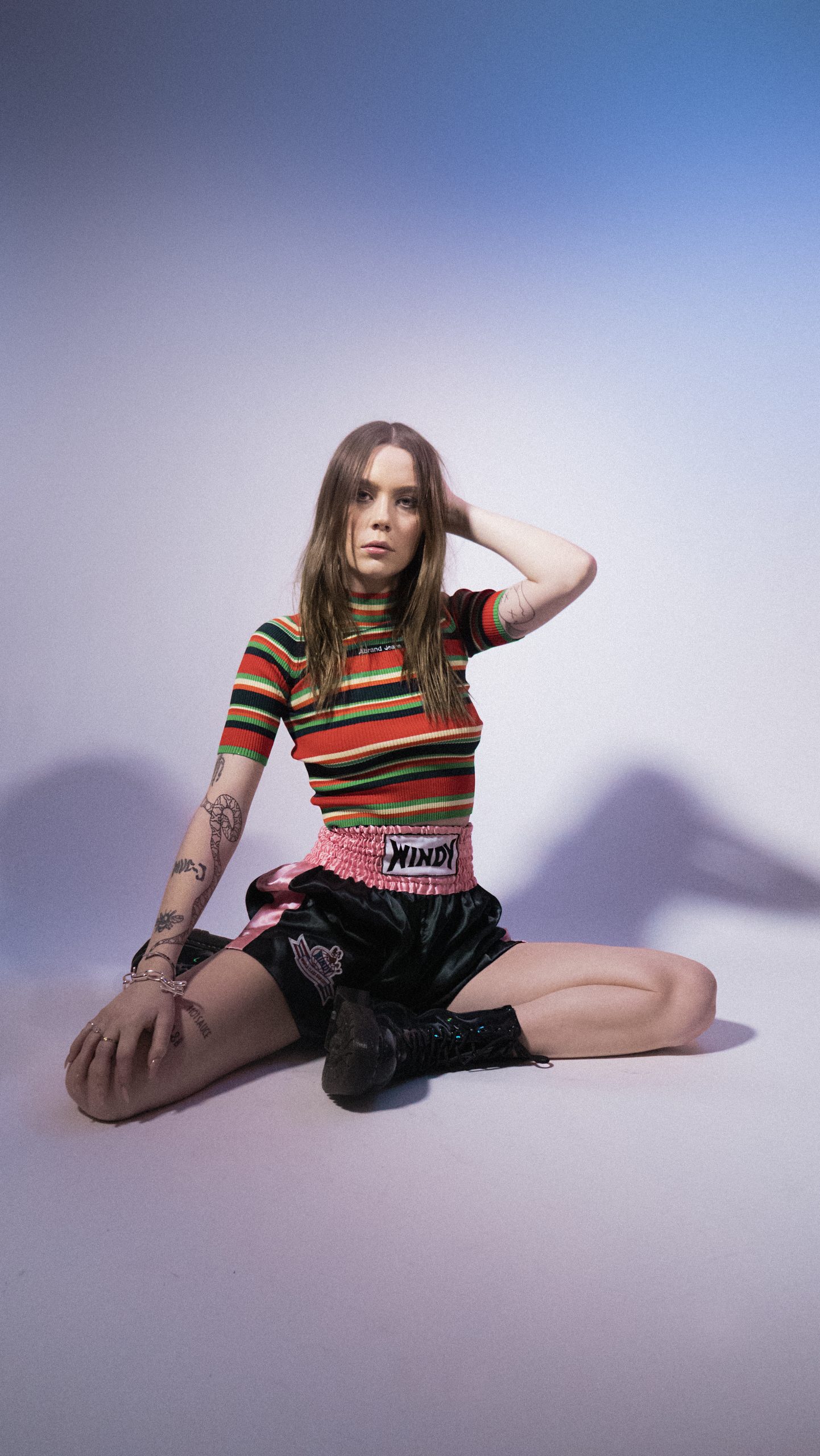 How would you describe your sound to someone unfamiliar with it?
Electro pop with techno and hip hop influences.
What's your dream "I've made it" moment?
When the person I'm in love with posts on their Instagram story and writes "I´m in love with a Rockstar".
We love your latest single 'Dad's Bugatti', could you tell us some more about it? 
It´s a party song! It has a really playful vibe and the lyrics reflect this – it's not that deep but it bangs ha. It was the first song I wrote for my album.
How do you think being a young artist from Sweden has impacted your sound?
I think that Sweden has really high quality studios, writers and producers, so I think there's a certain highly-polished sound that you get coming from here
What does 2020 have in store for Vera Hotsauce?
Hopefully touring but I´m currently making my second record. Even though my first album isn't out yet, I'm already excited about the new material I've been cooking up.
And finally, who is your biggest fan right now?
Still all my ex boyfriends xx