We had a chat with UK indie pop stalwarts Victors following the release of III
Over the past five years, Leeds outfit Victors have established themselves as a staple of the UK live scene and have won over hearts and minds with their thoughtful and intoxicating brand of dreamy indie pop.
Following the drama and disruption of a last few years that have included lockdowns and a global pandemic, Victors have finally been able to release their new extended EP III, a thoughtful and symbolic record that encapsulates this third chapter for the trio as a band. Following such an important, and long-awaited release for Victors, we had a chat with the lads and found out some more about it, and what other plans they have going forward.
Who TF are Victors?
Oh Clout, so Rude!! Haha, Hey guys, we're VICTORS, a three piece indie/dream-pop band from Leeds. Harry is the singer and he also plays piano and guitar, Simon is the guitarist who also dabbles on a synthesiser and Leon is the drummer who whacks stuff really hard with the style of a heavily caffeinated ape.
How long have you been making music?
We released our debut single 'Tonight' back in 2016 and we have continued to never live up to it's streaming success since.
Why do you make music?
4 reasons: chicks, money, power and chicks. But no for real it's just our favourite way to create something new with pure unfiltered self expression. And playing instruments with your buds and a big crowd of people is just awesome.
What are your biggest influences?
Harry – The Beatles, Crowded House, Frank Ocean, Fleetwood Mac
Simon – Michael Jackson, Bon Iver, Phil Collins, Francis and the Lights
Leon –  Japanese House, Sylvan Esso, Red Hot Chilli Peppers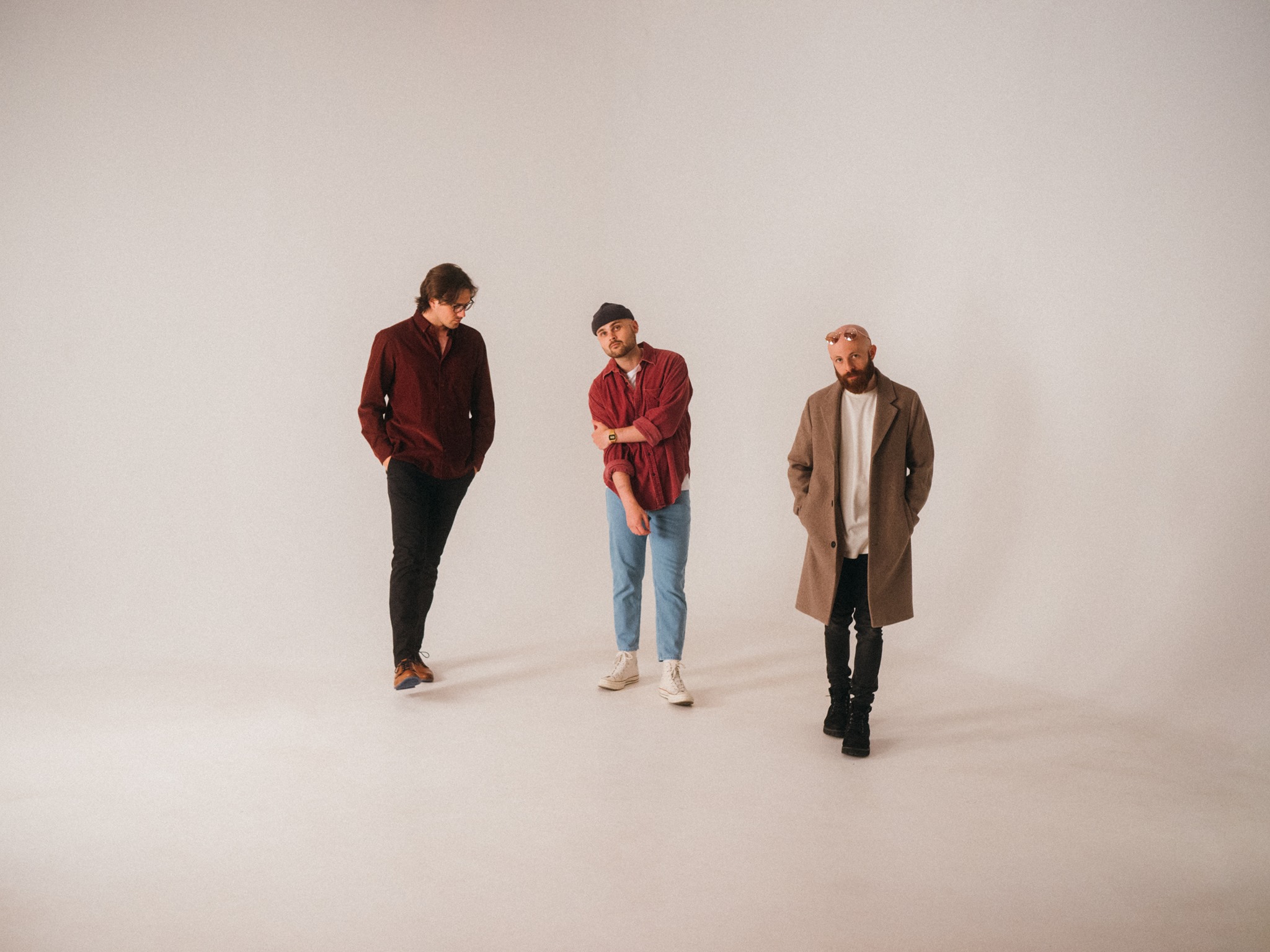 What would you say has been your best moment so far?
There are few different moments that stand out, one is hearing one of our songs getting playing on the NFL, sparking our American fanbase. Another one that comes to mind is when we played the Christmas light switch on festival in our hometown of Leeds in front of 20,000 people. That was also Leon's first show with us when he joined the band. 
How would you describe your sound to somebody unfamiliar with it?
It's a mixture and every song sounds pretty different but we would describe it as dream-pop. There are elements of 80s pop in there, ambient electronica and indie rock. 
What's your dream "I've made it" moment?
I once got a free garlic bread in Mod pizza because they recognised me so there's that… but also, being able to tour America and finally meet a load of our awesome fans would be the dream. 
We love your extended EP III, what more can you tell us about it?
This EP has been in the works for a long time, we had some of the songs written for over 2 years prior to it's release. Once lockdown became a reality, it really helped us to take a step back, re-evaluate what we wanted to do as a band, where we wanted to go, what songs we wanted to write and it really helped us come back with a refreshed approach for the next chapter of Victors. The EP is called 'III' for multiple reasons, this felt like our third chapter as a band, most of the songs were written in flat 3 and it's the first time we've officially been a trio. And for those eagle eared fans who noticed, the intro piece has a triad of notes running throughout in a 3/4 time signature. MUSIC NERDS UNITE!
What else do you have planned for the near future?
Our biggest goal is to tour America, it was our plan right before the pandemic hit and crushed our dreams. Hopefully we can make that a reality maybe next year. We're also working on new material for our next body of work which is exciting for us. 
And finally, who is your biggest fan right now?
The two fans that come to mind instantly are Faith from Batavia, Ohio and Stu from here in England. They never fail to show us so much support and we can't appreciate it enough. One of the songs on the EP is actually dedicated to Stu, we wrote 'How Can You Just Turn It Off?' as he was going through a rough time. We didn't tell him it was for him until we were playing it live at our last headline show in London, it was a very emotional moment for him and a really special moment for us as we debuted the song.