We had a chat with Anna Belle about her dreamy alt-pop sound and her exciting upcoming plans
With a rousing back catalogue to her name and a wealth of songwriting, performing and producing experience, Anna Belle is an artist who has taken a steady and organic approach to establishing herself, taking time to develop her sound over two EPs and a litany of single releases since her emergence in 2020. However, with the release of the artist's lush and dreamy new single 'Dreams (Late At Night), the artist has ushered in a new era, as the build up begins towards to the release of her upcoming debut album SCHEHERAZADE.
Anna Belle feels that this track is the most quintessential example of the artist and her sound, and we can't help but agree. From the effortless softness of the vocals to the poised, almost transcendent instrumental and production, the track creates this vividly dreamy atmosphere that feels like everything that Anna Belle encompasses. 'Dreaming (Late At Night) seems to indicate that Anna Belle's debut album could be the most expansive and complete summation of the artist's sound to date, an era-defining release that showcases the range and depth of her many talents. With all of this in mind, we had a chat with the artist about the new release and her future plans, and found out a bit more about the self-made upstart.
Who TF are Anna Belle?
An all-in-one, did-it-herself, nostalgia-fueled amalgamation of all the good stuff from music's past.
How long have you been making music?
I was 9 years old when my dad showed me that I could plug my $79 Yamaha keyboard into the computer and record it. I've been a producer girl ever since, and I've never stopped singing.
Why do you make music?
I don't know what else I'd do. Most musicians probably give the same answer. The only thing that makes me feel true fulfillment day-to-day is the ability to create, conceptualize, or practice something– music is that medium.
What are your biggest influences?
Artist wise, MJ is always going to be #1 on the list. I don't think there's a successful musician after his emergence who wasn't influenced by him in some way, whether they know it or not. Add Janet to that as well. Lady Gaga is becoming more and more of an inspiration to me because of her boldness; everything she does seeps creativity and passion. I love K-pop too. 80s artists like Human League, George Michael, Tears for Fears, Naked Eyes, and Hall & Oates are always on my playlists. As far as people in real life go, I want to shout out my high school choir teachers Amy Brammer and John Wilkins, and one of my college songwriting instructors Jodi Marr. They trained me well and instilled the confidence in me that I needed.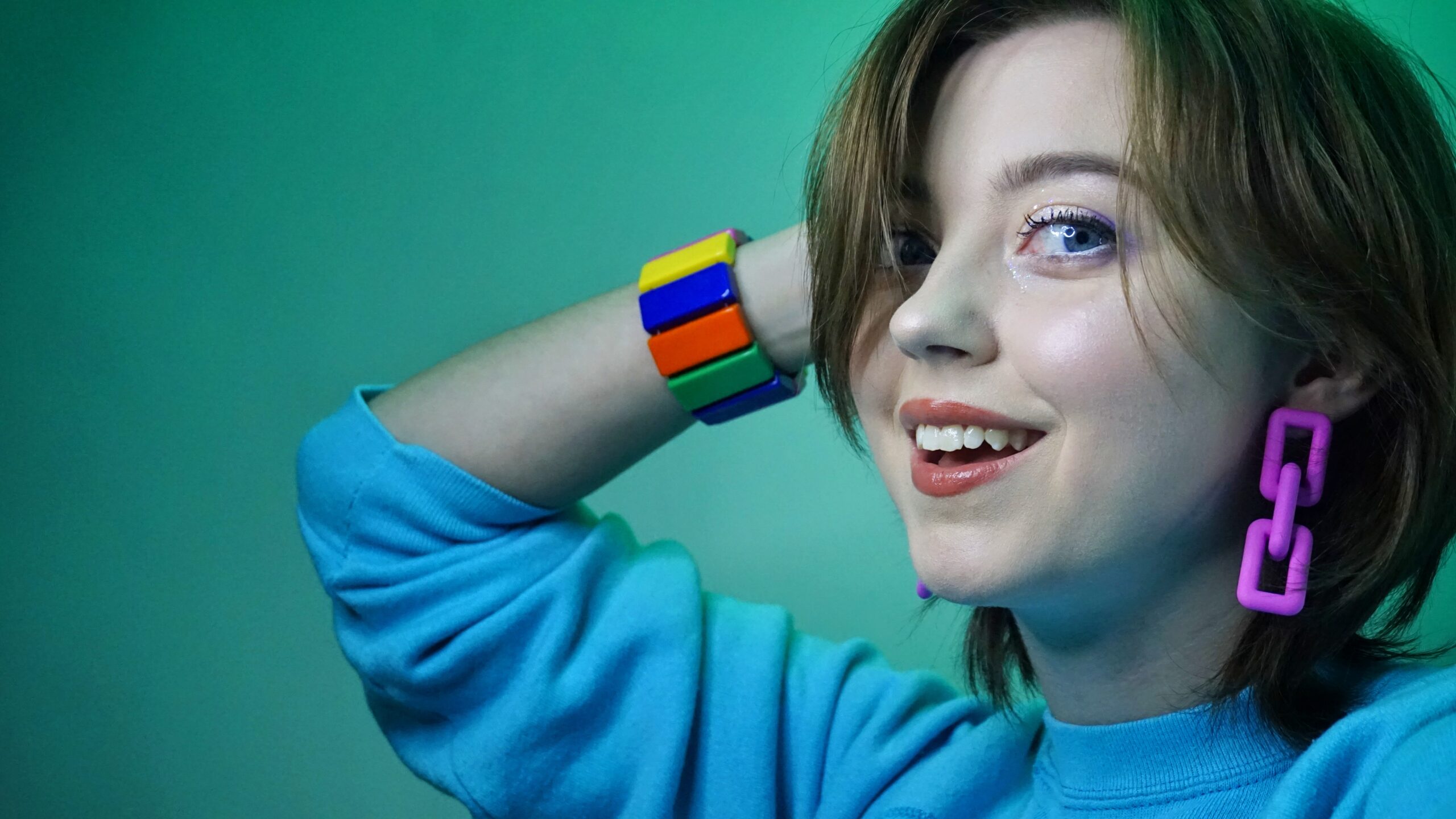 What would you say has been your best moment so far?
A couple years ago, I was checking out at a Forever 21 near where I grew up. The employee at the counter said "Anna Belle?" and I was confused since I didn't know her. I told her yes, that's me, and she explained how she discovered me on Instagram and loved my songs "Nostalgia" and "Future City." I couldn't believe she had remembered the song titles let alone had listened to anything I made. Just someone I happened to meet *knew who I was* thanks to my music. I'll never forget that.
How would you describe your sound to somebody unfamiliar with it?
Ethereal, full, singable, fantastical, and melodic. I know that's not very helpful on its own though. My music and voice has been compared to Kate Bush, Diana Ross, K-pop, musical theatre… things that don't really seem related to each other but somehow make sense when you hear it. I'd personally describe it as new wave/synthpop/R&B influenced, but everyone has their own ideas!
What's your dream "I've made it" moment?
Playing a show in another city and someone in the crowd singing along to my songs. That would be wild to me.
We love your new single 'Dreams (Late At Night)', what more can you tell us about it?
Like my previous work, it was written, produced, and mixed by me. I wanted to continue to make songs that I'd consider quintessential to my typical style. In other words, I wasn't looking to reinvent the wheel here, but actually do the opposite. I need music to show my "neutral state" which is what this song does– artificial and hard-hitting drums, lots of pads, memorable melodies, stacked vocals, reverb, etc. My upcoming work is going to explore some new territory, however.
What else do you have planned for the near future?
I'm planning an album called SCHEHERAZADE, named after the frame story character in One Thousand and One Nights. She was set to be the king's next victim after he had already gotten rid of every other maiden in the land. She was very educated and artistic, and ultimately saved her own life by telling stories. As a female producer, I'm part of a 2% demographic, and I spend a lot of energy advocating for myself in an industry where women traditionally have been restricted to being a singing voice and a pretty face. That's kind of the theme I want to capture on the album– I'm a woman holding her own, making  I would also love to go on tour for it, but that might be a pipe dream right now.
And finally, who is your biggest fan right now?
Either my husband– he's always my first stream with every release– or my mom's friends on Facebook who hype me up in the comments when she shares my music. No joke.