Following the release of their summery debut single 'Used To Be', we found out some more about UK indie rock upstarts Balter
Not even a month removed from the release of their stellar debut single 'Used To Be', Northampton indie outfit Balter are quietly making a name for themselves as a exciting emerging presence within the UK music scene. Boasting a dreamy, indie rock sound that glistens with a summery sheen and laid-back attitude, their first release blissfully captures the feeling of being in a young person in a relationship, reinforcing this sense of reckless euphoria within their sound.
Still just teenagers, the band could have a world of potential, and the sense of poise and charisma that already radiates through their sound implies that this track might just be a glance at what Balter are capable of. At CLOUT we figured that we'd have a chat with Balter to find out some more about their impressive debut single and some of their plans going forward.
Who TF are Balter?
Four teenagers from Northampton making tunes for the summer.
How long have you been making music?
Since last year.
Why do you make music?
To make people happy and because it's what we love to do. Makes us feel good knowing people enjoy what we made.
What are your biggest influences?
Mac DeMarco. The Beatles. Recently been admiring Nile Rodgers guitar playing.
What would you say has been your best moment so far?
Our first headline show which was literally a couple weeks ago. Seeing that many people go crazy for us was mental. Hearing them sing along with us was total bliss.
How would you describe your sound to somebody unfamiliar with it?
Dreamy. Summer vibes made by four guys in a small, hot bedroom in middle of nowhere.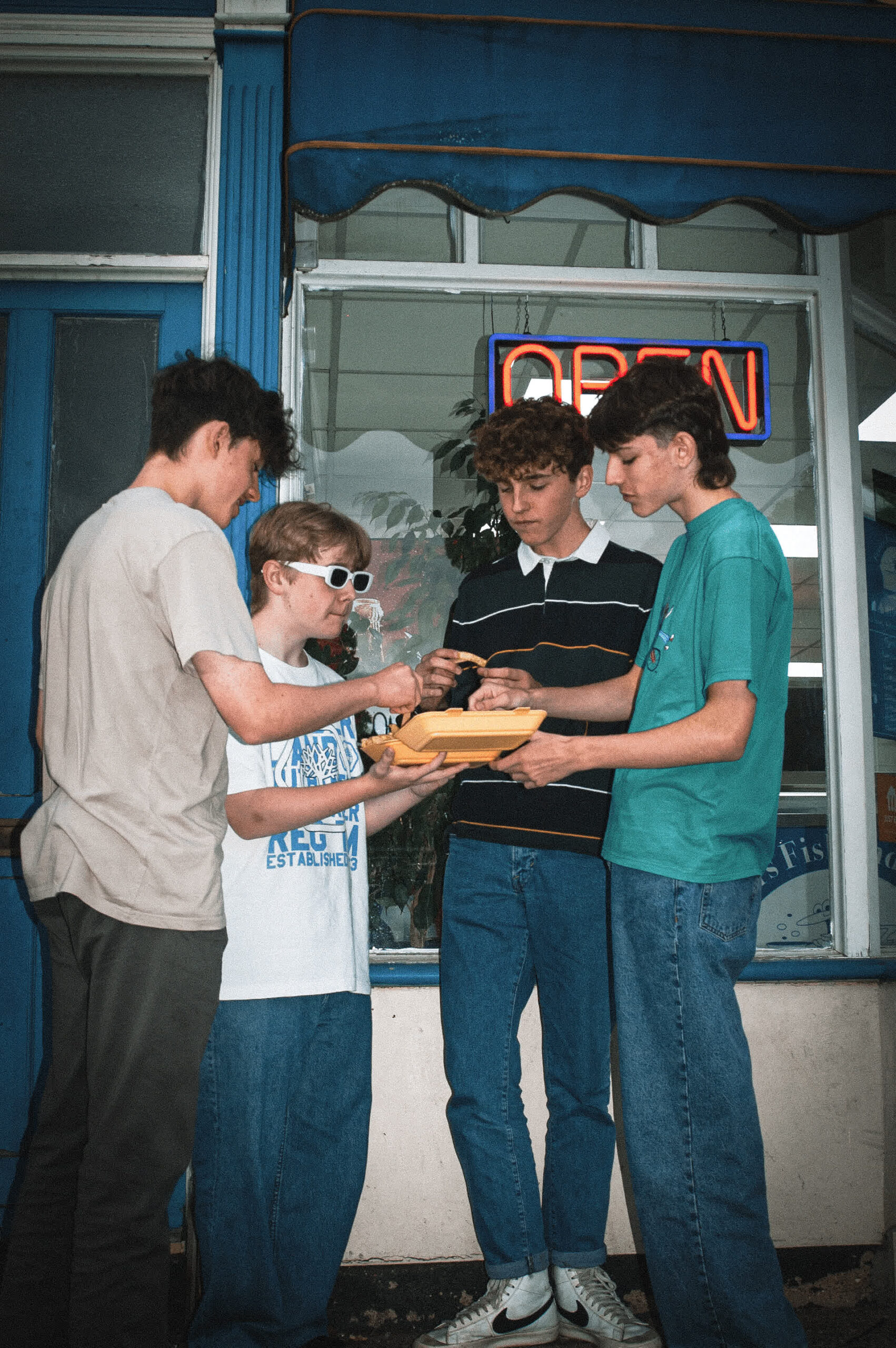 What's your dream "I've made it" moment?
Pyramid stage at Glastonbury. That's where it's at.
We love your new single 'Used To Be', what more can you tell us about it?
It's a tune made for the summertime. Regardless, we're sure you can still enjoy it regardless of the weather.
What else do you have planned for the near future?
Just gigging whenever we can, trying to bring new people along on this journey with us.
And finally, who is your biggest fan right now?
Definitely our "roadie" and best mate, Ben.