We caught up with northern noise-makers and (self-proclaimed) scumbags Bandit as they continue to carve out a name for themselves.
Crawling around the north of England with their no-nonsense, unfiltered indie rock sound, Bandit are an act that have spent the last few years quietly building a following. The sound is question has a visceral and raw quality, like how your favourite bands used to sound before they moved to LA and spent their free time awkwardly gurning at awards ceremonies. Bandit are young, hungry, and packed to the brim full of venom and gall.
Latest singles 'Balloons Don't Make It a Party' and 'Mean Streak' showcase a band really coming into their own musically and lyrically, and bigger things could well be around the corner for Bandit. Naturally, we were intrigued to find out some more about the exciting young act, so we had a chat with frontman Nat Waters about one of our favourite emerging acts.
Who TF are Bandit?
We are your friendly neighborhood scumbags, Nat Waters, Ricardo Ulloa, Josh Pears and Baz Forsythe.
How long have you been making music?
We've been making music since we all became friends at uni and bonded over the fine beer of our mighty Albion.
Why do you make music?
We love the thrill, someones gotta stick a lyrical middle finger up to our exes, talk about hangovers, so why not us ey.
What are your biggest influences?
Musically gotta be The Strokes and Cage The Elephant. Lyrically from poets like John Cooper Clarke.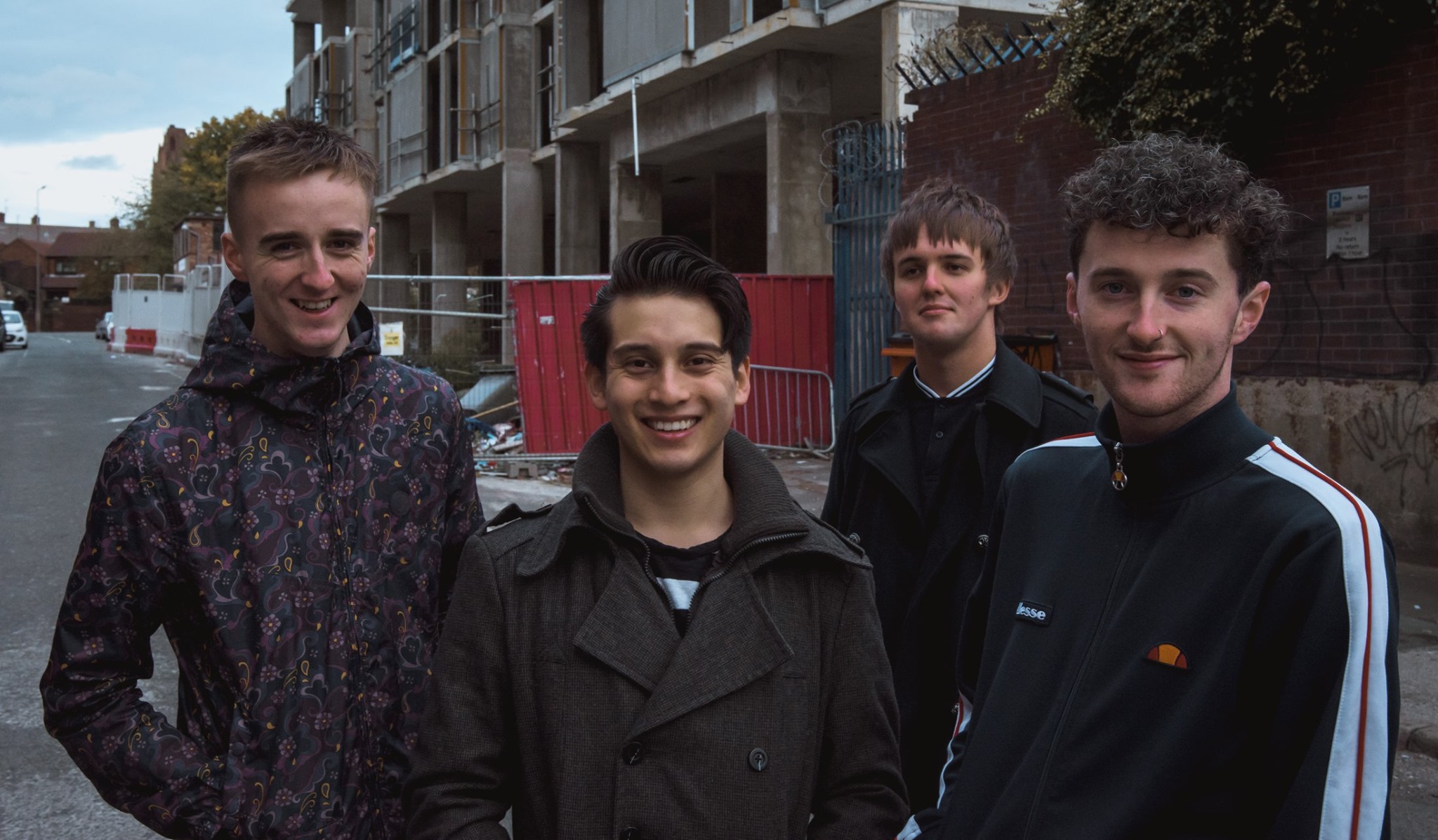 What would you say has been your best moment so far?
Best moment so far has been having some songs out and having people singing back to us at gigs, that's been pretty fuckin magical.
How would you describe your sound to someone unfamiliar with it?
We always say our sound is like Indie Rock but on a hangover, so if Hungover Rock, isn't a thing… coining it!
What's your dream "I've made it" moment?
Playing at Glasto has gotta be up there for most bands. Probably when we can afford to get Baz some new teeth.
We love your latest singles 'Balloons Don't Make It a Party' and 'Mean Streak', could you tell us some more about them?
Thanks very much, BDMIAP was about an ex of mine having a birthday party I was at with all her new mates. I wrote the first two lines first "Your gathering isn't a party don't assume, your gatherings a party coz you bought balloons" and the rest of the tune kinda followed after that. It was just me reflecting on the old and new situations and just feeling I could ruin her birthday if I wanted.
As for Mean Streak, have you ever been at a social gathering zoned out because you're getting your ear chewed off and you're just thinking "surely there's another person, that might actually care about your Summer, Kirsten"? Then you spot her, the girl you're into, the mischievous one clad in black with her docs on. You're on and off with her but you know you'd have more fun with her in an hour compared to spending the rest of your life with any of these boring vanilla cunts.
How do you feel that Liverpool and the North of England have impacted you guys and your sound?
I feel like the North has definitely always had quite a grit to its sound, which has deffo come into play in finding ours. So coming out of Liverpool we've found ourselves in this kinda raw, garage sounding vibe. Most of our favourite bands have come from the North and its home to me and the rest of the lads have been here for a good while now so I spose its only logical we'd come out with a sound from where we come from.
And finally, who is your biggest fan right now?
I don't think I could chose just one. We get a lot of support from all our mates and family so big shout out there! The boys from back home, some of the most supportive Prestionian dream-boats going. So lots of love to those said scumbags and everyones who's given us a listen so far x