Ahead of our Uncover x CLOUT show this Saturday, we got to know Barakounta a little better
On November 13th (that's Saturday), we are fortunate enough to have London-based electronic act Barakounta on the bill for our latest Uncover x CLOUT free entry show at The Finsbury in London!
The duo, comprising of Nikonn and Chloe Ann, have been forging a path in the UK scene over the past few years with their eclectic and exciting sounds and have carved out a niche for themselves as an endlessly creative and cutting edge duo. Their latest release 'Getting Drunk' is a track that continues to showcase their unique sonic flavour, and we figured with this release out and our show just around corner that this would be the perfect time to get to know Barakounta a little better.
Who TF are Barakounta?
Barakounta is a music project formed by Nikonn and Chloe Ann on 2017 and they're based in London.
They're both singing, producing and playing synthesizers, guitars and drums.
There's nothing traditional about BARAKOUNTA. As we say "We love to do things in our way even if it's wrong."
How long have you been making music?
For 20 years now. Before BARAKOUNTA we've both been in several projects involved as MIKRO, MARSHEAUX, FOTONOVELA and many more. In fact we're still involved on some of these projects as side projects.
Why do you make music?
Mostly because we like it. We prefer making music than watching football or playing cards or whatever… Also, our music is our way to express our selves, to say what we want to say. It Is our voice to the world.
What are your biggest influences?
There's no bigger influences. But there are millions of small influences, from the world of music and from other areas as well, as films, books, paintings, graffiti and the most forms of art and artists.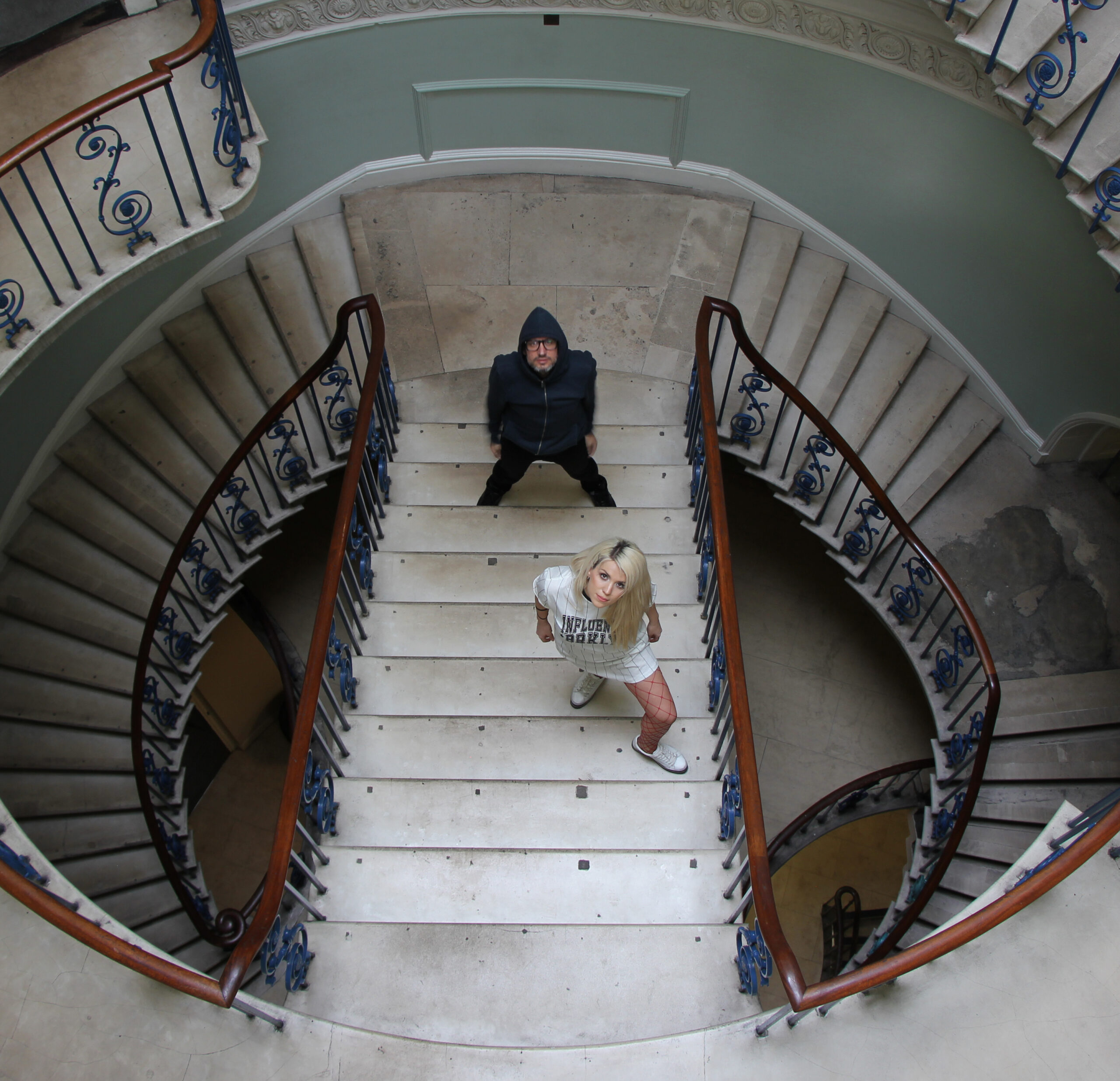 What would you say has been your best moment so far?
Best moment as BARAKOUNTA… We think that we didn't live our best moment yet, but if we have to mention some, that could be the contact from KITSUNE to release our latest track "Getting Drunk". It's an iconic label that we admire and follow for many years now.
 So yes, it's an honor.
How would you describe your sound to somebody unfamiliar with it?
Fresh Electronic in base, uptempo mostly, raw, unexpected, revolutionary, emotive, with elelctro, hiphop elements blended with RnB and Dance elements with many breaks and drops symbolizing life's bumps and breakdowns.
What's your dream "I've made it" moment?
The moment that we won't need to worry about anything else than creating music. Some kind of Utopia e? But that's the point, never be satisfied, so keep moving.
We love your latest release 'Getting Drunk', what more can you tell us about it?
Nothing…We hate to explain our music. Music is a form of art and it doesn't need explanation. It speaks directly to your soul through mysterious ways…or not.
What else do you have planned for the near future?
We working at the studio our next single. Hopefully before Christmas. We hope for more live gigs around the UK. and Europe.
And finally, who is your biggest fan right now?
Def ourselves! We really enjoy so much what we do. So, you can consider us as our major fans 🙂
You can reserve free tickets for the Uncover x CLOUT show at The Finsbury here