We caught up with Brijs as the rising Kent artist continues to release guitar-pop gems in the run-in towards debut full length Glitra.
With three singles from upcoming album Glitra now released, the hype surrounding the debut full length from Brijs is reaching a fever pitch. 'Stay Up, Stephanie', 'Velvet Ditch' and its title track have already provided a showcase of the uplifting guitar-pop sounds that the artist has in his arsenal, and Glitra looks set to be a fun and all-encompassing joy.
As we gear up for this release, we sought after Brijs to tie him down for a chat, and found out a little more about the artist, the stories and experiences he has had to lead him to this point, and what still yet to come.
Who TF is Brijs?
Thats me, Hugo Brijs. You say it "Brice". I'm 29. I'm from Kent. I'm an artist, composer, producer and songwriter.
How long have you been making music?
20 years! My first memory of making my own music was at 8 or 9 using two cassettes, my family's tape deck and my sisters toy cassette player which you could record onto using this multicoloured plastic microphone. I used to record my guitar onto tape first and then record another part onto the second whilst the first one was playing out of the family tape deck. It was a convoluted way to layer stuff up but it did the job. 
Why do you make music?
I had so many obsessive phases when I was a young kid but alongside music, two remained constants; movies and Lego. I think it's those parts of me that drive what I do. The Lego is the left brain – I love structure, form, designing and building worlds. The movies is the right brain – stories and characters – I've always been a big kid with an overactive imagination and for me music and narrative have always been linked.  
What are your biggest influences?
There's so many great artists / bands at the moment but a few who stick out are Ttrruuces, Perfume Genius, Haim, Rostam, Tame Impala, Khruangbin, Kevin Morby, Weyes Blood and Temples. I'm also massively into some of the cult 60s legends like Leonard Cohen, Scott Walker, Serge Gainsbourg and Pep Laguarda. Finally the old film music greats like John Barry, Vangelis and the maestro himself Ennio Morricone.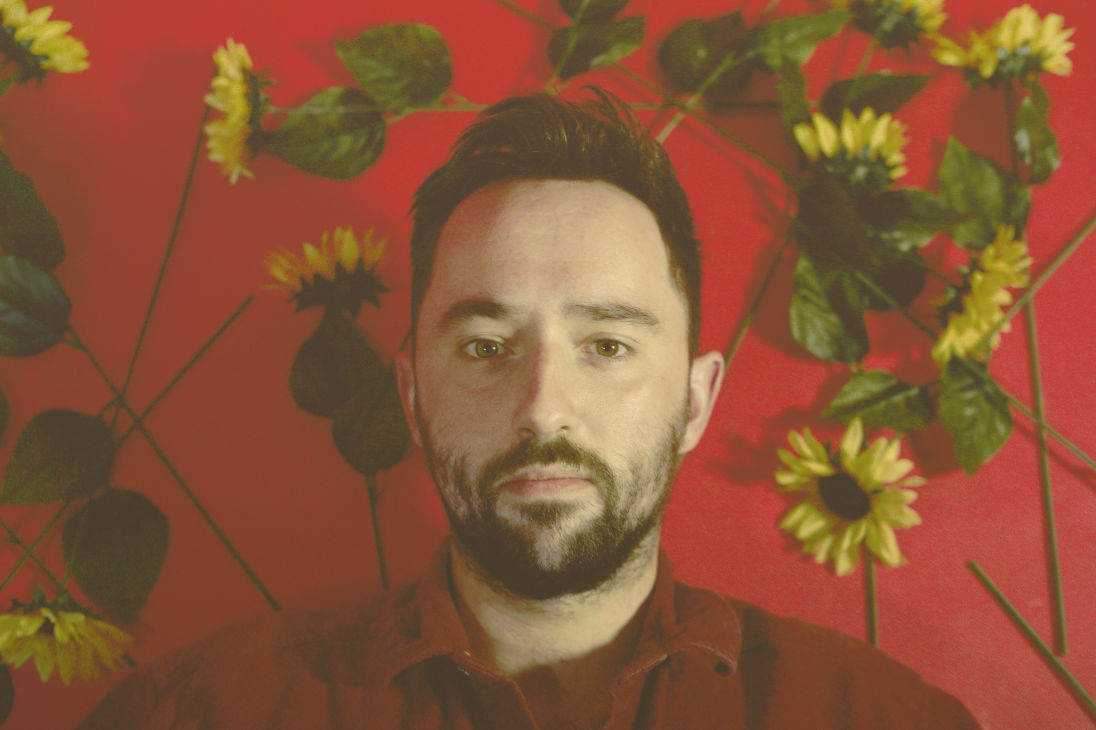 What would you say has been your best moment so far?
That's a hard one to pin down but the first full listen through of my forthcoming debut album Glitra with mixer / mastering engineer Oli Morgan and my producer Rob Brinkmann upstairs at Abbey Road was an amazing experience. The summit in terms of making the record but the very start of sharing it with people. 
How would you describe your sound to somebody unfamiliar with it?
Overall my sound is pop for sure but it would be fair to call Glitra a guitar record with influences from 90s/00s British indie, 60s psych pop and classic film scores.
What's your dream "I've made it" moment?
Being on Jools maybe? Either that or being on the legible top half of a Glasto bill. 
We love your latest single 'Stay Up, Stephanie', could you tell us some more about it?
So the album is about and was written during a two year period in which I quit my job in London and moved into a guardianship of a dilapidated mansion in my hometown. A new group of friends formed around the house and Steph was one of that gang. 
As a trainee teacher and a tad more responsible than the rest of us, she used to have a habit of calling an end to a night earlier than everyone else was ready to let her go. We used to rib her for it. One night on a group trip to Brighton she went home early with the only set of keys to the AirBnB, fell asleep and left 12 of us stranded outside all night… it was February. That was a memorable episode we never let her forget. (Sorry Steph <3)
That's what it's about specifically but more broadly it's about being in pursuit of an endless night with your favourite people and believing it might be possible as long as no one gives up on it. 
Your debut full length Glitra is set for release later this year, what should we expect from it?
It's 8 tracks. There's 4 about time and place, 3 about love and the title track about friendship. I got that idea from a quip about the Bloomsbury group which i wove into the chorus of Glitra…  "framing life in squares… tied up in triangles… we paint them in circles" Each track is a very different world to the next but they're all pretty big in terms of scale. Someone described it as an indie-blockbuster… I liked that a lot. 
And finally, who is your biggest fan right now?
Can I be cheesy? It's my manager and it always has been. I am her biggest fan too. So yeah. Shout out for Steph Grace-Summers – you're bloody brilliant and I'm sorry my first and probably only song with Stephanie in the title isn't about you.