We had a chat with Caroline Rose, who's weird wonderful colourful pop sound is at its best on new album Superstar
Caroline Rose is an artist that has been patiently and effectively building a name for herself over the last few years, gaining increasing levels of acclaim with a steady stream of alternative pop bangers. Her latest full length offering Superstar is more of the same, and looks set to make Caroline just that. The artists latest full length is packed with substance, style, and infectious hooks that will sit with you indefinitely. A fitting embodiment of a career that has pitted Caroline Rose as an unapologetic, unfiltered anti-hero, and a great one at that.
In the wake of this release, we had a chat with Caroline and found out some more about the artist behind the art.
Who TF is Caroline Rose?
Great question! I'm still trying to figure that out myself. Right now Caroline Rose is an apocalypse survival guide, but who knows what she'll be a week from now.
How long have you been making music?
I've been writing songs since I was about 13 or 14. My first song was called "Out of Time", which was an existential thought-piece on the collective consciousness of modern mankind, as well as my still-existing dread and anxiety over knowing that I and everyone are constantly running out of time on earth. A real uplifting bop!
Why do you make music?
Because it is one of the only things that makes me feel an immediate release of emotion. Also, it's fun and what the hell else am I supposed to do!
What are your biggest influences?
Hmmm, hard to say but my biggest influences have probably been books, movies and songs that tell a great story. I think first and foremost, I consider myself a storyteller.
What would you say has been your best moment so far?
Well, I think going to Europe with my band for the first time was a real highlight. Seeing all these beautiful places and meeting so many interesting people around the world simply because we make music is really the greatest dream. One of the best parts of that tour was meeting up with a friend in Paris after a show and walking around the city until 4am. In hindsight I really appreciate that night because we saw Notre Dame about a year before it caught fire, now that friend is currently quarantined in her apartment due to the virus mandate in France, and our UK/Europe tour has been postponed until further notice, so I really hold these past moments dear to my heart!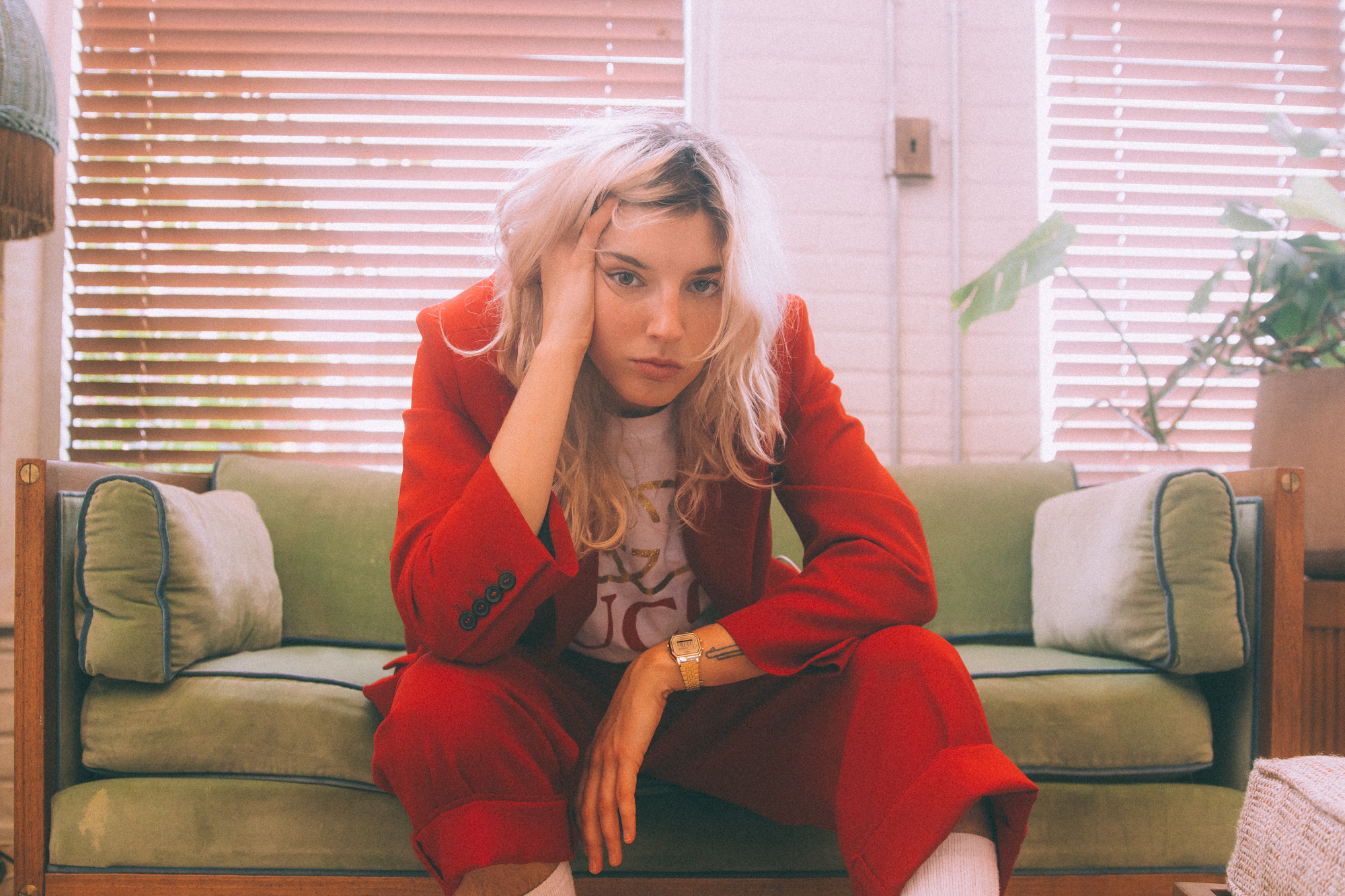 How would you describe your sound to someone unfamiliar with it?
I would describe it as pop music for weirdos.
What's your dream "I've made it" moment?
Hmm, well it was definitely cool the first time I saw a whole shelf of my record in a record shop in Japan. It's a really proud feeling whenever I discover people from countries I've never been to are big fans of my music. Also, I sort of feel like I've "made it" when very distant friends and family send me videos of themselves dancing to my music or hearing it on the radio. You get a sense that things are really building when Great Uncle Garth is hearing me on the radio in rural Arkansas. Pretty cool. I don't actually have a Great Uncle Garth…
Your brand new album Superstar is out now, what was the process like putting it together?
It was really fun recording it because I tracked 90% of it in my home studio, but basically torture doing everything else. I have been very stressed waiting for it to come out so I'm glad it's finally here and out of my hands forever.
We really love your latest single 'Do You Think We'll Last Forever', could you tell us some more about it?
Oh thank you, I like it too. It's a song about the anxiety that comes with falling for someone new. There are a lot of songs out there about the beauty and pain of love, but, at least not that I've heard, not many about anxiety, so I thought I'd try and put an interesting twist to it. I was also falling in love when I wrote it, so it is pretty much directly how I was feeling at the time.
What does the remainder of 2020 have in store for Caroline Rose?
Honestly, your guess is as good as mine. I'm just out here trying to wait out the craziness that has been 2020 so far and tend to my garden.
And finally, who is your biggest fan right now?
Oh hands down, my dad. He's both my biggest fan and biggest critic. He's been more excited about this record than perhaps anything else in the world. He carries a portable radio around with him all day to be able to hear my song come on the local radio station, and never fails to send me an email when he hears it.
Superstar is available now via New West Records