We had a chat with Chappaqua Wrestling, who have been carving out a name for themselves in the UK with a slew of impressive singles.
Formed in Manchester in late 2017, Chappaqua Wrestling have since been carving out a name for themselves with their raw and hard-hitting brand of alternative indie rock. Now relocated down south and releasing a steady stream of cutting edge and exciting singles, the sky looks to be the limit for Chappaqua Wrestling.
Latest release 'Rift' is possibly the outfits most accomplished and expansive example of their talents yet, packing a sharper, more potent edge, and some wonderfully dark and heavy moments. We got ourselves familiar with the act, as we anticipate that bigger things are yet to come from the outfit.
Who TF are Chappaqua Wrestling?
TY for asking, principally we're Jake and Charlie, two best-friend songwriters from Brighton, who are accompanied by our other closest Jude Lilley on Bass, John-Paul Townsend on Drums, and Alice SK on keys.
How long have you been making music?
We have been making music individually since we were children really, both started really young, then we became really close at school and merged our styles together.  We met Jude and John at college and have been making music since then non-stop.
Why do you make music?
Honestly can't see us doing anything else, it's in our genes. Charlie comes from a long line of Jazz musicians, and Jake's family are very musical from Rock to Opera so there's a real natural urge to get out and play. Jude is extremely visual and is a director as well, and makes music for his own project and his films which are super narrative driven, and are extremely present in his mind. When we get together it's all we talk about and all we ever want to do.
What are your biggest influences?
Maybe each other being honest, we're so close and all have separate styles within our style, so we pull on each other for different influences and listen to what each other does constantly. Also with that are our friends outside of Chappaqua, there's so much good music out there that our friends are making which influences us on a real level in the present, which is really important to keep you moving forward, and from the heart. Check out mauv, Moreish Idols, 404 Guild, Superego, benzo fabulous, BOSS, all doing sick things.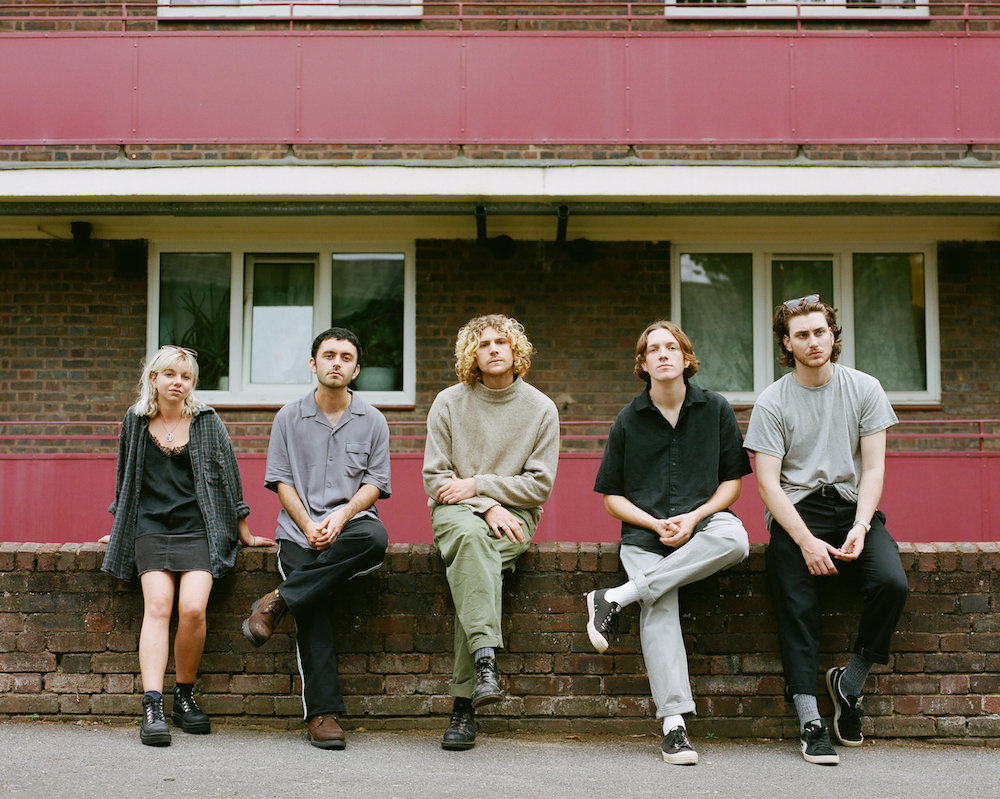 What would you say has been your best moment so far?
The start of 2020 was weirdly amazing for us, we played in California in Coachella Valley in January, supporting some unbelievable acts like Anderson Paak, Kurt Vile, and Mark Ronson, which is was insanely fun for obvious reasons. Then after that we did our first Maida Vale Session for Radio 1, which was such a landmark for us and so great to do. Then after that it was Covid..  but yeah normal-2020 was great for us, while it lasted.
How would you describe your sound to somebody unfamiliar with it?
Two sides of the coin: one side's in your face and angry, the other's calming down about it
What's your dream "I've made it" moment?
Sell-out AMEX Stadium, with seagulls flying over dropping t-shirts
We love your latest single 'The Rift', could you tell us some more about it?
Thank you. Yep, it was recorded over lockdown and is probably the heaviest thing we've released yet. It's an angry song, for an angry time. People have really taken to it which feels really special, and we're definitely noticing it fitting the mood of today.
What should we expect from Chappaqua Wrestling in the near future?
Many more releases, and when normal life comes back non-stop gigging. That's our pure focus going forward, so gotta make sure it happens.
And finally, who is your biggest fan right now?
A lady called Claire from Nottingham and she has come to every run of shows we've had AND has an original t-shirt we made when we first ever started, AND she's known us since our first release. So, she is probably the biggest. Or our mums.