With DOUCHEBAG proving to be another huge, emphatic EP under Chloe Lilac's belt, we caught up with the Brooklyn artist to find out some more about her and her latest body of work.
Chloe Lilac is an artist that has been growing exponentially as of late, both in terms of acclaim and popularity and also with the quality of her work. All it felt like she needed to solidify this was a full body of work to represent this step up, which is now here in the form of her latest extended play DOUCHEBAG.
The EP is packed full of huge tunes, from its unapologetic and brass title track, to the controntational 'WHO IS EMILY?', to the more calculated and thoughtful closer 'JANSPORT'. Chloe Lilac has shown that she is an artist that can do it all, and do it all in the context of her razor-sharp indie pop sound. Following the artists latest triumph, we caught up with Chloe Lilac to find out a bit more about them and their path they've crossed to reach the heights that they're at right now.
Who TF is Chloe Lilac?
That's a tough question. I guess it's subjective!
How long have you been making music?
I've been making music for as long as I can remember! I started teaching myself how to produce when I was 10, then started putting stuff out on SoundCloud when I was 12. I ended up getting discovered when I was 14, so professionally, I've been making music since I was 14.
Why do you make music?
I make music because I love it. It's my outlet, it's how I express myself, and it's always been here for me. I also make it so people feel less alone. Or maybe so I feel less alone.
What are your biggest influences?
I'm most inspired by Tyler, the Creator, Charli XCX, Lady Gaga, Joan Jett and Debbie Harry.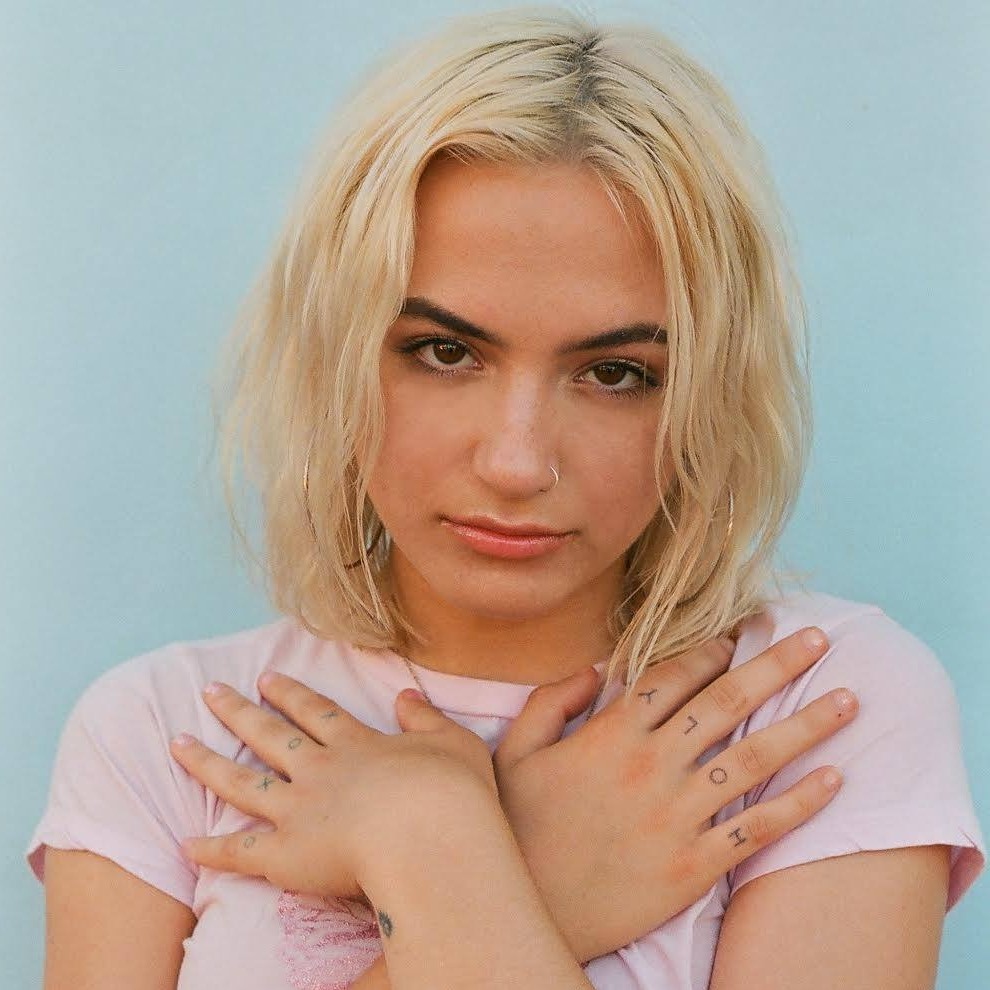 What would you say has been your best moment so far?
I think my best moment so far has been when I was on tour in Toronto. It was the first time I could really feel a crowd's energy. I swear, we could've broken the floor with that show. It was so much fun.
How would you describe your sound to somebody unfamiliar with it?
I would describe my sound as if Charli XCX's earlier stuff and Avril Lavigne's early stuff had a baby.
What's your dream "I've made it" moment?
I think my dream "I've made it" moment will be when I've sold out a world tour and everyone's singing along to my lyrics.
How do you think that spending your formative years in and around New York impacted yourself and your sound?
I think I'm heavily influenced by New York's history with art and rock music. When I was 17 I read meet me in the bathroom, and it seems like I've just missed what felt like the last golden age in rock. MGMT, The Strokes, The Moldy Peaches, these are all bands I love who have come up here in the 2000's. It's also given me that kind of 'fuck it' attitude that New York has.
We love your latest EP DOUCHEBAG, what was the process like putting it together?
Thank you so much! The process was strange, I had the EP sitting for so long, it never seemed like the right time to release it given the situation with covid. After a while of sitting on it, we decided to put it out and see how it went over. I did a shoot in my garage for the EP cover like two weeks before it came out. The whole release was super fun and DIY. My friends and my team really pulled it together and made something fantastic. I'm so grateful for all of them.
And finally, who is your biggest fan right now?
Probably Dom! I love him he's so sweet. Also, Nina, Fra and Kat! I adore all of them. They're so amazing.