With 'New York, Falling Apart' the latest in a long line of immense, emotional singles, we caught up with emerging Sydney singer-songwriter Chris Lanzon.
Sydney singer-songwriter Chris Lanzon is an artist that has been building steam with his emotional and melancholy sound. Self-produced and boasting a very DIY aesthetic, Chris has a style that feels distinctively his own, and his personality is etched across the rousing and often poignant music and lyrics that the artist pens. His bedroom studio has already seen the birth of memorable tracks such as 'Still', 'Everest', '72 Days' and now the artists incredible new multi-faceted single 'New York, Falling Apart'.
With such a catalog of success stories and such a honed and developed sound for an artist still in his early 20s, we had a chat with Chris Lanzon to find out some more about the exciting emerging talent.
Who TF is Chris Lanzon?
Chris Lanzon is a young artist from Sydney making music in his bedroom studio as a way of figuring himself out! I overthink a lot, and write about my feelings and experiences as a way of getting them out and turning them into something tangible. I hope it can somehow make someone's life a little better when they hear my music.
How long have you been making music?
As long as I can remember. It's always been something I was drawn to, and I grew up in a fairly musical household with my parents always playing their favourite records, or dad jamming on his guitar. I got a tape recorder when I was like 5, and was non stop recording random dumb ideas into it. It always felt like the most natural form of expression for me.
Why do you make music?
Pretty much out of necessity. It's the only way I know how to process my thoughts and feelings, and the only thing I truly love to do. I think I'd still be making music even if people weren't listening, but knowing that people out there are connecting with my stuff makes it all the more worthwhile and special. That's a huge motivator to keep making more.
What are your biggest influences?
Musically – a wide range of stuff, from the 'Queen' and 'John Mayer' records I remember that were always playing around the house growing up, to current artists like 'Phoebe Bridgers', 'Bon Iver' and 'Jeremy Zucker'. I love artists that are super involved in the songwriting and recording process, and just make really interesting and heartfelt stuff. And personally, I guess whatever is going on in my head and the world around me at any given time is the biggest influence on my output.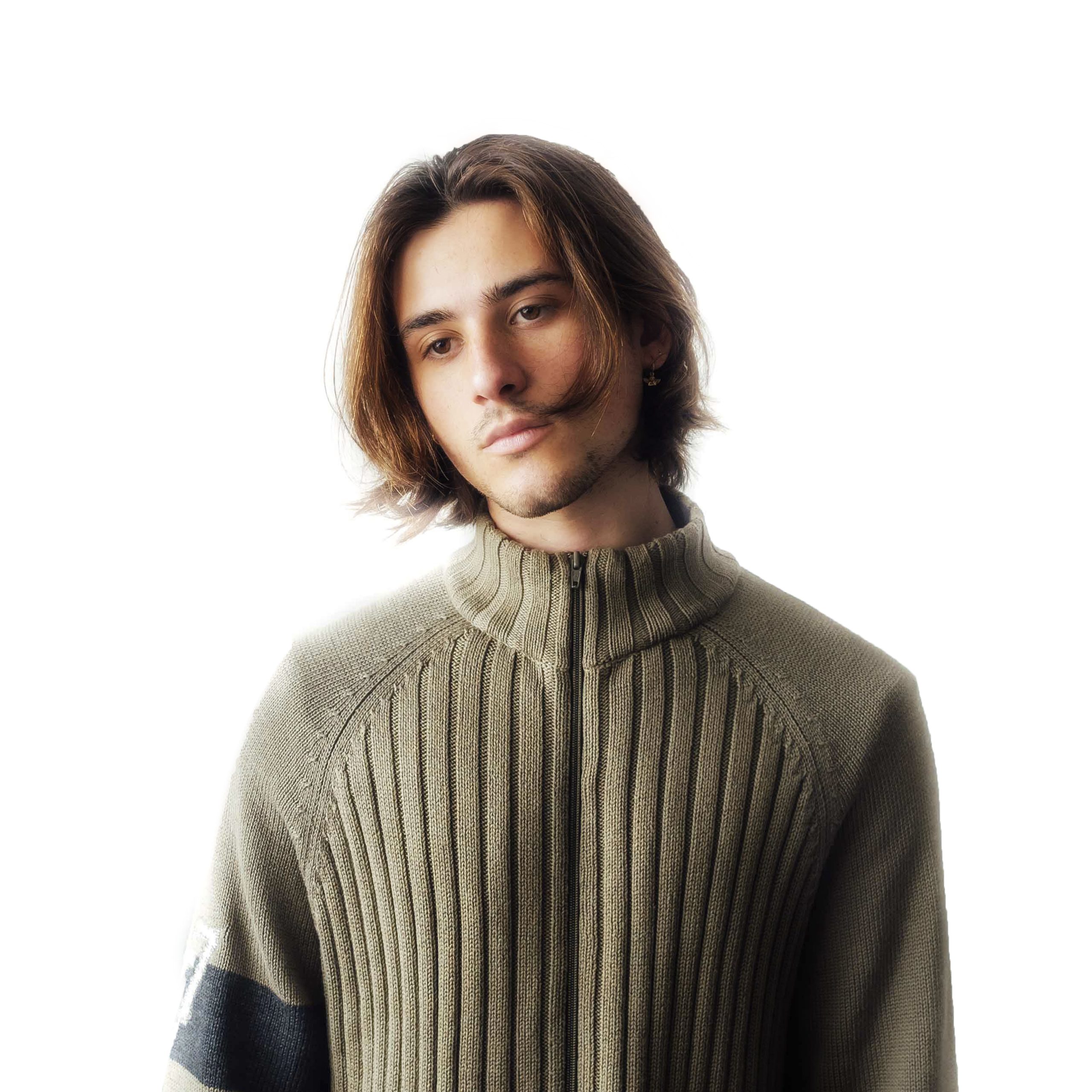 What would you say has been your best moment so far?
The best moment for sure has been getting to release my music for the first time this year, especially my debut EP and short film 'Melancholy'. The best part has been connecting with people through it. I've received countless messages from people all around the world saying how much they're loving the music and how they relate to it. That makes me feel so happy that my music can make a difference in someone's life. It also proves to me that you're never alone in how you feel. I think that's pretty comforting.
How would you describe your sound to somebody unfamiliar with it?
I find it hard to describe by genre… I produce it all myself, so every sound is intentional. But, I'd like to say it isn't super comparable to another artist. I just make what I instinctively feel, and however that sounds I consider to be 'my sound'. There's a blend of guitars, piano, synths, drums, samples in a kinda melancholic and cinematic, but also indie pop way? I'm still building on my sound with every release, so I guess you'll just have to listen along!
What's your dream "I've made it" moment?
Probably playing a headline show at the Enmore Theatre. It's an iconic venue in my hometown, and I've seen many of my favourite bands and artists play there. That would be insane.
We love your latest single 'New York, Falling Apart', what's the story behind it?
Thank you! I actually wrote this one with my friend Franco Reid over Skype during lockdown. It started with the idea of reminiscing on a past relationship, but then idea of New York came into it, and it turned into this mix of trying to salvage a broken relationship, and also a love letter to NYC itself. For context, I briefly visited NYC last year and kinda felt like my time there was cut short. It seemed like such a great city. This song channelled that feeling of "damn, I wish I could stay here forever, but I can't". I guess falling in love with a city that isn't your home is similar to falling in love with a person who doesn't love you back. That's the feeling I wanted to explore through this song.
The track is part of your much anticipated second EP, what should we expect from it?
It is! I can't wait to finish the next project and get it out there. It's by far my favourite work. Following on from my last EP 'Melancholy' the songs are a little bigger and more intricate sounding, as I've learnt a lot more about production since recording the last EP. Thematically, it's super introspective and follows a journey of overcoming self-doubt and life's challenges, in a more uplifting way than the last project, which was more brooding. I think it'll be particularly relevant to the universal uncertainty and angst we all felt this year. I hope to release it early 2021.
And finally, who is your biggest fan right now?
Probably my parents haha. They've always been so supportive, and I'm so grateful for that. They've let me turn my old bedroom into a studio space, so that's been awesome.