Following the breakout success that was 'Verbal Warnings', we caught up with emerging UK talent Cody Frost
UK alternative pop artist Cody Frost is rapidly growing in acclaim and attention for her unique, punk-edged sound. Initial release 'Verbal Warnings' has laid down the perfect foundation for a career and sound that is packed full of guile, surprise, and stylistic left turns. Cody boasts a disregard for genre and convention not dissimilar to acts like Enter Shikari, an outfit that they hold in the highest regard. Latest release 'HIGH/BYE' is out tomorrow and looks set to reveal even more of the nuance and cutting edge of Cody's unpredictable sound.
Ambitious, uncompromising, and packing a sound that feels truly, distinctly their own, the sky seems to be the limit for the artist. Naturally, at CLOUT we are tipping Cody Frost for big things, and sought  to find out a little bit more about them and what we should expect to hear and see in the near future.
Who TF is Cody Frost?
I don't even know the answer to that myself really. I'm a singer and a tattoo artist from the north and I am simply floating about in space!!!
How long have you been making music?
I've been making music (seriously) for about five years! But I've been singing since I could talk really.
Because I have to, because if I don't I might explode, because I can't explain myself properly until I really, really consider what I'm saying sometimes. I never really felt understood and I guess it's the only way I can pr
oject what goes on in my head.
What are your biggest influences?
I was a bit of an emo growing up haha, always listening to stuff like My Chemical Romance and Enter Shikari, they have had a massive influence on me musically and in real life ways. Shikari was the reason I started to engage politically, MCR showed me it was okay to be dramatic and dress the way I wanted, that was from a super young age, like 13.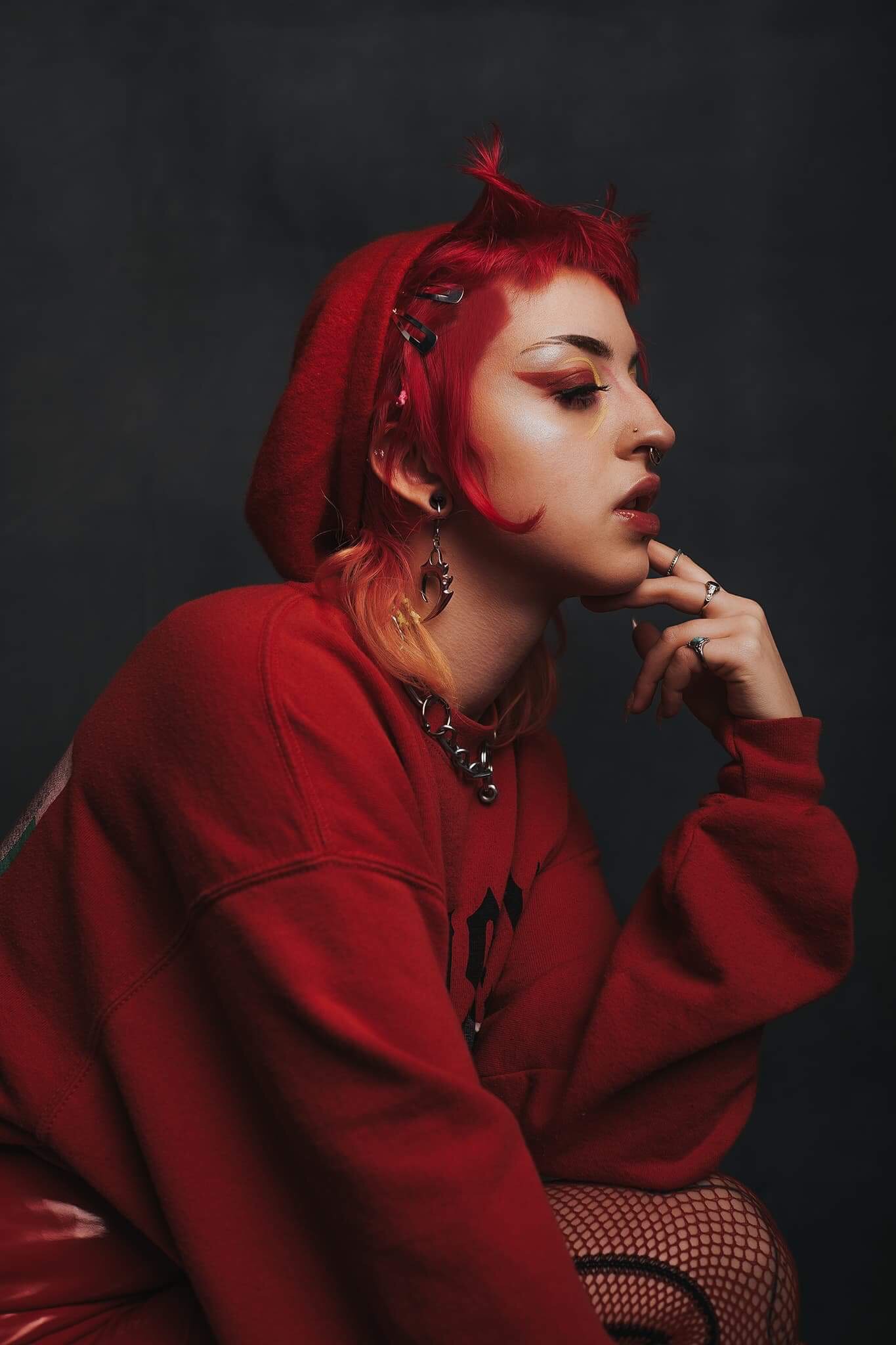 We love 'Verbal Warnings', what is the story behind the track and putting it together?
I was working in a job I really hated, and my boss was on a continuous power trip for no reason. I actually wrote this song three years ago now but I feel like it still resonates in different situations. I basically just struggle with the concept of authority sometimes, especially when there is no need for it.
What should we expect from Cody Frost in the near future?
I don't plan to stop again. If you think you know what I sound like, you thought wrong, I'm going to be changing things up rapidly, cause that's how my brain works. There is 100% more music to come.
And finally, who is your biggest fan right now?
Either my girlfriend or one of my best friends Lottie. My girlfriend has literally been with me since the start of this journey, and honestly I don't know where I'd be without her, she really has my back! Lottie knows all the words to all my songs before I do I think! Putting my first song out has really made me appreciate my close friends a lot more, they really are good'uns!!!