Back with her self-titled debut album ready to go, we caught up with the enigmatic artist…
Who loves grunge?🙋‍♀️ Who loves pop?🙋‍♀️ What if grunge merged with pop?
If that sweet spot between 90s grunge and potent power pop has got you all hot under the collar, then look no further than Cream with a K. Formerly of Japanese pop band Neko Punch, the London-born, Tokyo-bred and now back on UK soil, Lee Tatlock burst onto the scene last year with a new sound and a new name.
Rebranding herself under a new moniker liberated the singer-songwriter from her past and allowed her to explore new sounds and fully revel in the music she loved most. Incorporating all of those influences – such as Elastica and Lush – into one potent concoction, Tatlock is ready to supply a heady dose of such goodness with her new self-titled album! Aren't we lucky✨
Who TF is Cream with a K?
That's me. I have not yet reached a point in my life where I could just go by some casual singer songwriter name.
How long have you been making music?
I can't exactly remember when I wrote my first song, but I have to say my earliest memory was – I think – when I was in school, l I used to make up mean spirited nursery rhyme songs about other kids in the class. The funniest thing is they would catch on and everyone at school would end up singing them.
I remember seeing some random kid in a younger year singing one of my originals at another kid. I wondered if my songs would live on as legacy would live on even after I left school. I realised then that music is magic.
Why do you make music?
I love music, but I don't think I'm an especially talented musician. I think I write music in the mind of a listener, which I notice quite a lot of musicians don't do. I'm just a music fan and and the writing part is just me being a nerd.
What are you biggest influences?
My influences change all the time depending on where I am and what I'm doing. But this album is heavily influenced by The Pixies, Smashing Pumpkins, Sonic Youth, Pulp, Radiohead…
What would you say has been your best moment so far?
I loved making the 'Saving Face' music video.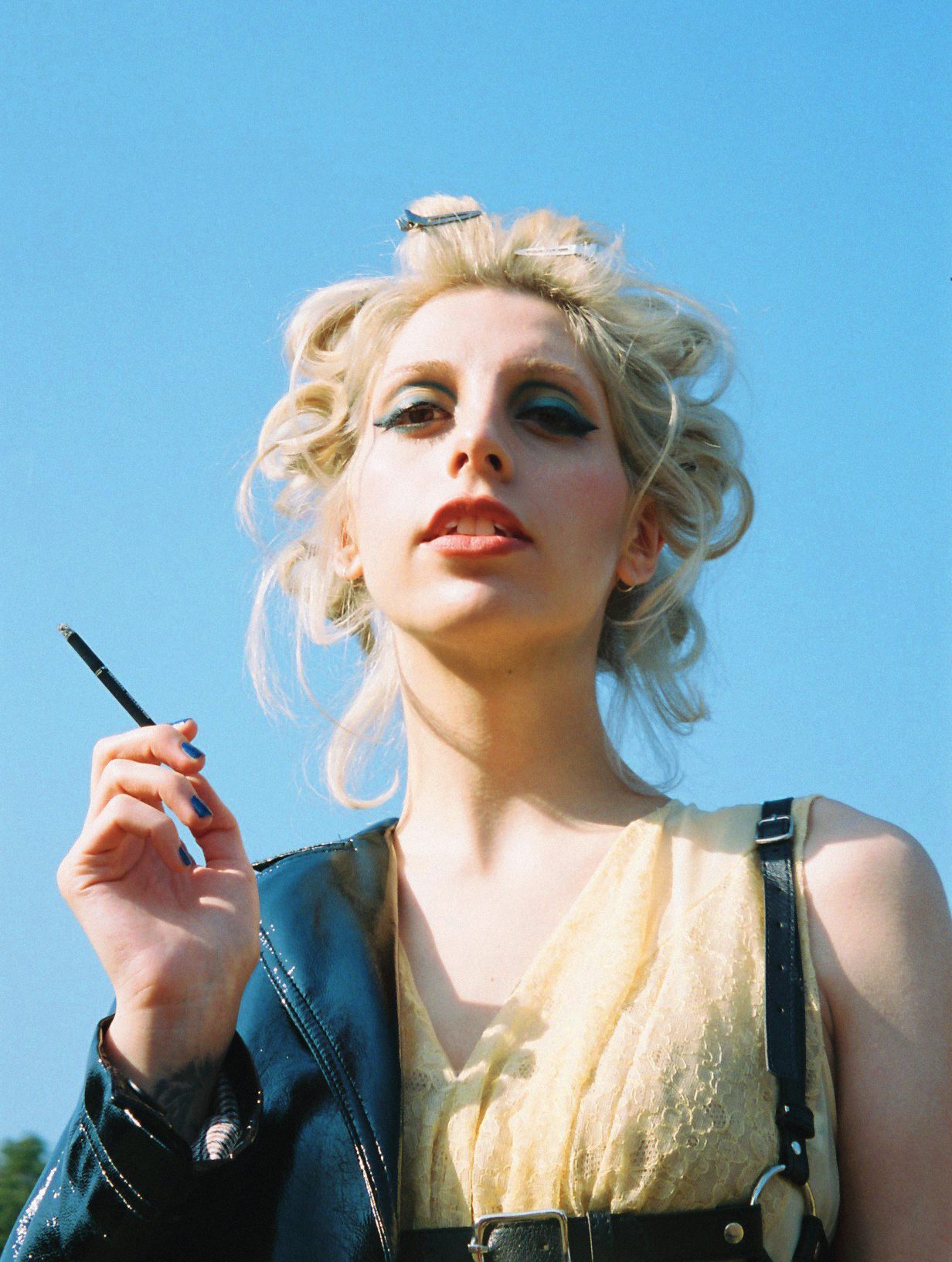 What do you want people to take away from your music?
I spend a lot of time by myself, and so I end up listening to music at home or when I'm cooking or traveling. The music offers me companionship and my favorite songs feel like the soundtrack to my life sometimes. I know I've done my job well when I can make people feel that way about my music.
What's your dream "I've made it" moment?
When Kim Gordon invites me over for dinner.
You released some great tracks in 2019 that really set the tone for your forthcoming album. What has been inspiring your writing, and what can we expect from your debut collection?
I feel this album came out like a toy box of hand-crafted toys. The songs where all a discovery to me. The whole album was pretty much DIY and so it was really hard start to finish, to be honest. I was really testing myself in all areas as a track maker, producer, instrument player, not to mention lyricist, as I had only been writing in Japanese the past seven years or so!
I was also trying to understand my own style and see how different I can go from the last song I made. I enjoyed the chance to be really honest in my writing, which is a big leap from making mainstream J-POP. I really I feel like this album is my thesis before graduation or something!
We love your singles you were putting out last year including 'Saving Face' and 'It Gets Me Down', could you tell us a bit more about them?
'Saving Face' was the first song I wrote as Cream with a K, and 'It Gets Me Down' is one of the newer ones. 'Saving Face' is a song about old love and 'It Gets Me Down' is actually about new love. So I guess to me, they are the complete opposites in every sense. The beginning and end to a journey, and important markers in the story of this album.
Aside from your album, what plans do you have going forward?
Apart from touring here and there, there is also going to be an EP in the oven soon which I'm super excited about. You guys will hear about it soon!
And finally, who is your biggest fan right now?
Some of my greatest fans belong in a demographic I like to describe as "Cool Dads". They are the plaid shirt and t-shirt wearing dudes in their mid 30-40s. Haha. To be honest they discovered my music before anyone else, way before the 90s was "cool" again. Obviously the same stuff penetrates our souls. Cool Dads everywhere, I love you and thank you for your loyalty.
Cream with a K's debut self-titled album is available now on all platforms.