We found out some more about rising UK singer-songwriter Dom Malin and his thoughtful sound
UK singer-songwriter Dom Malin is someone who has built his life around music, and this comes across loud and clear in his nuanced and thoughtful sound, across his litany of releases. The artist has a writing style that is capable of evoking all kinds of emotions from listeners, with an his expressive vocals and lyrics affording the artist swathes of earnest appeal and heart.
His latest release 'something never said' sees him closing out the latest chapter of his journey, with recent releases taking on themes of young love and having a more melancholy and pensive feel. Dom Malin has developed into something of a master of gently coaxing his listeners into buying into his thoughtful narratives with his personable style and quiet charisma. With yet another stellar and affecting new release under his belt. we figured that it would be a great time to get to know the artist a little better.
Who TF is Dom Malin?
Dom Malin is a goof. But he's also a singer-songwriter based in the UK writing and creating luminous melodies, with dynamic instrumentation and intricate stories. Pretty humble, genuine, and honest guy. Also loves to cook and drink wine!
How long have you been making music?
Forever! Music has been something I've surrounded myself with since the age of 12. However It's only been the 2 years since I realised my 1st record and the since then I've spent my time focusing on showing different sides of my styles and writing. I'm forever creating narratives in my head from acute observations and experiences in life.
Why do you make music?
I make music to move people, to give people perspective. I love the idea of the listener escaping into the music and finding their own answers.
What are your biggest influences?
While I LOVE music, and love to always have it on, I tend to shy away from listening to much of one artist. I don't want to accidentally be too influenced. I love the old folk guys, like Bob Dylan, Joni Mitchell. The Lumineers are often found on my Spotify curated playlist, along with Maggie Rogers, Father John Misty, Damien Rice.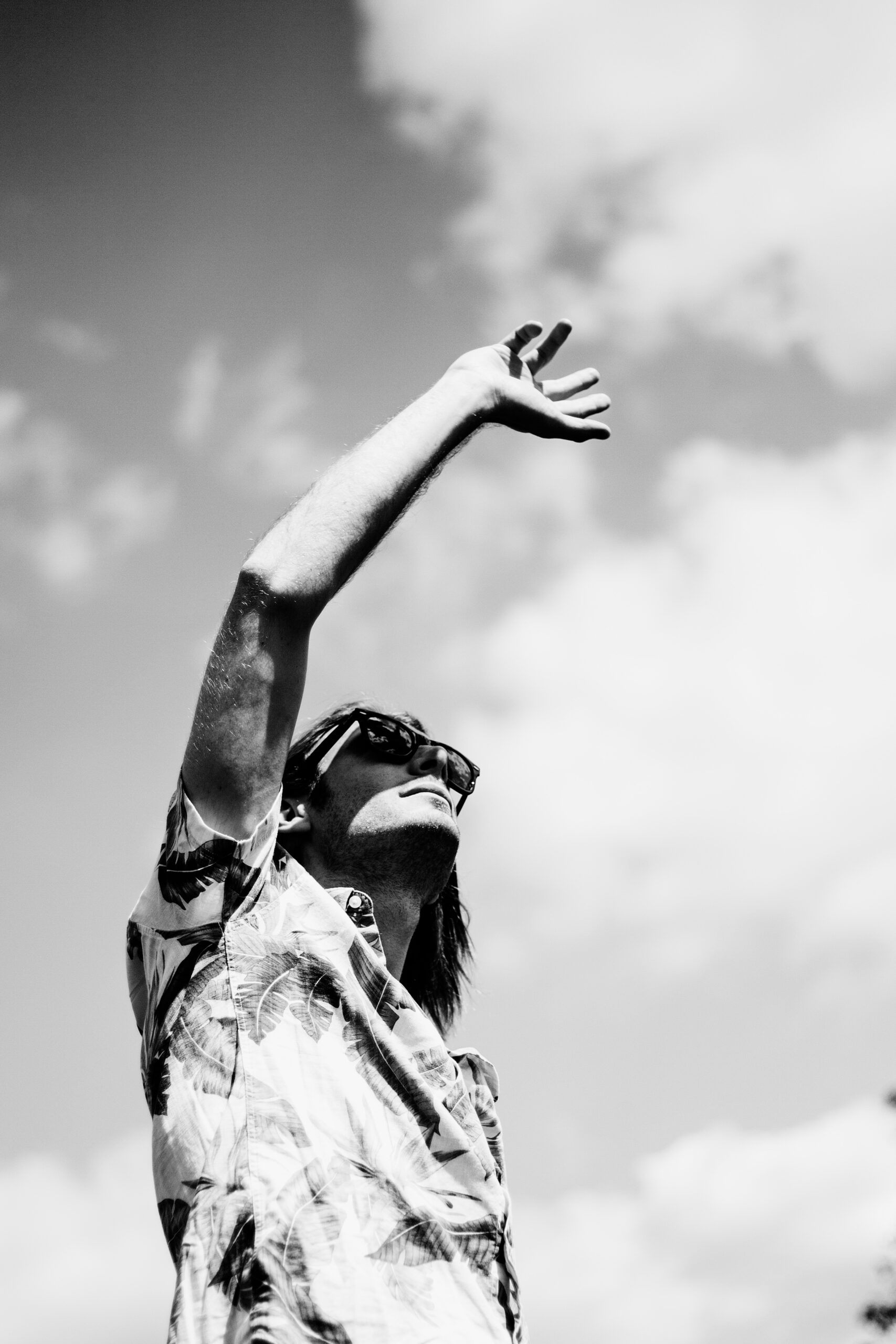 What would you say has been your best moment so far?
Listening to Eye of the Storm on the radio for the first time. Having it chosen as song of the week by the BBC was a huge page turner for me. Also, recently headlining a few gigs. Life just gets better.
How would you describe your sound to somebody unfamiliar with it?
Dreamy folk pop with a little rock thrown in for good measure.
What's your dream "I've made it" moment?
Hearing my song being sang back to me. I imagine it every time I practice in my house and just think about how heavenly it would feel. To hear fans echoing back the emotion, passion, and the shared experience would be matched. Yeah, that'd be ace.
We love your new single 'something never said', what more can you tell us about it?
Thank you! This is the final song release on the theme of melancholic twee. With something never said you will find confession, regret, and longing for closer. It touches on the unfinished healing that happens with an ended relationship.
What else do you have planned for the near future?
So much music! And more gigs, and hopefully a tour. I've just recently taken a sabbatical from work to focus 100% on creating more.
And finally, who is your biggest fan right now?
It has to be the family! But the indie community I'm surrounded by is so supportive. I feel such love from all my fans.