We had a catch up with Drew Davies and chatted about his timeless indie rock sound and new single 'Codename: Softboi'
In one way or another, Drew Davies is somebody that has been involved in music for decades, earning vast amounts of experiences in different settings and environments, informing what will come to be his own unique and distinctive sound.
Having established himself as an artist in his own right in 2019 and 2020, the Yorkshire born singer-songwriter is back in 2023 with some of his most polished and all-encompassing work to date, showcasing the sheer scope of his artistic vision and the potential that he has as a solo artist. 'The Comeback' and new single 'Codename: Softboi' showcase an artist with a soaring, dynamic style and unique, creative flair, putting his own spin on a timeless indie rock style. The artist has an interesting story and killer sound, and we had a chat with Drew to find out a bit more about all of it.
Who TF is Drew Davies?
A Glasgow based, Yorkshire born alt-rock sonic explorer.
How long have you been making music?
I've been making music for maybe 20 years, from co-writes with Scandinavian house DJs to heavy as hell Download playing hard rock bands.
Why do you make music?
For me its a form of freedom and expression and as I've got older it's a case of wanting to leave something behind or pass on some words that helped me through my life.
What are your biggest influences?
These really are all over the place, I was massively into rock music as a youngster, namely Queen then Van Halen and later artists like Prince. All thanks to my parents record collection, also King Crimson, Genesis and Kate Bush. These days I listen to a lot of alt-pop like Kirin Callinan, The Night Game, Baroque Classical Music, I really liked the latest Taylor Swift album and I'm rediscovering Tool. I'm also a big Bowie, Iggy Pop and Lou Reed fan and I think that late 70s solo rock n roll essence permeates a lot of my work.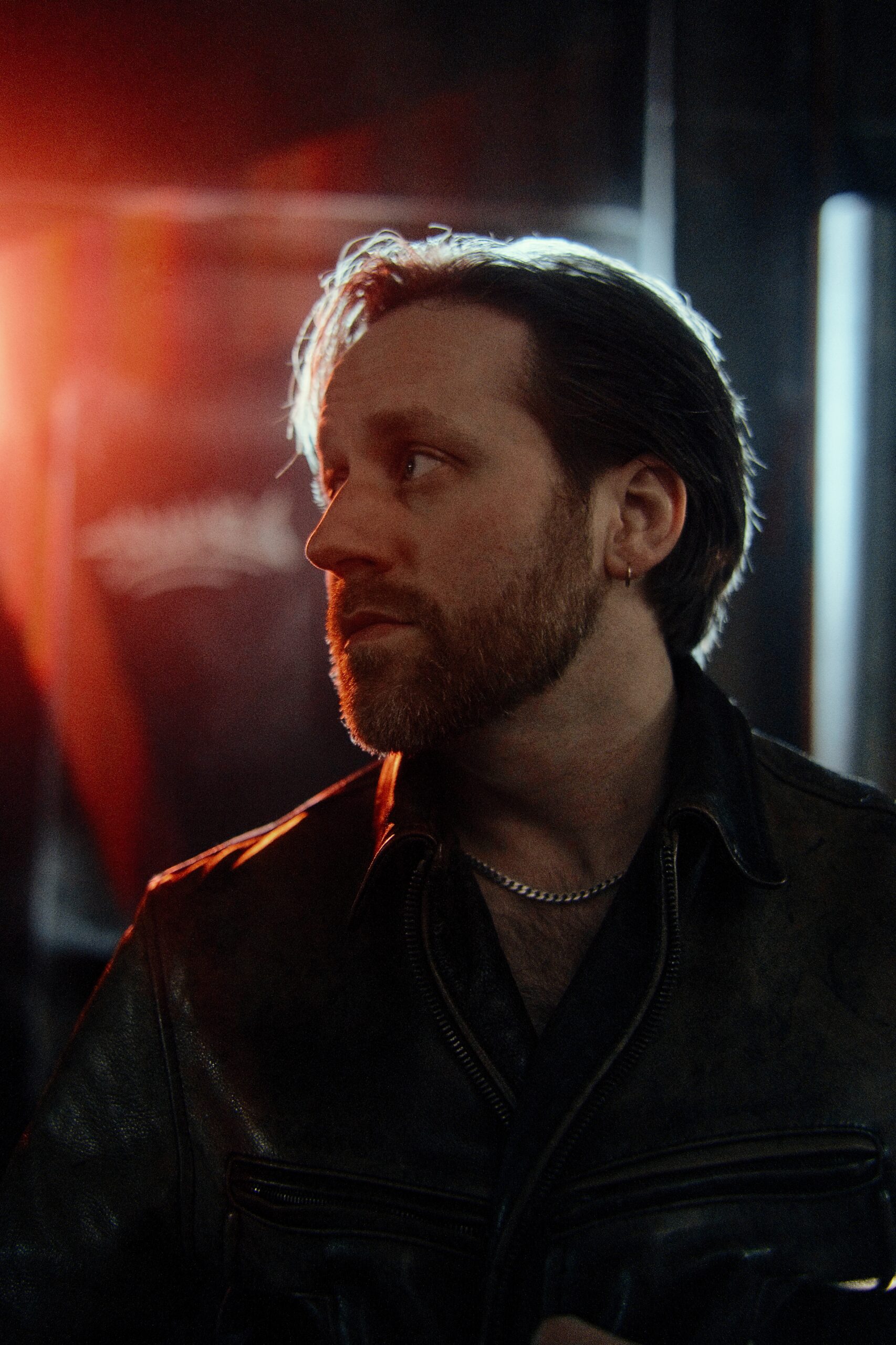 What would you say has been your best moment so far?
I took a massive amount of pride in making my debut solo album and getting it released on vinyl but playing major festivals like Download and Bloodstock was cool when in bands. My favourite moment may have been a post festival night swim on a northern Spain beach sometime ago…That's something I'd like to do again! Creatively this second album will be a high point for me too, one I'm very excited to build on.
How would you describe your sound to somebody unfamiliar with it?
I'd say it's experimental alt rock with a heavy dose of late 70s and 80s Casio-fuelled soundscapes. But then that would likely sound very vague…
What's your dream "I've made it" moment?
Jools Holland would be a peak moment for sure.
We love your new single 'Codename: Softboi', what more can you tell us about it?
The track came about after a housemate explained what a Softboi was to me following a dating horror story. I found it quite funny and the idea stayed with me. Later on I was experimenting with some synths and down tuned a Synclaviar plugin so it sounded like a broken tape (you'll hear it in the verse background)..Somehow that set me off on this NiN vibe path; I wanted the chorus to offer hope so really tried to lift and give some 'hope' to anyone going through a difficult interaction or relationship.
What else do you have planned for the near future?
I'm playing in Edinburgh and Glasgow this June on the 24th and 25th, I'm particularly looking forward to playing a set at Nice n Sleazys. It's all building up following my move from London and 'starting again'. I'll be travelling to Paris to make some interesting movies hopefully releasing throughout the year. I'll also be singing at 229 in London on May 20th in another project for any southerners reading.
And finally, who is your biggest fan right now?
There's some fairly shady individuals cruising around the internet haha. But who knows, certainly many thanks to the new fans I made at Ivory Blacks supporting Aesthetic Perfection recently and since moving North. But I've had some longtime followers I've got to shout out to, especially the old editor of November Hotel Magazine, Rodolphe! The support and enjoyment of any music I make means an awful lot so thank you.