Exciting emerging artist DYLYN had a chat with us about her unique sound, wide range of influences, the past, the future and everything in between.
With a pool of interests an influences ranging as far as Star Trek and Lez Zeppelin, and being child of English and Chinese descent that hails from the outskirts of Tornto, DYLYN was never going to be your ordinary artist. Thankfully, all of these factors have amalgamated to create a unique sound that packs a considerable cutting edge. Infectious and memorable pop hooks collide with a raw, rock and roll cutting edge, providing DYLYN with a sounds that feels visceral and exciting and unmistakably hers.
With such an interesting backstory and a catalogue of huge tunes, we had a chat with DYLYN and found out a little more about one of music's most diverse and interesting characters.
Who TF is DYLYN?
DYLYN is half of my real name Gwendolyn. Half Gwen, Half Dylyn. As I continue digging deeper into the next batch of records, I've realized it is raw truth and the animalistic side of myself. She is free, she is unapologetic, and she is dark magic.
How long have you been making music?
I started singing at 4, performing at 5 and writing my first song when I was 14. It wasn't a very good tune but it was the beginning of journey – all doors lead to these moments. (Good or bad).
Why do you make music?
Music has always been a portal to the soul, healing, and expression. I always go back to listening to songs in my headphones – snapping back to moments in my life where I was hurt, sad, angry, etc. I love the idea of creating these portals for listeners, hoping they connect to the music in their own way and world. Nothing like a record that brings you back to the first time you fell in love or had your heart smashed.
What are your biggest influences?
They seem to change all the time. As for right now, I've definitely pulled from Lana Del Rey's sultry/nostalgic delivery and the way she can set a mood song to song. I always go back to my roots of Rock and Roll, Led Zeppelin drums and Radiohead type synths, Sabbath guitars… The list could go on… 🙂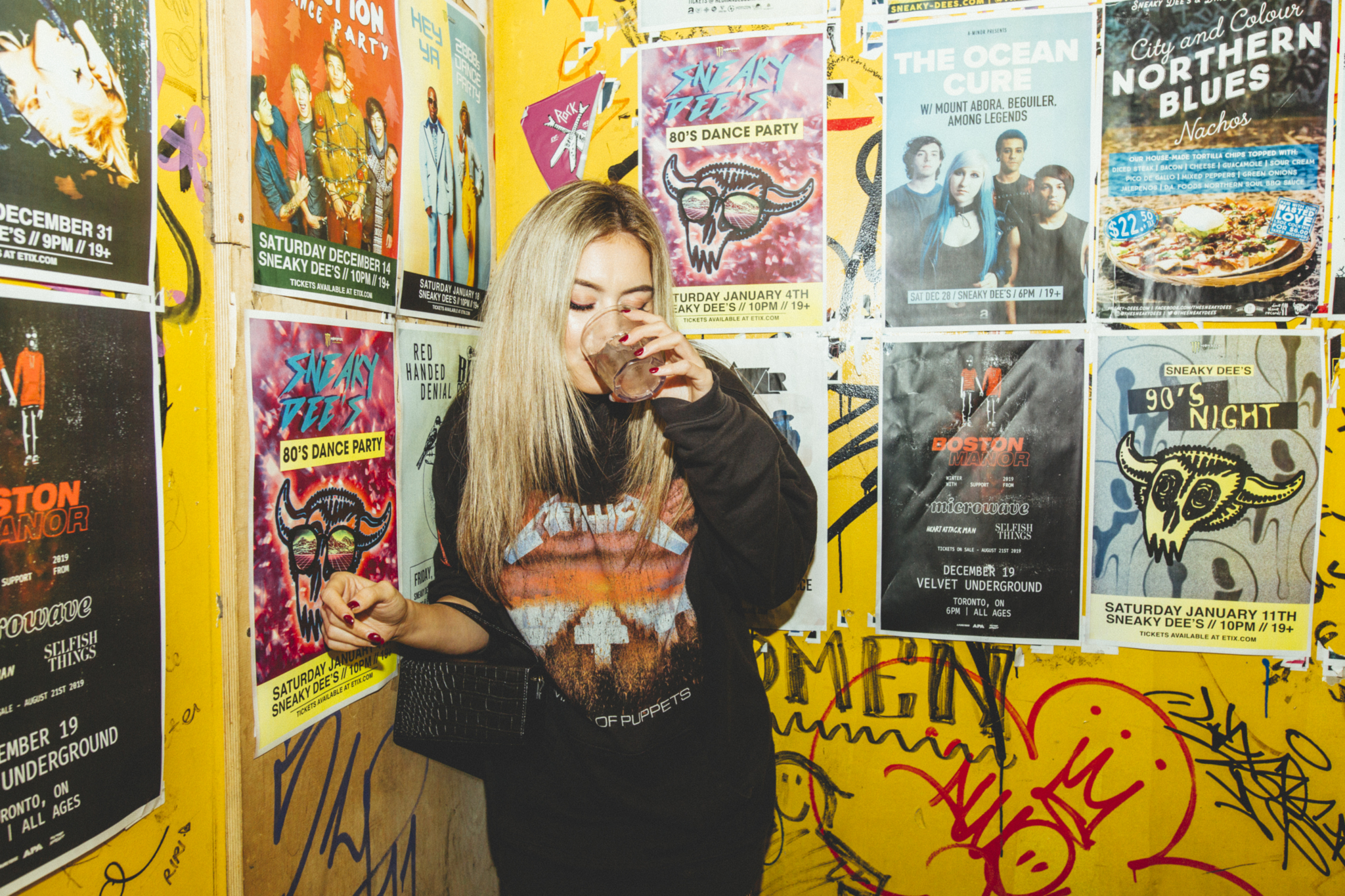 What would you say has been your best moment so far?
I had a very big breakthrough in terms of soundscape in the middle of writing these songs, where it all felt like it clicked. I remember going back home after a writing session not being able to sleep and listening to the rough cut the entire night. It felt like the sky was opening up and I was finally living in my truth as an artist. We often search for our sounds and what feels natural, sometimes it takes a long time – happy to report I fucking found IT!
How would you describe your sound to someone unfamiliar with it?
If Lana Del Rey and early Black Sabbath had a baby. 🙂
What's your dream "I've made it" moment?
Just want to be on the road consistently playing music, singing with people in the crowd, and putting out records. Consistency in the touring and albums, seeing that grow – that's the dream. Never stop creating art.
We love your latest single 'Something to Lose', could you tell us some more about it?
'Something to Lose' is about the fear of blowing up a relationship that is starting to bloom. When things are all going well, is it all going to fall apart? The baggage we carry from our past, we tend to bring the scars and pain to a new romance. This is all written from personal experience, and YES – I did fuck it up, haha!
How do you think your sound has evolved over the last few years?
My sound has evolved in that I'm returning to myself, going back to the roots I so deeply cherish. I grew up listening to Zeppelin, Pink Floyd – it feels so natural to pull from these again. Trusting my gut in what feels right, it's freeing and wild that it took this long – but hey, I found it and continue to evolve.
And finally, who is your biggest fan right now?
I have a few fans that have been along my journey for a long time. They have supported my records from the beginning and I will never forget them. I've also noticed a big GACHA anime community, young girls reaching out for advice and sending constant praise. I try my best to continue these personal connections, it's lovely to see new people discover my music. I hope they snap back to that moment in their life where the song resonates with them on a personal level – that's the goal, that's the magic.
'Something To Lose' is available now