We had a chat with emerging UK indie pop artist ear candy about his exciting journey and defiant new single 'lonely'
Since emerging earlier in 2022 with his debut single 'over you', UK artist Jamie Jordan, better known as ear candy,has wasted no time building an ardent fan base thanks to his affable brand of melodic indie pop. The artist's sound is peppered with relatable lyrics and his uniquely likeable personality and charm, boasting all of the catchy hallmarks of the genre but with his own creative flair and charisma. Each of the artist's four releases to date is packed full of fun moments and have developed an incredibly engaging sonic world for his sound.
The most recent of these releases is his new single 'lonely', a track that is stacked full of modern indie pop appeal, from the artist's impassioned vocals to its show-stealing chorus. The track is an anthem against emotional manipulation and people who just you away just to invite you back in when it suits them. It is a track that suits ear candy's unique and off-kilter style effortlessly, and continues to showcase the creativity and guile of one of our favourite emerging artists. We had a chat with ear candy to find out some more about the artist's journey and his huge sound.
Who TF is ear candy?
ear candy is my solo project full of indie pop enthusiasm and an energetic alternative edge, it's like Dayglow had an inappropriate love child with Panic! At The Disco.
After spending several years writing and performing music of many genres and a pursuit of production, I've landed right here, feeling better than ever.
How long have you been making music?
Although I've been singing since I was 7 I only really started making music about 8 years ago, although that seems like a long time, I feel like I've learned more than I can imagine and there's so much left to learn.
Why do you make music?
In all honesty, it's just because i love it. I've always struggled to keep up and stay consistent with anything in my life. It's always been the only constant and now it's all i ever think about.
What are your biggest influences?
Due to my obsession with early Panic! At The Disco growing up, there will always be hints of that sprinkled throughout. But my main conscious influences come from my love for indie' Rex Orange County, Dayglow, Still Woozy and boy pablo.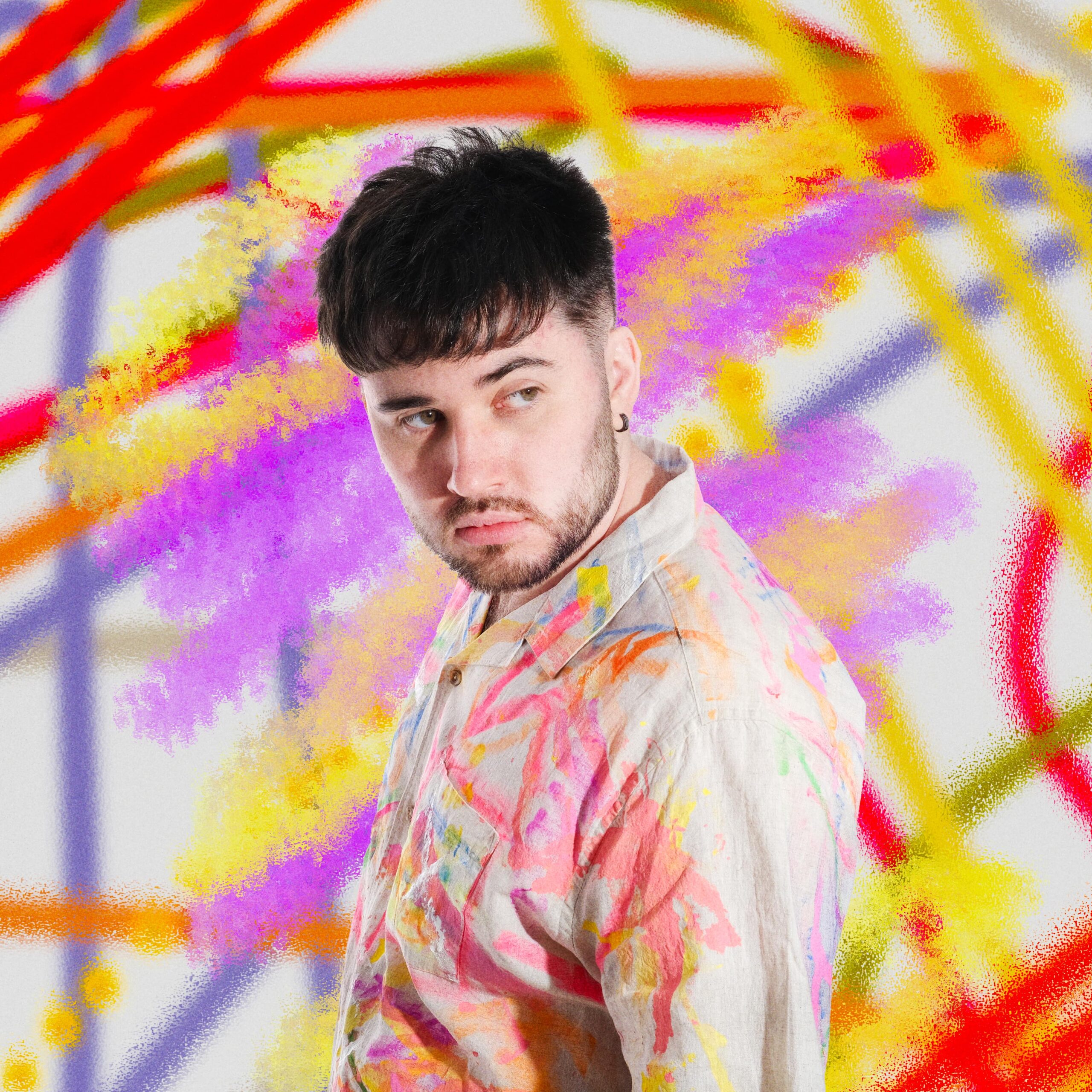 What would you say has been your best moment so far?
Playing Isle of Wight festival 100%. Just being there was awesome enough but getting to step on a stage and give it everything at one of the UK's most iconic festivals was next level.
How would you describe your sound to somebody unfamiliar with it?
Briefly touch upon it early in artist terms but sonically it's like some upbeat indie guitar pop mixed in with some pop/rock energy.
What's your dream "I've made it" moment?
I think to step on stage in a place I've never been before and to hear people singing lyrics back at me, that feeling will be unmatched.
We love your new single 'lonely', what more can you tell us about it?
Said in my best radio voice; "fed up of those late night calls? Fed up of being pushed away only to be called back? Fed up of that emotional manipulation? Then lonely is the anthem for you." it's an energy-filled banger to stick it to those who always try messing with your head.
What else do you have planned for the near future?
Got a huge set of shows coming up soon including a big local headline, music video and lots of other little things for socials to keep us ticking! Also gonna make sure I fulfil my promise of 5 songs this year so I'm ready to go!
And finally, who is your biggest fan right now?
I'm laughing as I'm saying this but honestly, it's me. It took me so long to learn to love what i create but I'm so glad that i am obsessed with the music I'm making because if I'm not then how will anyone else be?