We had a chat with hotly-tipped rising star Eiza Murphy following the release of her stunning fifth single 'LA'.
LA-based Irish artist Eiza Murphy has carved out a name for herself since her 2020 emergence and become a big CLOUT favourite for her thoughtful alternative pop sound and effortlessly engaging vocals.
While still in the formative years of her career, and with only five releases to her name, Eiza has established herself as a unique talent that has that kind of intangible, captivating quality that draws you in to lose yourself within her tracks on multiple occasions. The latest of which is 'LA', a personal new single about her sisters transition to moving there, the track continues to artist's trend of writing effortlessly personable tracks that highlight her writing prowess and engrossing personality. We had a chat with the artist following this release, and found out some more about her journey and what else she has planned for the future.
Who TF is Eiza Murphy?
I'm a 5.1 ft, little Irish person living in LA. I'm an overly sarcastic and overly sensitive vegan who still has a baby tooth.
I grew up in Cork, Ireland and I've kind of been nomadic since turning 15 – going from New York, back to
Ireland, to London, back to Ireland, and now L.A..
I'm the middle child (which I think is a personality in itself) and I'm reallyyy close with my family. My sister, Lenii, and I live together at the moment.
How long have you been making music?
I started writing songs when I was about 7 (not good ones obviously). My mom brought me to violin classes when I was four, which I hated at the time but I think that's what led to singing and songwriting. Then, when I was fifteen, I moved in with my aunt in New York to go to a music production school called Dubspot to learn how to produce the songs I was writing. So I've been playing/making music for as long as I can remember.
Why do you make music?
I think I make music because it's an escape and also because it's fun. Instead of watching TV after doing my homework, I used to run to the piano to write. I probably do it for the same reasons why some people play video games or some people play sports.
What are your biggest influences?
My influences change by the day but I've always loved writers like Lana Del Rey, FINNEAS, JP Saxe, and Jessie Reyez. They all write with storytelling style lyrics which I love.
I did work experience with a cinematographer while I was at school and I think that had a big influence on my writing also because I started picturing the visuals while writing which then changed the way I write.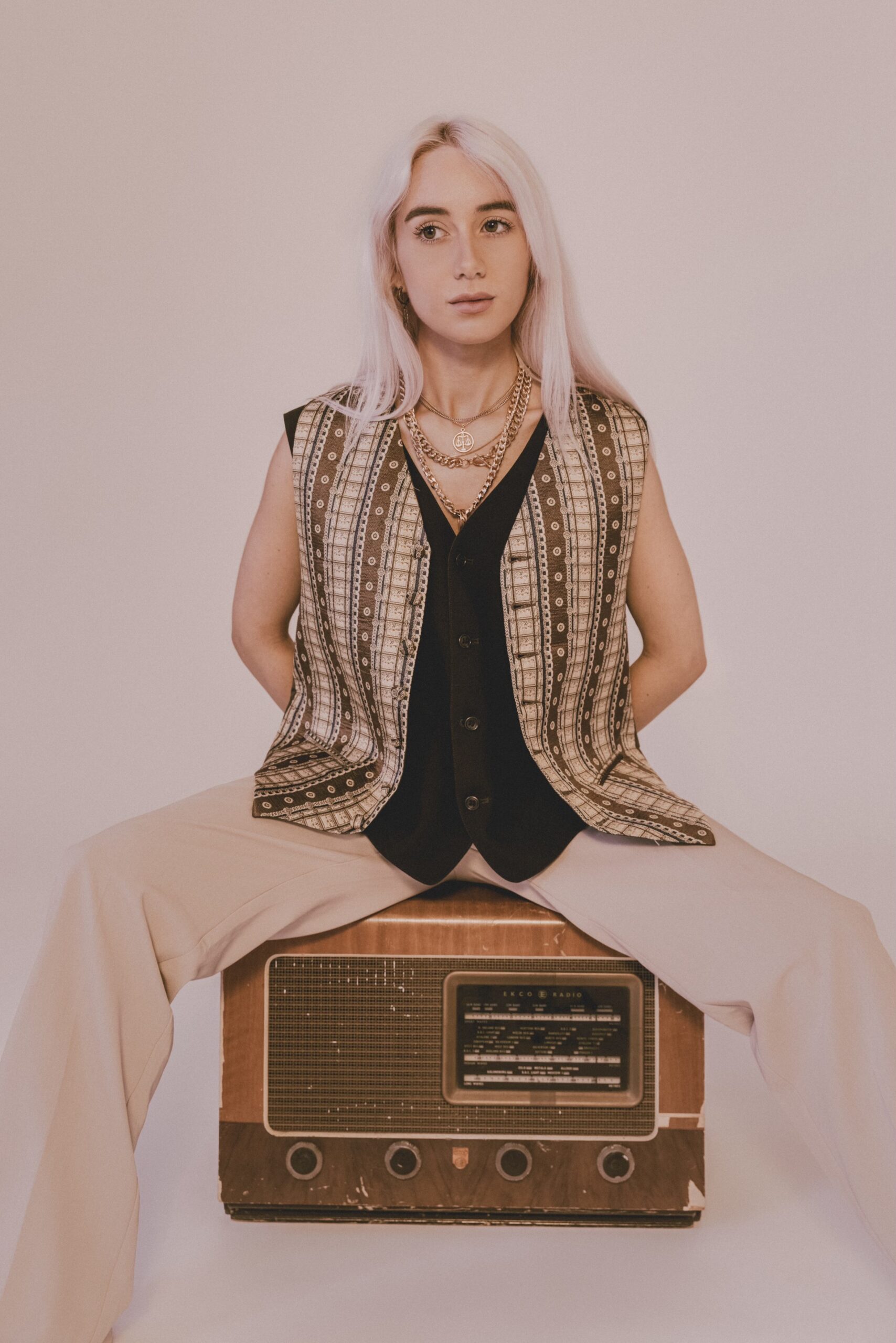 What would you say has been your best moment so far?
I think my best moment so far was performing in the Caribbean. I had never been there before and it was so cool to be there because of music. One of my best friends, Aisling Donnelly, came with me. She's an amazing piano player and we were flown over together to perform in St. Lucia and Antigua.
How would you describe your sound to somebody unfamiliar with it?
I always say 'left of pop' or 'alt pop'. Most of my songs are minimalistic and some of them fall into the 'singer/songwriter' category also.
What's your dream "I've made it" moment?
Performing live shows/touring would be really cool. I haven't performed my released music yet because I started releasing during the pandemic so I'm really excited to get back into performing live – but on a bigger scale, touring would be a dream.
We love your new single 'LA', what more can you tell us about it?
I wrote 'LA' about my sister when she first moved. She was by herself, finding her feet, and called me nearly every day in tears. I had never been to LA before but I wrote the song about the stereotypes surrounding the place (or at least how I imagined it) and as if I was talking to her. So, I think the emotions in this song are second-hand feelings but for some reason, I felt them really deeply – probably just out of sadness/sympathy for my sister.
It's also about having exactly what you thought you wanted, but not being able to appreciate it. I think on some level, everyone can relate to that whether you've been to LA or not.
What else do you have planned for the near future?
I have a few more singles coming out over the next few months and then my debut EP towards the end of the year which I'm really excited about.
And finally, who is your biggest fan right now?
A girl called Mila in Santiago, Chile. We've never met but she's the sweetest person and always the first/quickest person to share everything. She set up an Instagram account especially for that which was so
cute.