Having spent the last six years as a touring member of Foster The People, Phil Danyew​ has since formed Elephant Castle and is emphatically finding his own feet in the spotlight
Since leaving behind his duties as a touring member of Forster The People, Phil Danyew has wasted no time charging into the spotlight on his own, and is doing a phenomenal job. It isn't very often that a project can boast singles as accomplished and complete as 'I'm a Loser' and 'Cool To Be Unhappy' so early on in its life, but that is exactly what Phil and Elephant Castle have done.
The tracks have a captivating and memorable sound that feel both intrinsically linked but tonally worlds apart. Although we are only two tracks in, it feels like there is a distinctive Elephant Caslte sound and DNA that is entrenched within these singles. With an impossibly encouraging start and more eclectic and stadium-ready singles surely in the pipeline, we caught up with Phil Danyew to find out some more about the artist, the path taken to get here, and their unmissable sound.
Who TF are Elephant Castle?
Elephant Castle is a retro-inspired indie rock project from Los Angeles-based singer and multi-instrumentalist Phil Danyew.
How long have you been making music?
I started playing drums at 9 years old. But I think the beginning of things was really when I stole my dad's tape recorder to record horrible demos of songs I was writing around 11 years old.
Why do you make music?
Other than feeling meaningless when I'm not making music, I make music because it brings me joy. The songwriting process is one of the most exciting and sacred processes to me — one that always leaves me hungry to get into the studio the next morning to do it again. It's so cool to me because it feels less like crafting songs and more like receiving songs. It's a pretty meditative process and a connection to something much greater than I can explain.
What are your biggest influences?
Oldies… when oldies were 50s and 60s music. There were so many incredible songs written in the 60s. And there is magic in the recordings of that era – analogue gear, tape machines (and tape saturation), no editing the life and humanness out of the music, no auto tune etc. Musicians and singers had to actually perform and not hide behind insane production. It was imperfect and beautiful — very human and something that is deeply influential to me.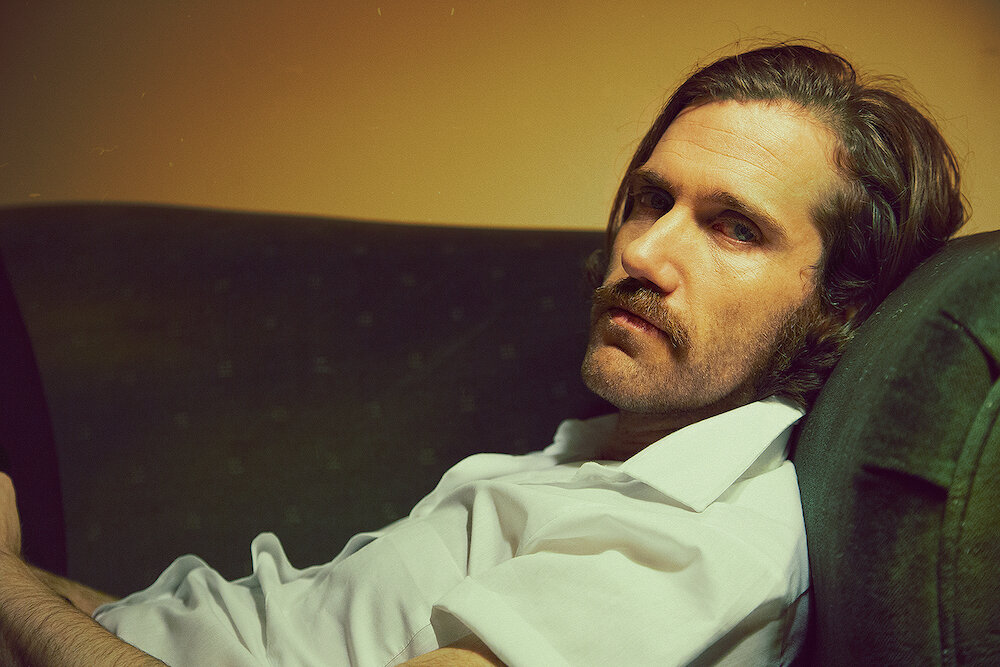 What would you say has been your best moment so far?
I spent the last 6 years touring with the band Foster The People. I recently left to pursue Elephant Castle. Playing Glastonbury with FTP was a pretty transcendental moment. Looking at over 100,000 people all dancing to the music you're playing is quite an experience.
How would you describe your sound to someone unfamiliar with it?
I'd describe Elephant Castle as retro-inspired indie rock with some psychedelic elements.
What's your dream "I've made it" moment?
Headlining a major festival or maybe—most definitely—being on the cover of Rolling Stone would feel like an "I've made it" moment.
You have a rather unique way of crafting your sound, could you talk us through it?
I try to mimic the limitations that musicians had in the 60's. Today we have incredible technology and the ability to over edit and make things sound too perfect. I try to avoid that at every step by using tape and tubes as much as possible. I don't over edit. I just sing it or play it until I get it right. That can be challenging at times but it is also very growing and feels much better than trying to edit your way to a great performance. Even if you don't hear the edit, you lose some heart and magic because you lose some humanness.
We love your latest single 'I'm a Loser', could you tell us some more about it?
"I'm a Loser" is a sarcastic anthem for the underdog. Sometimes we have people in our lives that try to keep us down or hold us back. Sometimes we're that person to ourselves. It's about accepting who you are and brushing off anything or anyone (including that often-brutal voice inside your head) that holds you back. We are all capable of amazing things. We just have to keep working at it and keep pushing ourselves to be better.
And finally, who is your biggest fan right now?
My mom.