We had a chat with the rapidly-rising Ella Lockert as she continues to establish her effortlessly captivating alt-pop sound
At just 17 years old, Ella Lockert is an artist who already has an impressive collection of tracks to her name and an immersive, polished alt-pop sound that feels as cutting edge and memorable as it does relatable. Tracks like 'Blacklisted' and 'Excuses' have put the artist on the map as one of the most exciting things in contemporary music, and it really seems like Ella is just getting started.
The latest addition to her arsenal of tracks is the personality-filled and effortlessly fun 'Fake a Smile'. Despite its difficult narrative about a cheater and the resulting broken relationship, the effortless flair of the artist and her creative charm makes for an experience that feels more like a pick me up than a track dwelling on the past. Lathered in distorted bass, melodic hooks, and the Norwegian artist's infectious personality, 'Fake a Smile' is just the latest example of the extraordinary talent that the artist has, and we had a chat with Ella to find out some more about the artist, the track and what plans she has for the future.
Who TF is Ella Lockert?
She's really cool and I would definitely recommend you go listen to her music 😉 I'm a 17 I would say I live for writing, playing and releasing music. Writing is my safe space and playing live at its best just makes me feel that life is so beautiful. I love being creative and finding new ways to really connect with people. Being able to make the audience feel, recognize and share my life experiences through my music is absolutely amazing.
How long have you been making music?
I've been surrounded by music since the day I was born. Musical kindergarten, music theatre performances and so on. I joined The National Opera Choir for children when I was 7. I made it to Norway's Eurovision for kids when I was 12, and I would say that's when I decided to make music a career. I joined a duo where we released 12 singles, got to tour Norway and have lots of concerts. Then I started my own label and  working on my solo material.
Why do you make music?
Why wouldn't I? I mean it's my all and everything.  I've always loved performing and creating my own work of art. The way it makes me feel, the way I get to express my feelings and sharing it with the world just doesn't compare with anything else.
What are your biggest influences?
I would definitely say I'm a really emotional person and with that both pros and cons follow. I write about everything, it's my way of processing and reflecting. As for the age I'm in, my friends, love, heartbreaks, tons of different feelings all the time, really inspire me to write. Writing about stuff that most humans can relate to, at one time or another. Musical wise I'd say perhaps Tate Mcrae and Norwegian Astrid S. Astrid has a way of expressing feelings that I really relate to.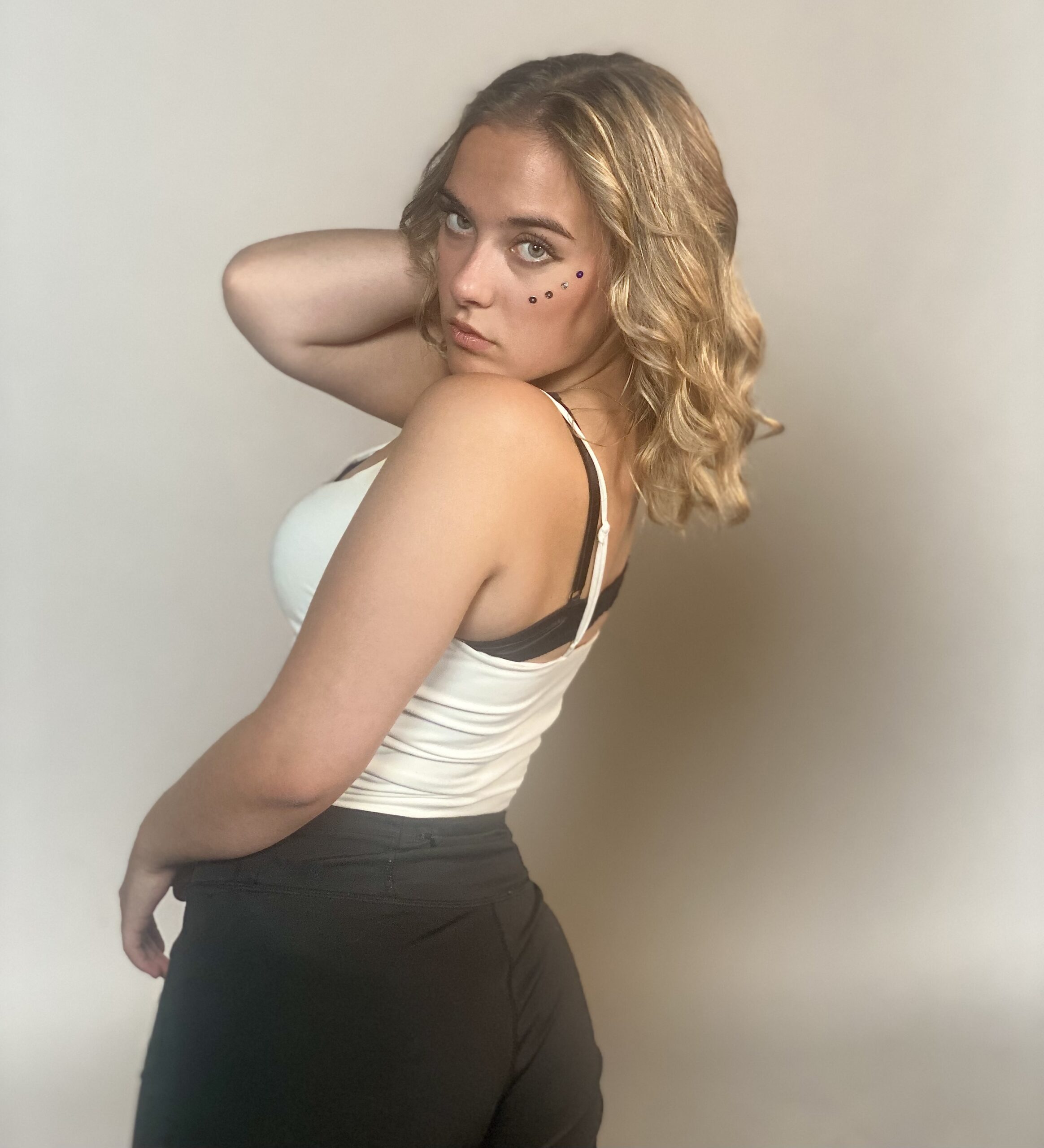 What would you say has been your best moment so far?
It's very hard to pick one, as I've experienced quite a few lately. But I really, really loved my last gig. I played at the premier of a national tv series named VGS. I auditioned and got a part in it, and at the premiere I got to play in front of some of my greatest, local idols. The confidence boost I got… and the cheer from the crowd, it's a moment I'll cherish forever.
It made me really believe that you can do anything as long as you want it enough.
How would you describe your sound to somebody unfamiliar with it?
That's a tough one. Some might say Scandinavian… electropop, indie pop. Some kind of pop, for sure. I love a catchy tune. My voice is light, soft, some say warm. You can make up your own mind.
What's your dream "I've made it" moment?
Again, so hard to pick and choose! But I would love to have my own tour and meet all my beloved fans! Just me and them singing along to my songs and having a good time! Creating an atmosphere like that would be a dream come through.
We love your new single 'Fake a Smile', what more can you tell us about it?
This is a story that I know people can relate to. Some of us are optimists and when we walk into that emotional brick wall, we try to hide the hurt we feel. I've been saying dont't get sad, get mad…but the most important thing is to let those feelings out. And not let them get the better of you.
What else do you have planned for the near future?
Shooting a music video next weekend. Studying like mad to get through all the tests before Christmas. Other than that I've been focusing on writing new material. I'm planning next year and hopefully to release a banging second EP!
And finally, who is your biggest fan right now?
I have some amazing fans that have followed me since I was 12, and I just appreciate them so much. But my all time biggest supporter and fan…is my mom.