We had a chat with Hope Whitelock about her charming, self-deprecating style and excellent new single 'Kafkaesque'.
Sometimes artists will rely on bells and whistles, huge production value and larger than life arrangements and bombast to capture your attention, but others are capable of doing it in more thoughtful and nuanced ways. Hope Whitelock is one of these artists, who's self-deprecating brand of what she describes as "mediocre sad girl music" feels as lasting and memorable as the most ostentatious symphonies or seven minute guitar solos.
It is the rawness and honesty of Hope's sound that leaves such an impression, as she writes in a way that almost makes you feel as if you're sat right across from her as she spills out her thoughts and feelings at your feet. Her initial releases 'Stoned' and the brand new 'Kafkaesque' sit uneasily somewhere between being earnestly rousing and acutely self-aware, taking on a tone and charisma that feels entirely her own, worthy of he loftiest of praise and acclaim. We figured that this would be the perfect time to find out some more about Hope and her distinctive style, and what else she has planned for the near future besides studying for her PhD.
Who TF is Hope Whitelock?
Hope is a burned out, messed up, shell of a grad student who sometimes makes music, and was given an internet connection for some reason.
How long have you been making music?
Pretty much my whole life. I was a child actor, did the whole musical theater thing, which made me absolutely HATE making music, and its been a long road back from that. In college I got myself the shittiest guitar known to man, and started learning how to play, and that got me back into writing and singing and wanting to make music again.
Why do you make music?
Fun and fashion.
What are your biggest influences?
Julien Baker, Frightened Rabbit, Taylor Swift (of course). Honestly, I'm 100% a follower, my personality is entirely stolen from my friends.  A lot of my biggest influences are just what the people around me are listening to. Right now, one of my roommates is a Jazz musician who loves punk music, a funk/soul artist, and a man who has the music tastes of a 14-year-old white girl. That's been what I've been listening to for the last ~5 years.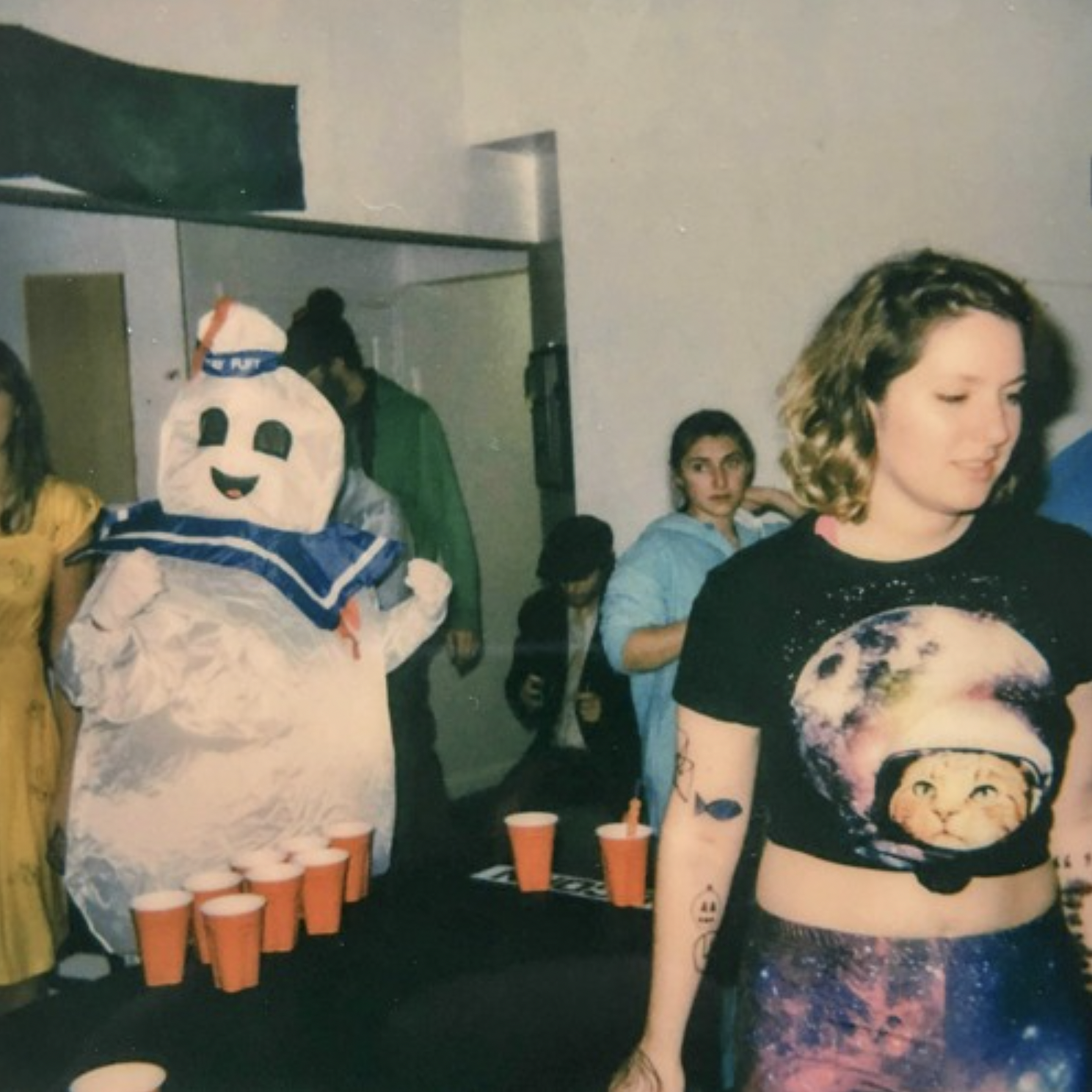 What would you say has been your best moment so far?
Oh no, we're supposed to have good moments?
That was a joke, mostly. My best moments have honestly been just jamming with my roommates in our basement. We always end up goofing off and writing love songs to our cat (Mr. Buddy), or odes to Totino's pizza rolls, or cautionary ballads about scissoring in jorts. It's the most fun I've ever had and I get to do it all the time.
How would you describe your sound to somebody unfamiliar with it?
Extremely mediocre sad girl music with happy keyboard.
What's your dream "I've made it" moment?
I'm still trying to figure out whether or not I want to 'make it'. Mostly I just want to keep making music and play live some. I've really been embracing mediocrity lately, and I think that's what I'm destined for.
We love your new single 'Kafkaesque', what more can you tell us about it?
I wrote this song in my head in the back of my boyfriend's aunt's car while we were driving back to Prague. We had spent the weekend with his family, and it was my first time ever travelling abroad, and everyone was being so, so nice to me, and I was completely miserable and wanted to go home. I was just sitting there in the car, unabel to speak a word of Czech, jsut thinking "what is wrong with me". The name cam e a few days later when we visited the Golden Alley in Prague castle. I'm a huge literary nerd, so I was so excited to s Franz Kafka's house, and when we got there, it had been turned into like the shittiest bookstore I've ever been in and crushed my soul a little bit, and it felt right.  When I got back to the states, I then learned that nobody knows what Kafkaesque means and I've been having to explain it ever since. I guess it was just me who went through a Kafka phase as a teenager. Seriously, though, that man's dairies are BLEAK. even depressed-selfish-14-year-old me read them and was like "wow, this man's life is tragic".
What else do you have planned for the near future?
I've got at least another single, and then an EP tentatively titled 'hopeless' because I'm full of myself. Mostly, though, things are a bit slow because I need to prepared for my comprehensive exams for my PhD.
And finally, who is your biggest fan right now?
My biggest fan is my roommates friend from undergrad. He came to visit (and I met him for the first time) in early August, right after I got back from my trip to Europe. The very first day I met him was when we were workshopping Kafkaesque, and he actually made the very first recording of it. He's been super supportive ever since, and now we exclusively talk through cat videos on instagram. It's great!