We had a chat with UK climate change activists and singer-songwriters ISYLA following the release of their sophomore album Of Blood and Star.
Cross-generational duo Lizzie Freeborn and Amy Woodburn are better known as ISYLA (pronounced iz-eye-la), an outfit looking to raise the profile of the current climate crisis through their dynamic harmonies and ethereal, cinematic arrangements. Since ISYLA's inception in 2020, the duo have been honing the unique flavour of their sound, and their sophomore new album Of Blood and Star seems to be the most fully realised showcase of their talents to date, following its Earth Day release last month.
The album is centered around ideas of connection, whether that is the connection that we have to the earth or the one that we have to each other. Throughout their activism and their sounds, the duo already make for a compelling and engaging presence, and that only looks likely to improve further as they continue to develop their sound and explore new sonic territory. It is an exciting time to be a fan of ISYLA, and we figured that we would find out a little bit more about the emerging outfit and their mission.
Who TF are ISYLA?
We are a Cornish songwriting duo working to raise awareness of the climate crisis and deepen listeners' connection with earth through song! We are a little usually across two generations: Lizzie 21 and Amy 43. We met through climate action. Now our music is our action.
How long have you been making music?
Over two years. We joined forces right before COVID. It's been quite a journey. We had recorded two albums before we had ever performed a live set. Before, in fact, we had ever hugged each other due to social distancing rules. So a pretty strange beginning!
Why do you make music?
So many reasons where to begin. Music brings people together and connects us all to something deeper than just ourselves. It's a way to tell a story and share emotion that plays to our strengths and talents. I guess our drive is a little different than for some others as we have such a particular goal in mind: to connect listeners with environmental issues and the emotions surrounding this topic. Making music is also extremely therapeutic for us. Climate change is scary but raising our voices feels useful and powerful. And of course the easiest answer is, because it sets us on fire; we love singing and songwriting!
What are your biggest influences?
We actually love quite a diversity of music between us. From Aurora, Celtic woman and London Grammar to Billie Eilish, Radiohead and Chvches. Music that sweeps us away or makes us want to move is definitely a common denominator.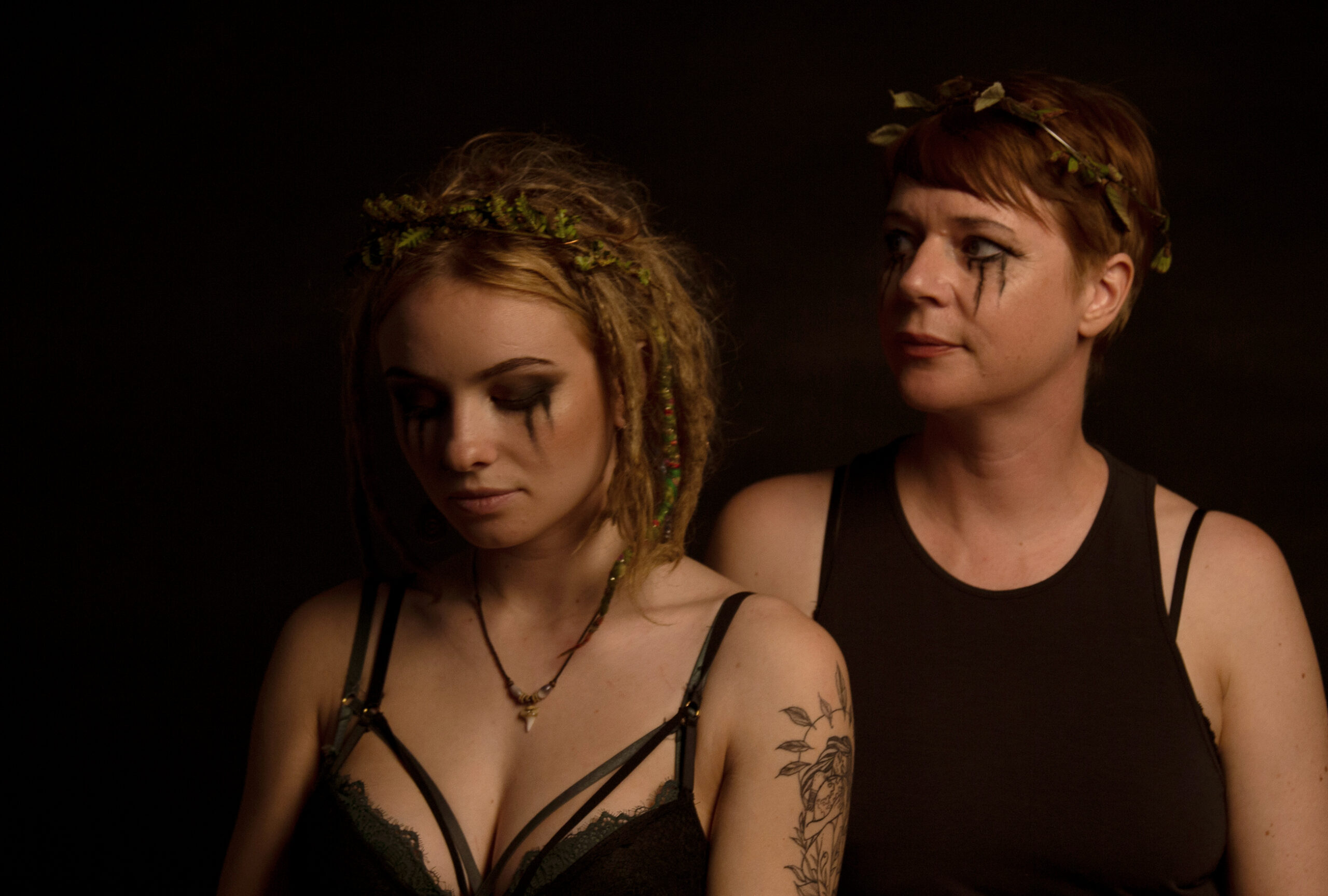 What would you say has been your best moment so far?
Hard to pick between running round a castle in big dresses to film our music video for Sapphire and our first gig with our dreamy new guitarist.
How would you describe your sound to somebody unfamiliar with it?
We love to combine ethereal, cinematic melody layers and chord progressions with sturdy songwriting and sultry grooves. I think there's a real range of styles in the songwriting. This album has a rootsy feel with a synth edge due to the fantastic players who were involved. But our sound is evolving with each project as we get closer and closer to realising the Lizzie Amy sweet spot.
What's your dream "I've made it" moment?
In one sense we have already got what we want. We are just establishing ourselves as a live act. Our first gig with our new band we found that comfortable but exhilarating 'closed eyes singing' headspace with an attentive audience. What more could a performer want but to give and feel received! However, since our goal is to spread a message, we do also need to go big! So we would not kick a stadium 'Hello [insert large city here]' out of bed!
We love your album Of Blood and Star, what more can you tell us about it?
It's full of hooky, layered songs. Some quite groovy and chill, some more dramatic and transporting. The songwriting doesn't sit still for long, so expect ten songs that take you on a journey!
What else do you have planned for the near future?
Gigs! We have some local gigs and festivals lined up as well as a very exciting date in August to play again at the Bedford in Balham, London. We are also already writing new material. It's such a big part of why we love what we do, we can't take a break from the writing for long before we get itchy fingers and brains.
And finally, who is your biggest fan right now?
Well assuming that Lizzie's Dad, and Amy's postman don't count, environmental activist Robert Remayne Hosking has been really supportive of our music. Always great to feel like we are connecting with others fighting the same fight.