We had a chat with UK alt-pop singer-songwriter Jazz Mino following the release of her stunning new EP Someone Else To Talk To
Jazz Mino is a name that is becoming increasingly prevalent in emerging UK pop, the prolific singer-songwriter has an output that feels virtually unmatched, and looks set to ascend to further heights following the release of her new EP Someone Else To Talk To.
The four tracks have been gradually released over the year, and come together to create one of the most accomplished and fully realised summations of Jazz's cutting edge sound. From the razor sharp pop bop 'Sorry Ur Bored' to its melancholy and slow burning title track, there is something for all fans of pop on the release, and we had a chat with the exciting talent to find out some more about the EP and the exciting artist behind it.
Who TF is Jazz Mino? 
Hey, my name is Jazz and I'm an alt-pop singer-songwriter living in Dorset

How long have you been making music?
I've been making music since I was little, and started out playing violin. I've developed myself quite a bit since then haha, and I've been releasing music for about 3 years now
Why do you make music?
Because it's the thing that makes me the happiest in the world 🙂
What are your biggest influences?
In terms of my songs, all my influences come from my life experiences, or of those close to me. In terms of artists, for general vibe I'll pick Freddie Mercury every time haha, but lately I've been super inspired musically by old pop punk like Blink. I'm also really into
A R I Z O N A, Tove Lo, Astrid S, and LANY at the moment.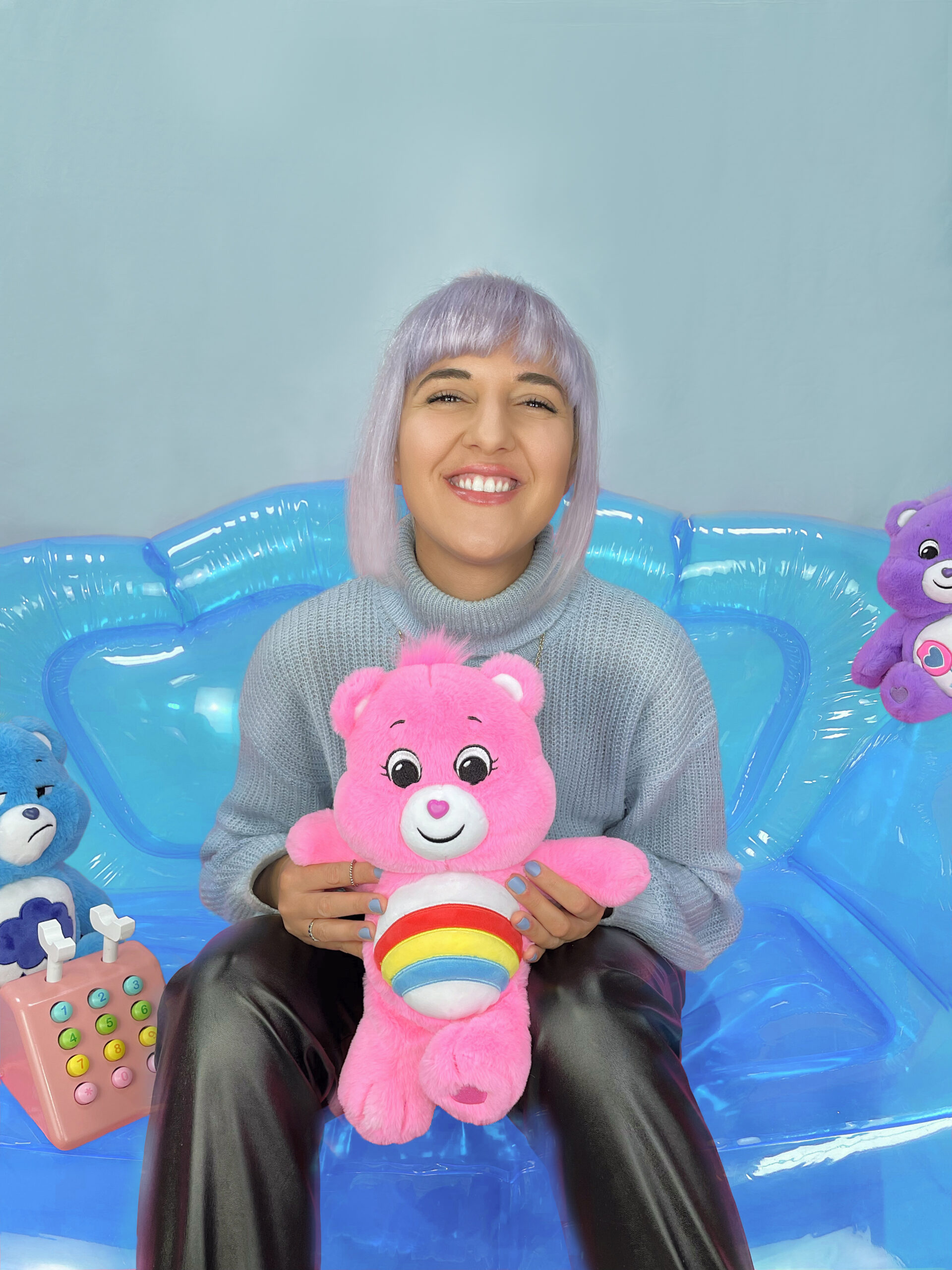 What would you say has been your best moment so far?
I have a few, but the most recent is playing my first ever headline show at The Water Rats in London. It was a couple weeks back, to celebrate the release of my new EP. It was an absolutely brilliant night and my first gig since lockdown 🙂 I just can't get over that people knew all the words to my songs and sang them with me. 🥺 Such a special night
How would you describe your sound to somebody unfamiliar with it?
I'd just tell them to go listen if they're curious 😅🙈
What's your dream "I've made it" moment?
I think it will be selling out a uk tour. As it stands I've never toured so that would be a huge deal for me.
We love your new EP 'Someone Else To Talk To', what more can you tell us about it?
Thank you! During the time I was working on my EP, I'd written a whole bunch of songs about everything going on during that time. But these four songs really stood out as pivotal moments in my growth. They're all about finding somebody to talk to in very different ways. After I broke up with my ex, I couldn't imagine finding somebody new and putting my trust into somebody else. 'Shy' is about finding that very special human, but knowing how precious the friendship was, so being scared to say how I really felt. 'Fragile' is about changing my negative inner dialogue, to a more kind and loving one. Then, I just had to put 'Sorry Ur Bored' and 'SETTT' next to each other, because they're about the same person. It just shows how much having space and time can change your perception of things.
What else do you have planned for the near future?
Right now I'm focusing writing, producing and just really enjoying that process. I'm taking each day as it comes, gravitating to wards what makes me happy.. and we'll see where that takes me!
And finally, who is your biggest fan right now?
ME. I know that's a strange answer haha, but I've come such a long way. I'm finally at a place where I'm in love with my creative process and the music I make. I used to care SO MUCH what other people thought of me/my music, I valued it way more than my own opinion. So it's been a huge journey in terms of that, so I gotta celebrate it 🙂