Following the release of her stunning and atmospheric sophomore EP ANATOMY, we had a chat with Knoxville pop bop machine Jorden Albright
With a thoroughly unique bedroom pop sound that feels both distinctively quirky yet effortlessly warm and accessible, Jorden Albright has captured a style that feels entirely her own, highlighting the one of a kind charisma and appeal that the artist has through her self-produced, written and performed work.
This is never more apparent than on the artist's dreamy sophomore EP ANATOMY, a collection of tracks that show off the Knoxville artist's lush soundscapes and thoughtful, wistful vocals and lyrics. The EP has this floaty, almost other-worldly quality to it that shines through on tracks like 'melatonin' and 'EKG', showcasing a special, immersive talent who is firmly in her own lane. We loved and admired this EP, the audaciousness of the artist's unique style and how well it all paid off, and had a chat with Jorden to find out some more about her and how her sound came together.
Who TF is Jorden Albright?
I like to call myself a bedroom bopstar. There was a long time that I shied away from calling my sound "pop," but I knew I was consistently making bops, so it felt right. Now, you might also call me the popstar in residence of Knoxville, Tennessee.
How long have you been making music?
Music and I go way back— I've got VHS clips of me writing songs with my dad before I was 3 feet tall. It was always a fun little pastime to sing and write lyrics. I would say I started looking at songwriting through the lens that I do today when I was around 16, so I guess we're going on a decade here. Crazy.
Why do you make music?
It sounds corny in a way, but I don't think I could avoid it if I tried. Where would all my mind melodies and teen angst have gone otherwise? Writing songs really became cathartic for me during those high school years— when I was first learning how to deal with relationships, existential dread, all of that. Now, I think I mainly make music because I love the process. It's hard work to see a song from start to finish, but it always feels so worth it.
What are your biggest influences?
This is always such a hard question for me because I feel like every song I produce has a different set of influences. I take inspiration from so many random places and blend it all together. Blown out pop from 2010, Jhené Aiko-esque R&B, lo-fi hip-hop beats, indie rock ballads, all of it. If we're talking origin story, I think Miley Cyrus in her Hannah Montana era was my first idol. She truly kicked this whole thing off for me.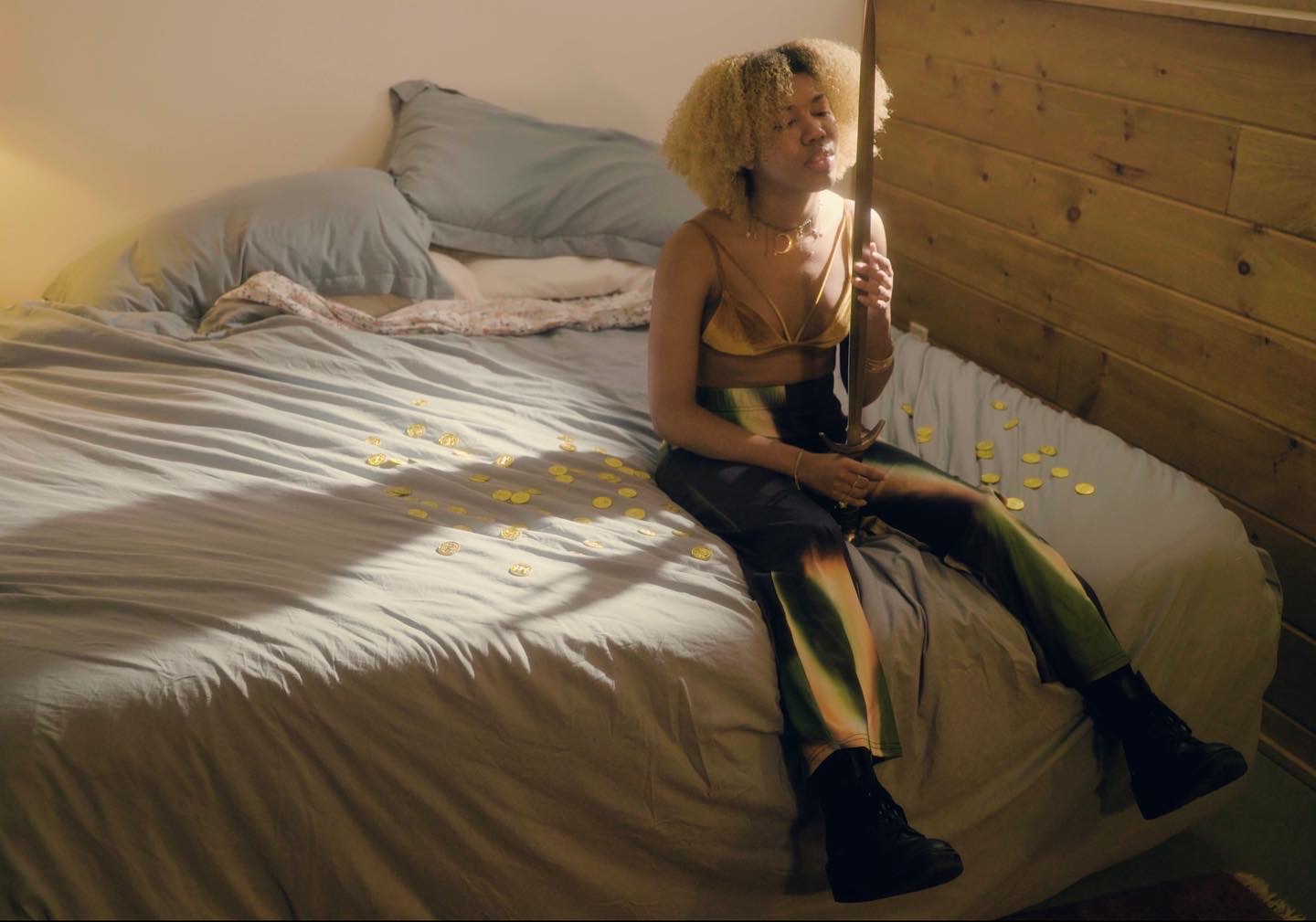 What would you say has been your best moment so far?
It's been a series of moments, I think— I just love that I get to do shows now. I put out the EP and I've been getting tapped for gigs regularly since then. As a fundamentally online girlie, it's been so new and so fun to share my music with people live.
How would you describe your sound to somebody unfamiliar with it?
I think it's mad dreamy. The style may change depending on the song, but I think the technicolor vibe is consistent. We love a good sub-bass and bright synth orchestra. My music is all about layers, both instrument and vocal. It's meant to be listened to with headphones so that each ear gets its own experience.
What's your dream "I've made it" moment?
Let's go to the Grammys honestly. Better yet, the BET Awards… Just manifesting my award show circuit in general. It's possible that I'll do one red carpet and be completely over it. We'll see.
We love your new EP ANATOMY, what more can you tell us about it?
It kind of came together on accident at first. I started with Bones, Wisdom Teeth, and Melatonin as sort of throwaway tracks back in 2019 and noticed the relationship between the titles. I knew it would make sense and be fun to build on that theme of the body. Those three original songs were always good to me, but just didn't feel right to release individually. The EP didn't come into its full form with EKG, Lobotomy, and Rigor Mortis until three years later. I kind of just took my time with it and knew it would come together when it was ready.
What else do you have planned for the near future?
Tour! Tour! Tour! It's very much just an idea right now, but I've been making a lot of music friends around the southeast and the country in general. It's definitely in the cards to play more out of town shows this year. Hopefully Knoxville won't miss me too much while I'm away.
And finally, who is your biggest fan right now?
Man, it's gotta be me. I'm my own top Spotify artist and my own hype team. I'm endlessly grateful for the love I get from my community, but at the end of the day, I'm doing all of this for me.