We had a chat with lauded indie pop upstart Josephine about her distinctive sound and heartfelt single 'Letting You Down'
With just a handful of releases to her name, emerging US alt-pop artist and producer Josephine is wasting no time establishing herself as an artist with a distinctive and fun sound. Tracks like 'Serenity' and 'Perfect' have done a great job of establishing exactly what the artist is about and why you should be paying close attention to her rise.
Another great track from the artist is the single 'Letting You Down', a heartfelt and thoughtful release that showcases the artist's flair for emotional, forthright storytelling. There is a really laid-back, indie pop feel that gives the track a truly alluring and carefree edge despite its melancholy subject matter, with the artist continuing to demonstrate her range and prowess as an artist. We had a chat with Josephine and found out some more about the track and the hotly-tipped artist.
Who TF is Josephine?
I've had many identities over my short lifetime so far. Amy Jo from Idaho, AJ the tech bro, DJ Josie. Josephine is the next iteration of me: a burgeoning drummer, a gardener, an ableton apprentice, a surfer, a rockstar, and an earnest citizen of this spaceship earth.
How long have you been making music?
I was really into making up songs on the accordion when I was 3. Then I took up the classic, Piano. Juilliard dreams ensued, I started composing my own sonatas…until high school came around and I pretty much quit everything musical. I was caught up in romance, in social dynamics, and in my limited ideas on how to save the planet. I re-discovered songwriting with my little travel-sized guitar at the end of college and fully dove in when I moved to Pittsburgh after graduation.
Why do you make music?
Making music is my way of saying what can't be said in words alone, touching what can't be felt. It's my love language for the people closest to me in my life – the people I dedicate my songs to. Making music also brings me the most joy of pretty much any other activity besides surfing (on a good wave day).
What are your biggest influences?
My mother, Helen Hudson, for the depth of her lyrics and ability to wow a crowd.  Fellow female producer icons such as The Japanese House, Angèle, Remi Wolf, and Maddie Jay. Frank Ocean. James Blake. The Marías. My band mates, collaborators, and the best musicians I know – Pink Skies and Max Shashoua.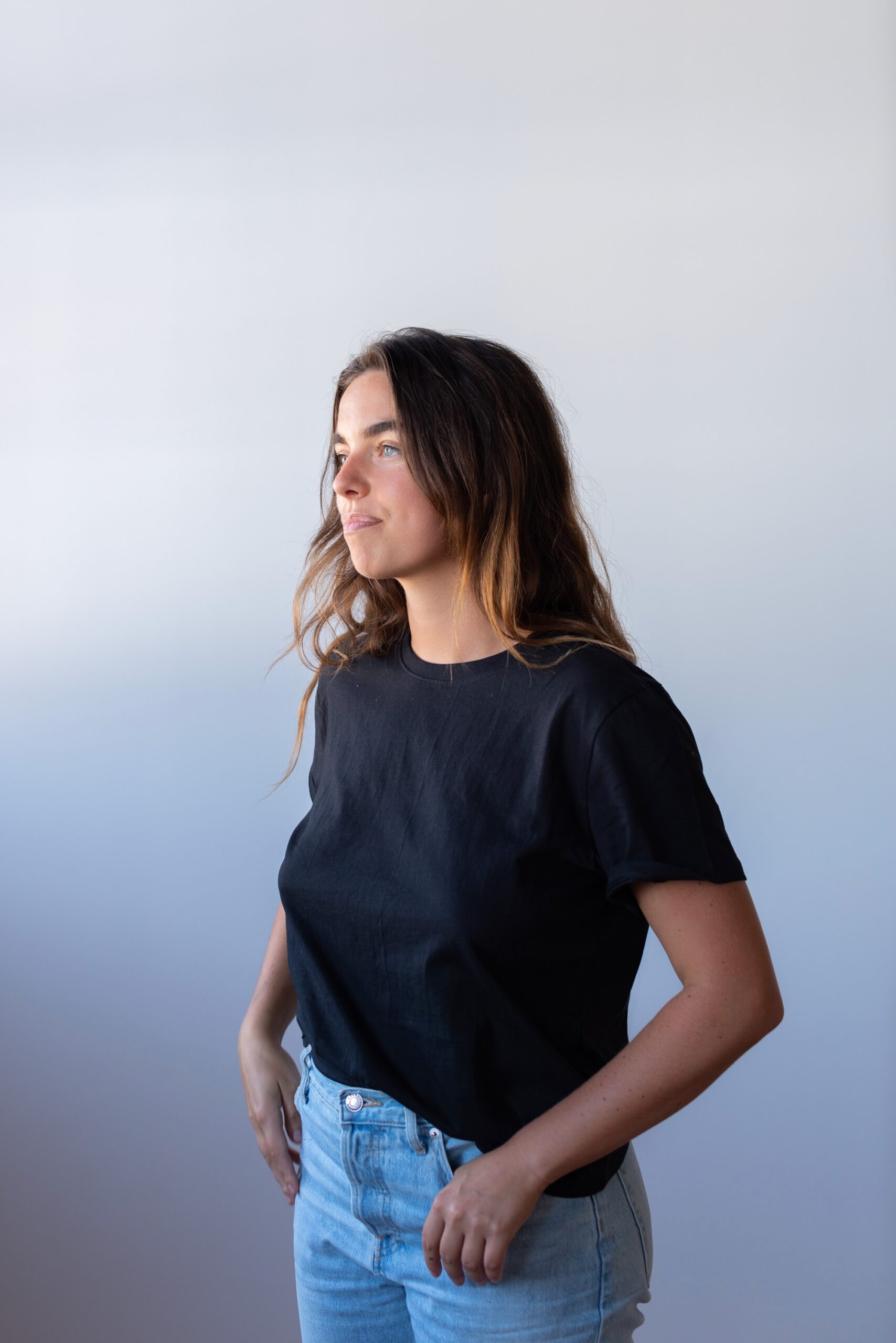 What would you say has been your best moment so far?
Two years ago, I played my original songs for the first time in front of 30 people I had basically just met at this communal house in San Diego called the CCC. That room and those people made feel like I was exactly where I was supposed to be on my artist journey.
How would you describe your sound to somebody unfamiliar with it?
Groovy, eclectic, good for roadtrips. Somewhere in the orbit of Men I Trust, Hope Tala, Clairo, and The Marías.
What's your dream "I've made it" moment?
James Blake calls me up to collab on the next record.
We love your new single 'Letting You Down', what more can you tell us about it?

The chorus of Letting You Down was basically a one take voice memo at midnight following a really difficult conversation with a friend. I sent him the memo as an apology. Then it got stuck in my head. Months later I played it for my amazing friend and collaborator Sid Gopinath who gave me the confidence to turn it into a real track.
What else do you have planned for the near future?
I'm gathering pretty much everyone I know in this little town of Los Angeles and beyond 
this Saturday
 for my first show with my band celebrating the release of my EP – 'Paradise,'. There may or may not be a treasure hunt involved.
And finally, who is your biggest fan right now
My ex-boyfriend, Chad!