We had a chat with rising artist KAT as she continues to establish her exciting, powerhouse pop sound
With a vibrant and powerful pop sound that showcases her unique charm and appeal, cutting edge UK singer-songwriter KAT has begun to establish herself as a captivating new voice on the scene who's raspy vocals and thoughtful lyrics provide her with a distinctive flair that sets her aside as somebody to watch.
Her latest single 'Rise' sees the artist embracing a softer and more vulnerable side to her sound, swapping away her brash soundscapes for an acoustic arrangement, highlighting the intimate nature of her lyrics as she explores themes like healing and evolving. The pianos and strings make for some gorgeous harmonies on the new release, with her now signature vocals injecting the track with the artist's trademark charisma and charm, making for a sound that feels easy to find yourself immersed in. We love this new release and the continued development of KAT's sound, and thought that it would be a great time to have a chat with the rising artist and find out some more about her.
How long have you been making music?
Ever since I can remember music has been a part of my life, and since my teens I've been following this path professionally.  Most of my career has centred on songwriting and performing so it's exciting to enter this new phase now also, as a recording artist. Getting to release my own songs and preparing to drop my debut EP 'Warrior Heart' feels pretty special.
Why do you make music?
I love the art of storytelling and find songwriting incredibly cathartic, it provides a way for me to process, release and empower myself especially when it comes to those challenging experiences in life.  Aside from that, I truly believe music is incredibly powerful; it can bring enormous comfort, elevate joy as well as create change. I look to music for all these things and strive to create songs that also achieve this.
What are your biggest influences?
Some of my biggest and earliest music influences that continue to inspire me are the voices of old school soul and blues legends.  Aretha Franklin, Etta James and Tina Turner were so much more than simply amazing vocalists; you felt every word they sang, whether it was about heartbreak or joy. Listening to their music, watching their performances was, and still is an education in itself!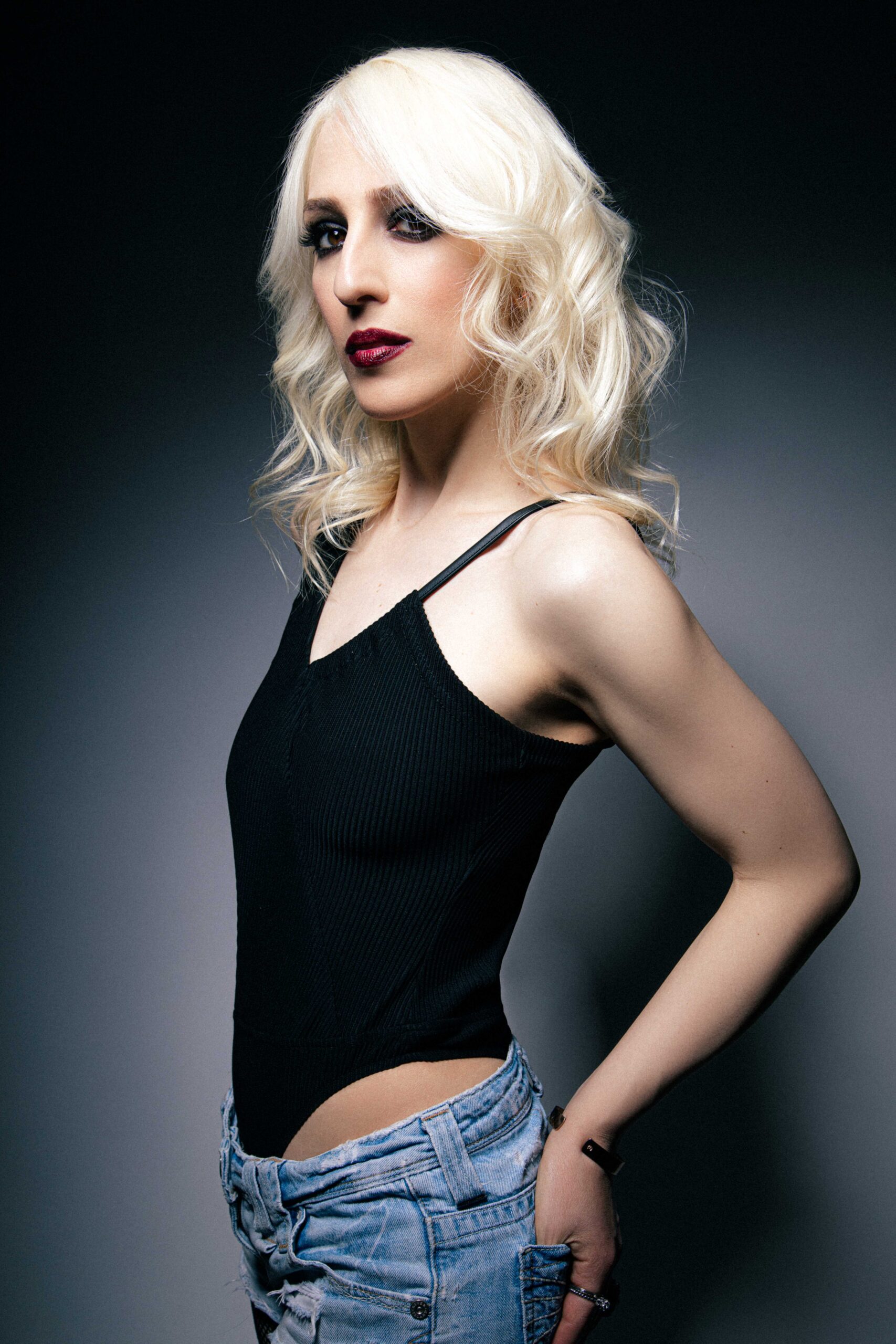 What would you say has been your best moment so far?
Headlining Piano Smithfields for the launch of my first single off the 'Warrior Heart' EP where I performed an hour set of original songs and was accompanied by a full band of talented musicians, in front of a wonderful open-hearted crowd. That was magic!
How would you describe your sound to somebody unfamiliar with it? 
Soulful pop with a rocky edge, full of heart, raw vulnerability, grit and a healthy dose of FU when necessary.
What's your dream "I've made it" moment?
Playing my own stadium tour and seeing the audience singing my songs. I'd be happy with that!
We love your new single 'Rise', what more can you tell us about it?
I wrote 'Rise' in real time when I was going through a pretty dark period. Emotions were messy, life uncertain and hope was needed! On a deeper level, it's a song about the evolution of healing and how powerful it can be not only for yourself but for others too. At a moment of despair someone reaching out and holding space for you, letting you know you are not alone, can be what gives you the strength to keep going. In turn, that can lead to kinder self-talk and your own rousing self-belief that yes, you can get through the challenges you are facing. And from there; sharing your struggles, the obstacles faced and ultimately surmounted, can help others who are now where you were, also believe that they can get through the challenges they are facing. I hope 'Rise' helps anyone who is struggling at the moment, as much as it helped me to create it.
What else do you have planned for the near future?
I've got some gig dates coming up which I'm really excited about, including a set at this year's 'Camden Rocks Presents' alldayer, performing at the iconic London venue 'Fiddlers Elbow'! I'm also going to be releasing more singles from 'Warrior Heart' before the full EP drops in early 2024. Making time to write is also part of the plan!
And finally, who is your biggest fan right now?
My mum will always and forever be my biggest cheerleader! Oh and my cat!