Following the release of her debut single proper 'Sucker For Love', we had a catch up with exciting emerging artist Katy Alex
Liverpool's Katy Alex is an artist who has been on our radar for some time following the release of her demo EP Mixtape 1, and now, with a plethora of co-writes and top lines to her name already, the exciting artist is celebrating her first full release 'Sucker For Love'.
The track is an impossibly fun showcase of everything that makes Katy such a hot commodity in UK music, featuring a playful and inventive pop sound that feels both intriguingly fresh and effortlessly accessible and catchy, 'Sucker For Love' looks to be the launching off point for a fruitful and engaging project that will have audiences indefinitely hungry for more. Following the release of this first release, we had a catch up with Katy to bring some more insight and flesh out the world of the alt-pop upstart and her sound.
Who TF is Katy Alex?
I'm a Liverpudlian singer/songwriter, pouring my everyday thoughts into spicy pop tunes and exploring the boundaries of this genre.
How long have you been making music?
My earliest memory of songwriting is being on the infants yard in primary school standing near a tree and free styling a song to myself. I swear I had friends, I just liked to be dramatic back then haha. It wasn't until I picked up a guitar around the age of 13 that I got heavily into songwriting. I'd often stay behind in the music department at school to write at a piano until I'd get kicked out by the caretakers.
Why do you make music?
Writing music is the easiest way to express myself. It's the greatest form of therapy I've ever known, and having gone through some really tough relationships and the loss of my brother it's a comfort zone for me, somewhere safe to let out my feelings. The fact that you can take a traumatic memory and shove it into a three minute tune that fills you with pride and makes you smile from ear to ear is so soothing to me.
What are your biggest influences?
Real life experiences for sure. I definitely think I feel everything to an extreme degree which helps when it comes to writing songs, especially if I want people to relate to what I'm writing. I try to make sure the emotions I feel and the memories I have from my own life experiences are really captured in my songs.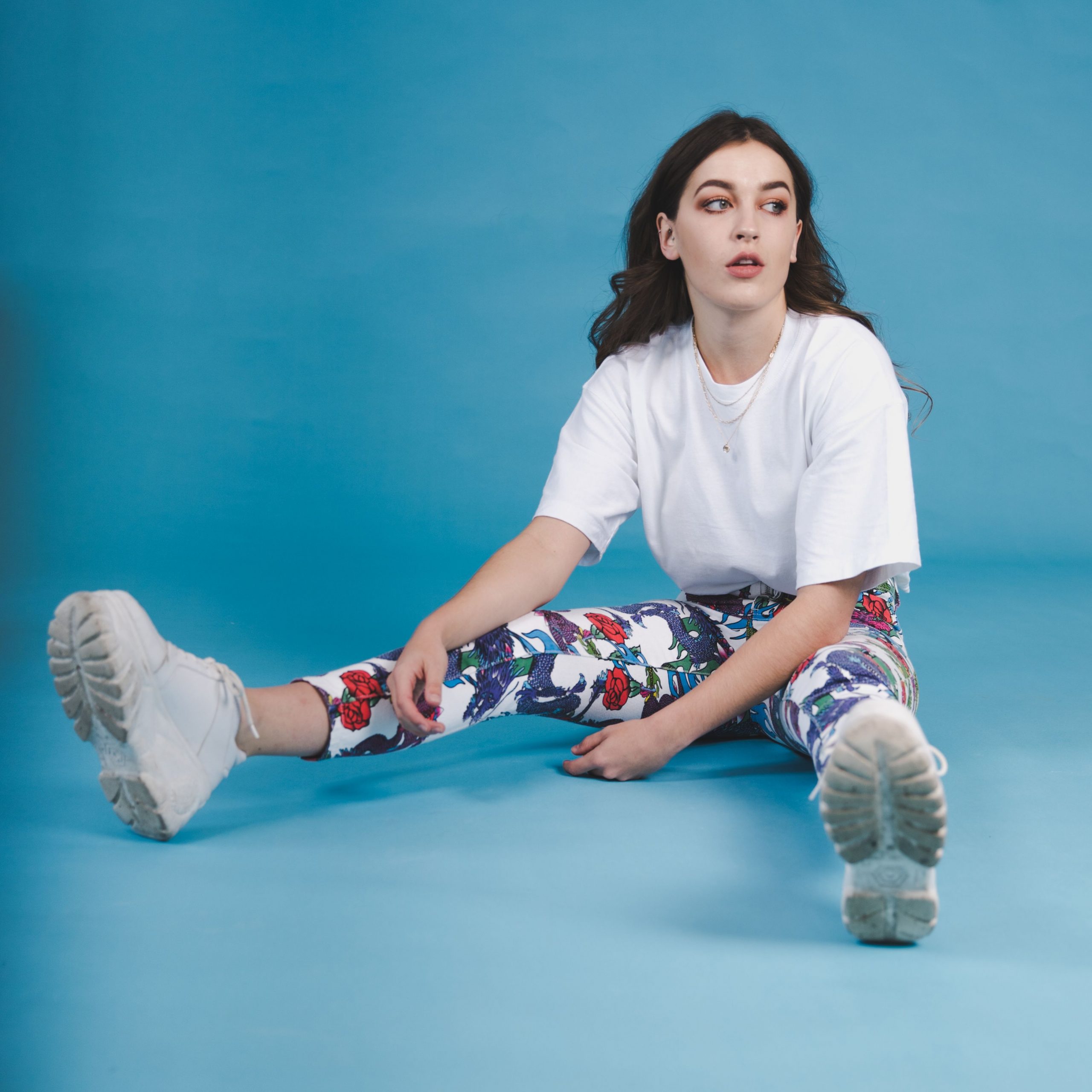 What would you say has been your best moment so far?
It's a close call between two moments: signing my first publishing deal with Black Rock/Sentric, after a year of writing and grafting during lockdowns in 2020 it was awesome to team up with an amazing company and an extra bonus that they're Liverpool based (I've always wanted a big scouse team). The other competitor is doing a shoot for LFC Retail back in May. When I got the message about that I think my heart stopped for a second, coming from a family of Reds that was literally a bucket list moment seeing my face on LFC's official Instagram!
How would you describe your sound to somebody unfamiliar with it?
Pop, fused with whatever I feel like throwing in on the day. I've always been a pop music fanatic, I grew up listening to Venga Boys on repeat so that's where my love started, and then blossomed when I realised women actually play guitar too, KT Tunstall's album Eye of the Telescope was a massive turning point for me as a musician. Over the last couple of years I've been hugely inspired by Scandi-pop too. Now I pretty much drool over anything with killer-hooks, synths and witty lyrics, so I'd say my sound mirrors that.
What's your dream "I've made it" moment?
Playing a sold out show in my hometown (or even at Anfield) and having people sing every song back to me. I know that's not a big dream, but I genuinely think I'd cry myself off the stage if that happened. Knowing people are really listening to the lyrics and stories in my songs is all I really dream about.
We love your debut single 'Sucker For Love', what more can you tell us about it?
I wrote this song quite a few years back when I first started using Splice. The song developed around the lyric "I've got a guy at home ringing up my phone" and ended up being a cheeky little love song about the type of lust that literally takes over your mind when you first meet someone new. I've had some really shitty boyfriends in the past so it was fun to turn parts of this song into a "F you" kind of thing, playing on the ridiculous unjustified jealousy they had if another guy even looked at me. The great thing about writing pop is being able to take a concept and bend it whilst you're writing, you might start out writing one thing and finish with something totally different.
What else do you have planned to follow up on it?
There's more releases lined up, I don't think I can give much away yet though haha. I'll be doing some gigs around Liverpool over the next few months, starting with a set for The Florrie, who are fundraising to help the local community after the pandemic. I'll be doing a set at the Festathlon event in September which will see Olympic Athlete Katrina Johnson-Thompson return to Liverpool, and a set at Sound City in October which is always a fun one.
And finally, who is your biggest fan right now?
My family and boyfriend lol. My Dad especially, every job he goes on he shows customers my music and I end up with new followers, bless him! They're all so supportive and have seen how hard I work so I think they're rooting for me more than anyone.