We had a chat with immersive bedroom pop artist Lane Lines about her dreamy sound and latest single 'Time & Space'
Thanks to her affable, distinctive appeal and charm, Mandi L. Kimes, better known as Lane Limes, has been winning over the hearts and minds of listeners since her emergence back in 2020, with the Seattle singer-songwriter boasting a lush bedroom-pop sound that has an otherworldly, breezy appeal that is characterised by its dreamy nature.
The artist's latest single 'Time & Space' is one that dives headfirst into this kind of territory, exploring the artist's lucid dreams and the kind of adventures and journeys that she goes on with a dream person. This, when coupled with the signature, cosy nature of the artist's sound makes for a release that feels interesting and fun throughout, with the artist's vulnerable and thoughtful writing always making for candid and intimate releases that feel warm and inviting. We love this new single, and as Lane Lines continues to build up a stellar catalogue of tracks on her way to releasing her upcoming sophomore album Lucid Dreaming, we figured it would be the perfect time to have a chat with the artist and find out some more about her.
Who TF is Lane Lines?
Yeah, who even is she? Haha Lane Lines is the music project of Mandi L. Kimes, with the help of some friends who contribute to make the music swirling around in my head happen in real life.
How long have you been making music?
I've been singing since I was a toddler, practically. I wouldn't stop singing Disney songs and Spice Girls tunes around the house, so my parents put me in choir and voice lessons at a very young age. And I've been singing in choral settings and various bands since then.
Why do you make music?
It's gonna sound super cliche, but music is the thing that brings me joy and is the thing I know when I go to sleep at night that I'm confident in. There's this old Quaker hymn that most choral singers are familiar with and have sung a bunch, which is a tune that perfectly outlines how I approach music: "How can I keep from singing?" The song basically talks about different scenarios we find ourselves in, and in those scenarios, the only response that seems to make sense to sing. I encourage anyone to replace "sing" with the thing that brings them joy, and use that to influence them in why they do the things they do.
What are your biggest influences?
Artists that influence me are Robin Pecknold (Fleet Foxes), Amber Bain (The Japanese House), and Imogen Heap. I also find influence in the music that was playing in my house as I was growing up: lots of New Wave, Pop hits of the 90s (again…Spice Girls, hello), even some jazz standards I would sing in high school.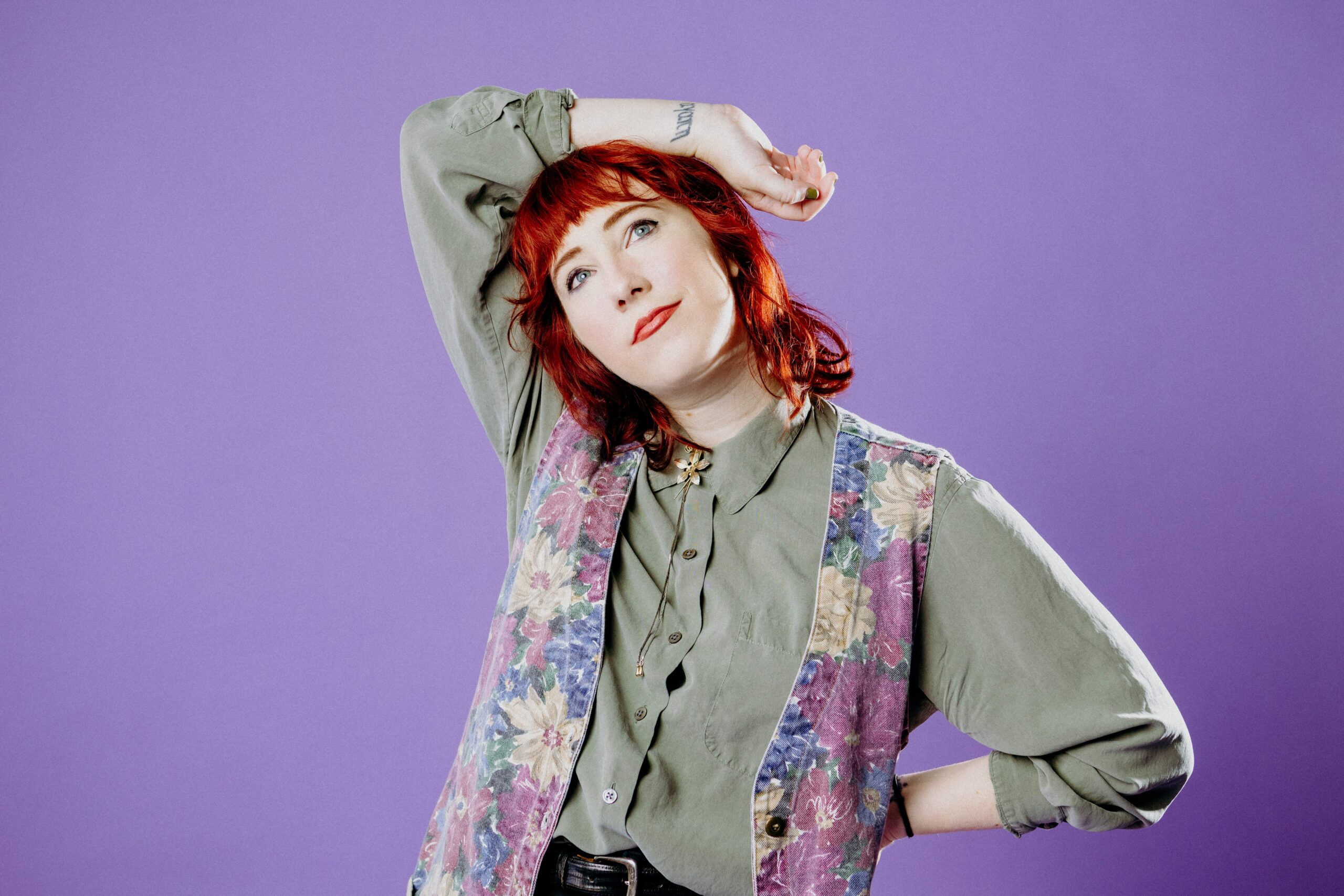 What would you say has been your best moment so far?
My best moment so far has probably been being asked to play at the Capitol Hill Block Party in Seattle. We play a ton of shows; most of which I organize from top to bottom. So to be recognized for our live show-playing ability and be invited to play such a huge festival in such an early age of Lane Lines is incredible.
How would you describe your sound to somebody unfamiliar with it?
I would describe my sound generally as dreamy bedroom pop, but for people who are unfamiliar with what that term means, I generally just say "pop". Or I try to find an artist that the person may be more familiar with in the mainstream, and say "We sound like that."
What's your dream "I've made it" moment?
If I could open up for an artist who influences my music, that would be the ultimate "I've made it" moment. Opening for Fleet Foxes, The Japanese House, The 1975, Alvvays, Metric, Imogen Heap, or Diane Coffee would be the ultimate dream.
We love your new single 'Time & Space', what more can you tell us about it?
Thank you so much! The song was first written in the summer of 2022 after I had moved back to Seattle, and after my bandmate and I created a demo version of it weeks later, the song became my summer anthem *last year* because I was listening to it on repeat and coming up with production ideas. After recording the final version this past spring, I had multiple people tell me that it sounded like a hybrid of Metric and Paramore – one band I listen to and one I do not! So it's always interesting to hear what people say I sound like, because sometimes it's an artist I don't actively listen to, but good to know we create similar sounds.
What else do you have planned for the near future?
The second album, Lucid Dreaming, comes out September 1st. After that, we will probably play a bunch of shows in the Pacific Northwest (where I'm based now). I'd love to tour – I've never been on tour before and would like to experience that and play my music for audiences I've yet to meet.
And finally, who is your biggest fan right now?
I'd argue that everyone in my family holds the spot for biggest fan, but I'd say my younger sister (who "Breakfast in Bed" is written about) may actually hold the title. She's a tough critic, and doesn't always show her excitement for things initially, but eventually comes around. Whenever I'm home in Phoenix and playing an all-ages show that she can come to, she's always near the front, singing along to the words, and usually runs up onstage as soon as my set ends to tell me what she liked about the show. You can also find her sporting an LL tee and hanging out by the merch booth trying to get people to buy my items. As she enters teen years pretty soon, I hope she continues to think of me as her "cool sibling".