We chatted Glastonbury, Rivers Cuomo, future plans and more with the effortlessly fun Lauran Hibberd.
Just over three years removed from the release of her debut single 'Hunny Is This What Adults Do', Lauran Hibberd seems to be going from strength to strength, growing with confidence and showcasing more of her winning personality on every new release. The artist's sound has an almost effortless, conversational quality to it, drenched in fuzzy punk-edged pop appeal and the aritst's endearing character and wit, Lauran has carved out a niche for herself that feels truly her own, wrapped in sarcastic barbs and razor sharp alternative pop sensibilities.
Her new single 'How Am I Still Alive?' is another wonderful example of the artist's unique and memorable sound, a rousing and anthemic dose of bubblegum pop with a fuzzy, grungy edge. We caught up with the emerging talent to find out a bit more about her journey, her latest release, and all of the exciting things that she has planned.
Who TF is Lauran Hibberd?
Just another female artist whose dad couldn't get the spelling of her name right in the hospital, she's pretty cool if you like that sort of thing. I also heard she loves Weezer and thinks Lost was the best TV show ever made.
How long have you been making music?
I started writing sad excuses for songs at about 14, and I became obsessed with writing and have gone through many regrettable phases to end up here ha! We're talking emo phase, a James bay hat wearing phase, wearing a wedding dress phase… Yeah I know.
Why do you make music?
Because I love it, it makes me feel alive. As soon as I started, I couldn't stop. It's like something clicked in me, actually i've got a good reference.. You know when you find a favourite cereal in life and you finally know yourself each morning (ITS THAT) but kind of better.
What are your biggest influences?
Weezer, my life, things I hate, not wanting a normal job, Pixies, Phoebe Bridgers, not wanting financial stability, Avril Lavigne, not wanting to be a normal person, my dog, and my MUMMY.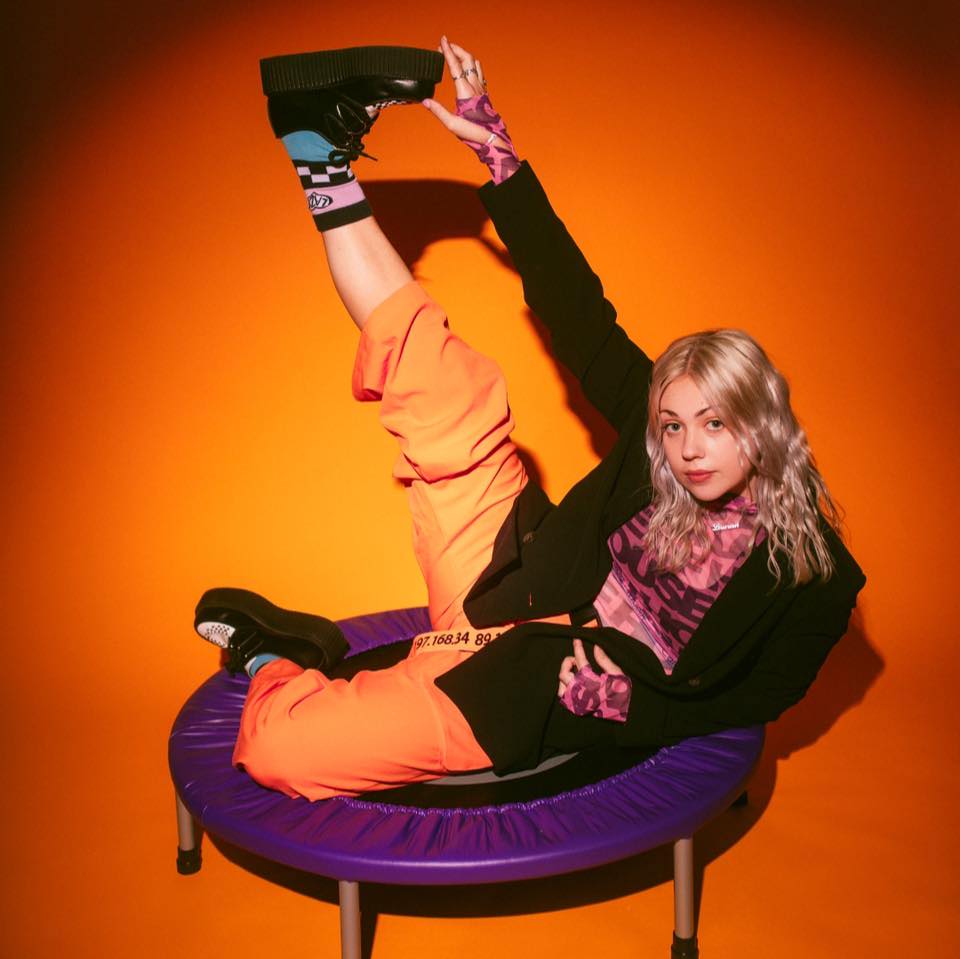 What would you say has been your best moment so far?
Playing Glastonbury was massive for me, it felt like a real bucket list moment and I will never forget it. It's definitely a musical/ lifelong highlight for me, I can't still believe it actually happened!
How would you describe your sound to somebody unfamiliar with it?
Slacker Pop (AKA, pop music for people who won't openly admit they love Taylor Swift and fancy Alex Turner).
What's your dream "i've made it" moment?
Rivers Cuomo featuring on a song of mine would allow me to leave this world a fulfilled and extremely happy person. Maybe even just being in a room with him would suffice, maybe even just a text… I'd take anything rivers!!!
We love your new single 'How Am I Still Alive?', what is the story behind it?
Thank you so much, the song is all about social anxiety and the sense of being comfortable in the everyday bleakness of life. There's a forever wondering sense of what would happen if you stepped out of your comfort zone. And of course there's a massive nod to my all time crush 'Micheal Cera' whom I fantasise about throughout.
What else does Lauran Hibberd have planned for 2021?
I have BIG plans, including the release of my second EP and RECORDING MY DEBUT ALBUM OMG WHAT! (And hopefully the return of many many many gigs).
And finally, who is your biggest fan right now?
It is, and always will be my mum (Teena, we love you).