Following the release of her poignant and atmospheric debut single 'Right Person, Wrong Time', we found out some more about exciting emerging artist Libby Johnston.
With the release of her debut single 'Right Person, Wrong Time', New York via New Zealand indie pop artist Libby Johnston has immediately established herself as an artist with a penchant for crafting thoughtful and emotional charged sounds that resonate in a profound and relatable way.
The track explores the struggles of being in a relationship with somebody who treats you badly, while trying to convince yourself that they mean well and are ultimately good for you, a situation that rose-tinted glasses have left many people in. From the spacious and immersive nature of the soundscape to the artist's impassioned vocals and lyrics, the track creates a really strong impression for the artist and sets an atmospheric tone that ties perfectly with its troubled narrative. It's dreamy, electronic sound paints a clear image of who Libby is, as the track charges towards a place of catharsis and empowerment. We loved this debut release, and sought to find out some more about Libby Johnston to find out a bit more about her background and what plans she has for the future.
Who TF is Libby Johnston?
A 23-year old artist from New Zealand who left home in 2018 to pursue her dreams in New York City.
How long have you been making music?
I've been surrounded by music my whole life but I only started making my own music fairly recently. I always thought that I wasn't good enough and told myself I would never create something that was worthwhile for anyone to listen to, so it took a lot of mental reprogramming to overwrite that. "Right Person, Wrong Time" was four years in the making and I couldn't be happier that it's finally out in the world.
Why do you make music?
Catharsis. I'm an over-thinker by nature so it's so freeing to be able to write everything out onto a page when I'm processing troubling past experiences or going through the peaks and valleys of current emotions. Singing is also my most favourite thing to do in the whole world and I've always found comfort and connection through it.
What are your biggest influences?
My biggest influence is Taylor Swift. Ever since my cousin Jess let me borrow her "Fearless" CD to burn onto my iPod at age nine, I've been obsessed with Taylor's storytelling and her unbelievable versatility. I'm also hugely influenced by the sounds of Marina, MUNA, Gatlin and Holly Humberstone.
What would you say has been your best moment so far?
I was encouraged to put this song out by two incredible songwriters (of two very different styles – each remarkable in their own right) Joey Miceli and Alyssa Payne. Without them believing in me, I wouldn't have been brave enough to do all of this, so having them in my life has to be my best moment so far.
How would you describe your sound to somebody unfamiliar with it?
I'm a musical theatre performer at heart so even though I try and fight it, there is always going to be a theatrical element to my storytelling and my sound. I'd also like to think there's a clarity, which regardless of genre or feel, is always prevalent in my music.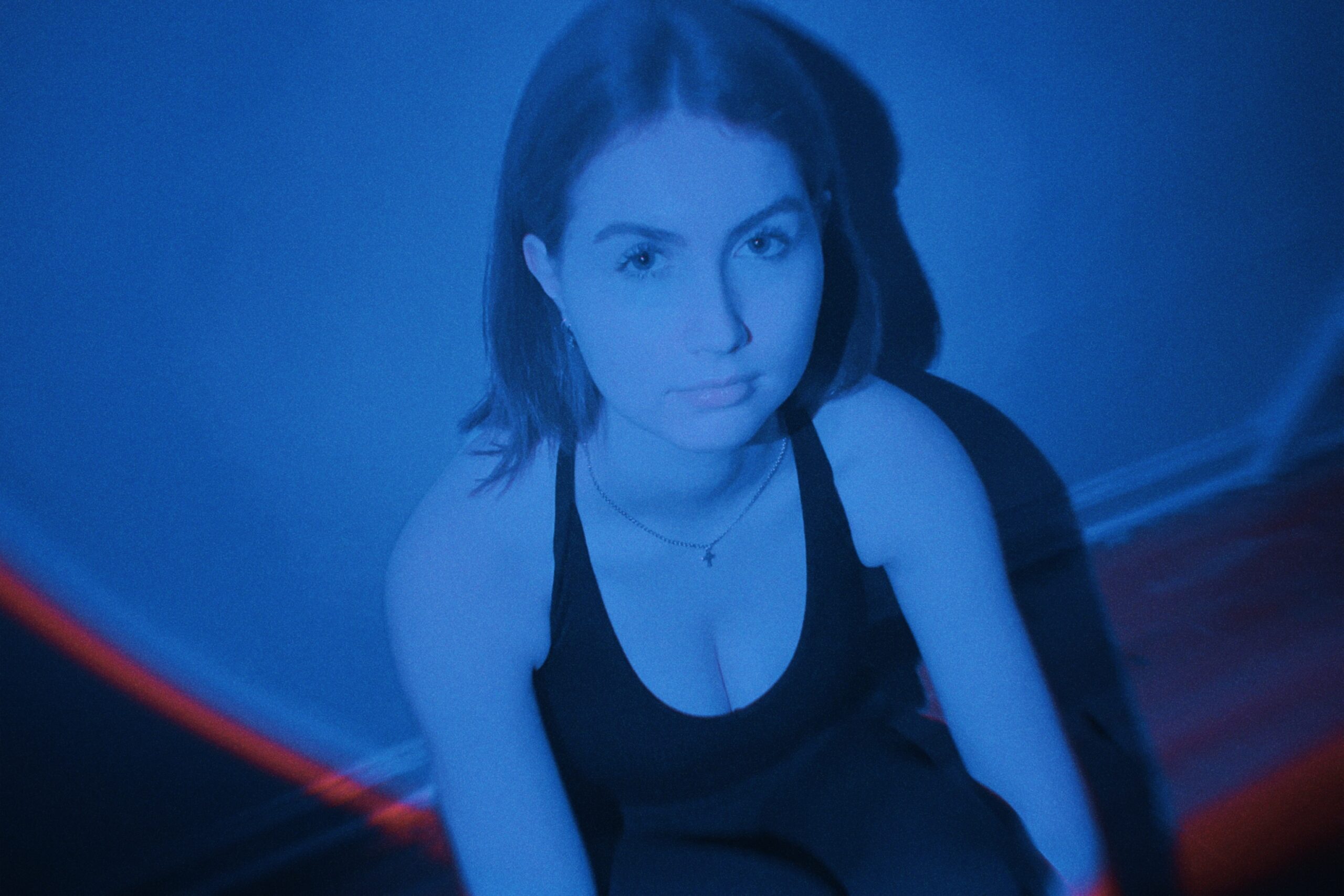 What's your dream "I've made it" moment?
Opening for one of my favourite artists on tour. Obviously I'm going to need to release a lot more music and keep putting in the work before that happens, but it's always been a dream of mine – and I have to admit, I had a lot of secret nighttime "concerts" in my bedroom as a kid in preparation for my "I've made it" moment.
We love your new single 'Right Person, Wrong Time', what more can you tell us about it?
"Right Person, Wrong Time" is my debut single and it's about a toxic relationship. It's the paradox of someone treating you so horribly, yet you defend every word they say and every action they make because in the end, you're still holding out hope for them to change and to choose you. It's the curse of an instant, incomparable connection.
What else do you have planned for the near future?
I've been working with my friends/collaborators Santino Cardinale and Joey Miceli on some new ideas for future songs of mine, and I hope to have my debut EP released later this year!
And finally, who is your biggest fan right now?
My mum – known and loved by all my friends as Rachel E. She's always been my number one supporter and has been streaming "Right Person, Wrong Time" every day since it came out on March 17th. She's the best.