Following the release of her emphatic, potential-realising new EP Wouldn't It Be Nice, we caught up with rising young Kent artist Lily Denning.
Effortlessly cool and absolutely dripping with cutting edge, contemporary pop appeal, Lily Denning is an artist with a vibe and a sound that seems destined for bigger things. Latest release Wouldn't It Be Nice exemplifies this, composed, packed full of memorable tunes and stacked full of personality and affable appeal. The EP looks set to be something of a breakout moment for the young artist, and is a rousing showcase of what she has to offer to contemporary pop.
Showing all of the potential in the world and with an ever-growing catalogue of tracks to back it up, we felt that there would be no better time to get to know Lily Denning a little better and find out some more about the path that she has taken to get here and what plans the artist has for the future.
Who TF is Lily Denning?
I'm a 21 year old singer/songwriter/producer from Kent who writes songs about situations I've been in hoping people will relate to them!!
How long have you been making music?
I've been singing since I was super young but started writing songs when I was about 11 and then started producing only a couple of years ago.
Why do you make music?
Cliche as it is but making music is the most therapeutic way to let go of something negative and turn it into something positive. It also brings people together and allows you to tell a story through what you're singing which is an incredible thing !
What are your biggest influences?
I've always been massively influenced by rap (not that you'd know from the music I make haha) but I love the energy that comes from people like Stormzy, Dave, Little Simz etc and how their lyrics come across so honest.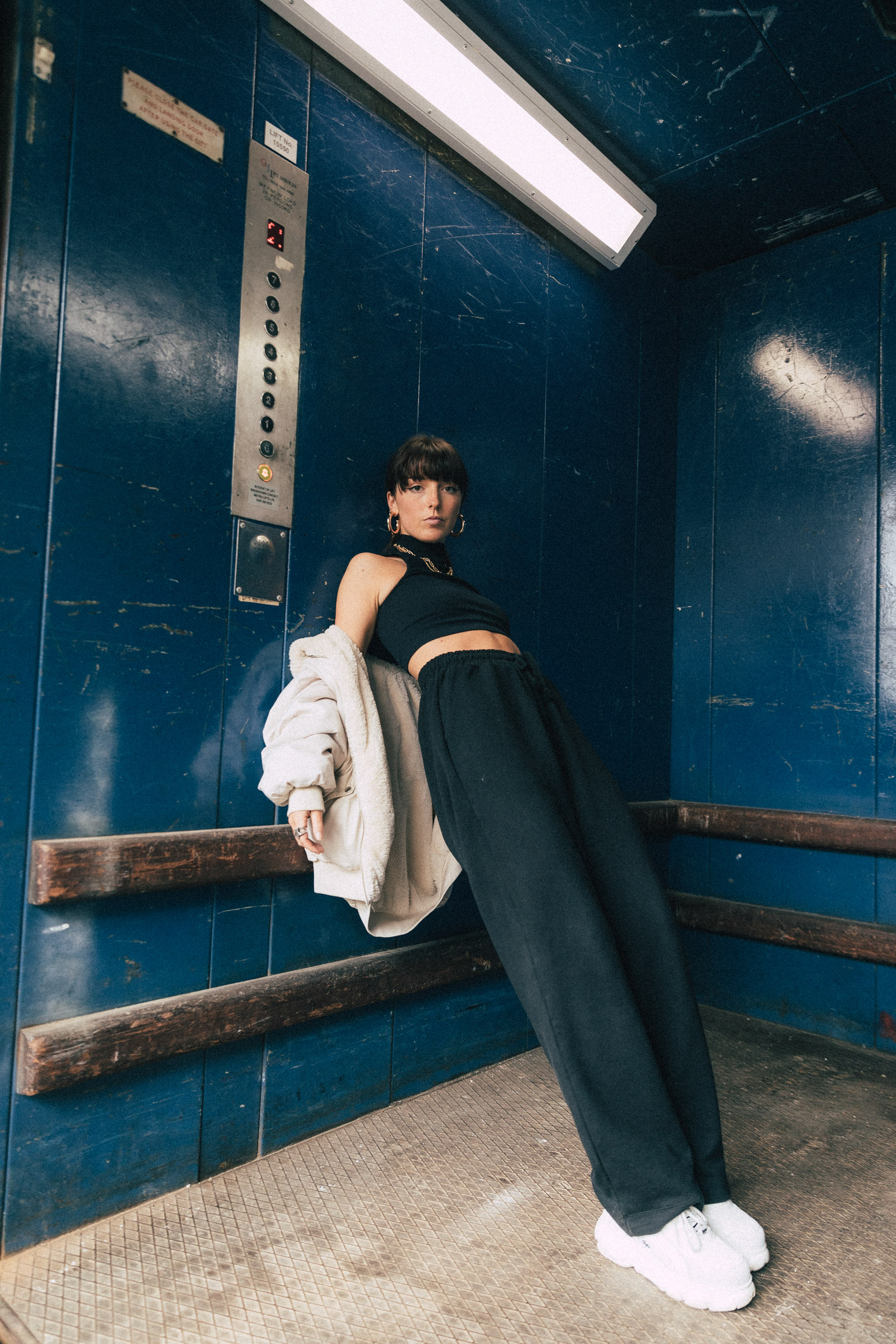 What would you say has been your best moment so far?
My best musical moment so far was probably my first headline show at a venue in Hackney last year as it was the moment I properly realised I've got to do this forever ! Also when my song 'So Cold' with Mahalo and DLMT was up for nomination for a Grammy that was mental as well
How would you describe your sound to somebody unfamiliar with it?
Well the recent EP 'Wouldn't It Be Nice' has a very light hearted, up tempo sound but the other day someone described my sound to me as 'cool pop' so I'll take that one!!
What's your dream "I've made it" moment?
Would have to be playing a huge venue and stopping singing and the audience carries on the song – I remember watching One Direction do it in Wembley and thinking yep that's the aim
We love your debut EP Wouldn't It Be Nice, what more can you tell us about it?
I'm so glad !! This EP is the first set of songs that I've released that I wrote and produced completely on my own so it was scary to put out to people but very rewarding at the same time. The lead song 'Wouldn't It Be Nice' is a song I wrote about street harassment which is something I feel really strongly about raising awareness of so I wanted to spread this message in the song. And then the other two tracks are just about messy situations with failed relationships !
What more should we expect from Lily Denning in the future?
I'm already working on the next set of songs to come out so hopefully many more releases and some live shows this Summer!!
And finally, who is your biggest fan right now?
Good question hmmm. Probably my Dad as I think even if I wrote a horrible nursery rhyme he'd still say it was good