South London's Little Grim have been making waves with their unique alt-pop sound, we had a chat with frontman Joseph Murphy to find out a little more about what the fuss is all about
Pulling at your heart strings and your limbs simultaneously, Little Grim are an outfit that have carved out a niche for themselves by making you want to cry and dance at the same time in a confusing but effortlessly beautiful way. Their saccharine, thoughtful themes and lyrics are juxtaposed with alt-pop sounds that are often packed full of memorable hooks and indelible melodies. The end result is a cocktail of emotions that you can either enjoy on its surface level or delve as deep as you wish, washed away in their breezy vibes, that have a more harrowing undertone the deeper you delve.
With such an interesting and captivating premise established, we figured that surely the artists behind such art had to be just as interesting, right? So we cornered frontman Joseph Murphy for a chat about their sound, their unique vibe, and everything and anything and all in between.
Who TF are Little Grim?
Little Grim are Joe (vocals), Jeremy (guitar), Roger (drums) and Chris (bass) and we're based in South East London.
How long have you been making music?
Jeremy and I have been making music together since we were all in high school! Playing shows and writing under different names since we were about 16 years old – so about 9 years. As a four piece, we've been playing together in some iteration for the past 8 years.
Why do you make music?
At first, writing music felt like a very natural outlet for creativity when I was young. My family would put on CD's of Bruce Springsteen, Roy Orbison and Red Hot Chili Peppers (when my brother was choosing music) and sing along, driving around in the car. We really discovered a passion for it in secondary school when Jeremy and I started playing music outside of school hours because we wanted to make music that felt relevant to us… and at the time, meet girls.
Throughout our time growing up, moving houses, changing jobs etc. music has been that constant creative outlet that helps me feel sane, and sharing it between 4 of us makes the whole process so much more enjoyable. Especially when you mind your idea has been given a completely new dimension of meaning when the others have put their take on it.
What are your biggest influences?
At the moment, I am in love with the new Tame Impala album. I think the way that Kevin Parker writes is beautiful and his production is always sounding on point. Lyrically, I am captivated by Father John Misty, Courntey Barnett and Villagers. The best songs for me tell a story, and I think that if Courtney Barnett can create an amazing song about a house viewing that didn't go well, then there must be something truly special about the way the words have been put together.
Otherwise, there are lots of artists we take inspiration from, whether it is the minimal funk bops of Vulpeck, the textured harmonies of artists like the Staves, or the intricate guitar work that goes behind artists like Radiohead and Arctic Monkeys.
That feels like too many for the question…? Haha!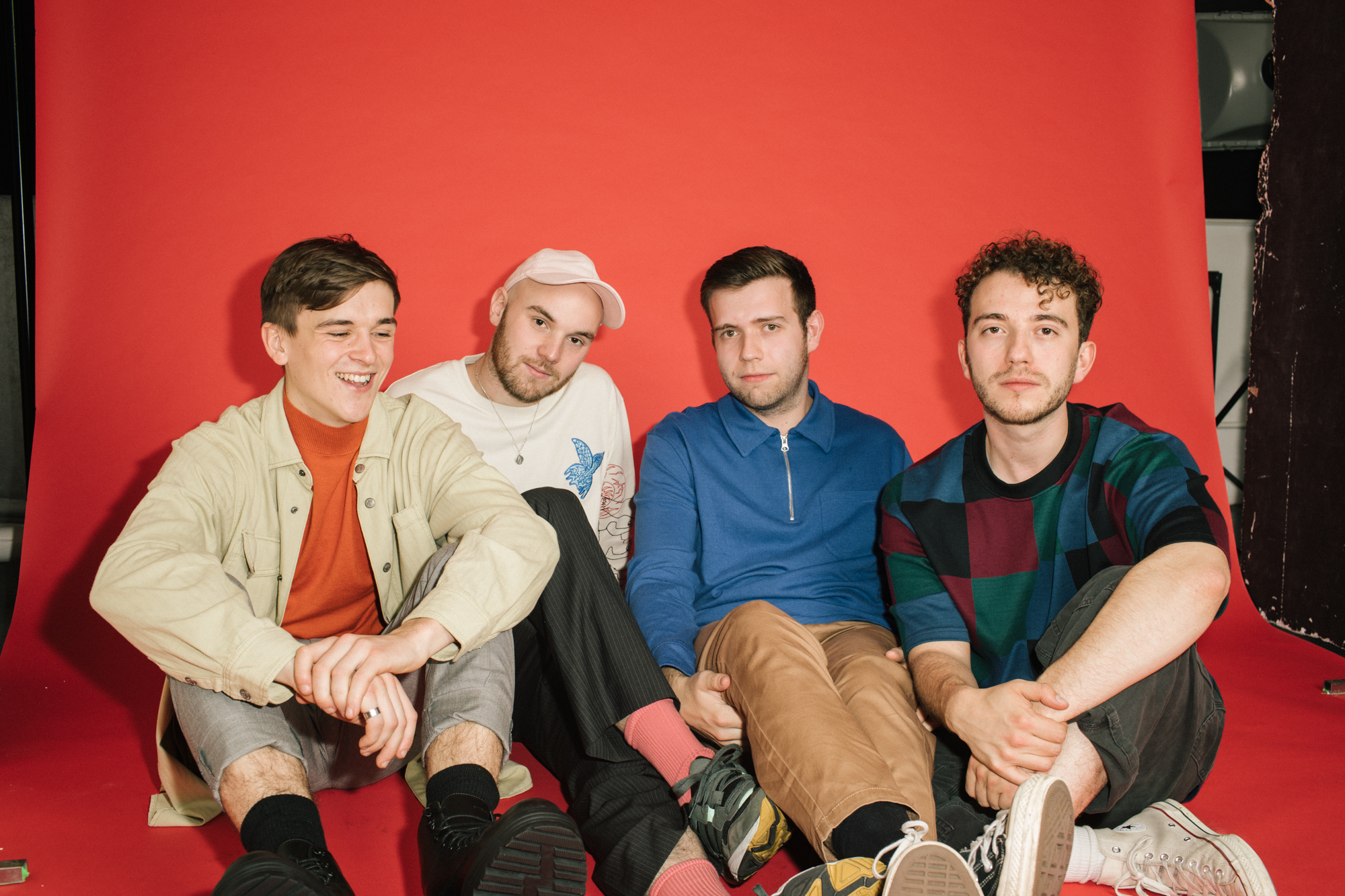 What would you say has been your best moment so far?
The best moments I feel have been playing sold out shows where people can sing you back the lyrics word for word. We had a show in Hackney which just had a really special buzz in the air. It was truly magical.
How would you describe your sound to someone unfamiliar with it?
Music you can dance and cry to.
But because you mentioned that below, it's singer-songwriter written songs with a mesh of instrumental influences between indie, electronic and rock in the band.
What's your dream "I've made it" moment?
Take me on tour, baby! I want to play sold out shows across the world!… and also be able to afford my rent whilst doing it…
We love your latest singles 'Woman' and 'Mercy', could you tell us some more about them?
Thank you! We recorded those songs together at Unwound Studios with our producer, Brett Cox.
'Woman' was a song that started as an experimentation with vocal sampling and harmonies, which quickly led onto something that felt really special. I had the main groove of the song down, which feels like it has a very prominent forward push that felt like a heavy walk. The main guitar riff just seemed to bounce off of the drum loop I'd made for it and the rest of the song followed very naturally. Although, I was being very indecisive about the second verse being right until I spent a day going over melodies to finally sit on what you hear on the record. Once we looked at it as a band, that's when we decided to swap the vocal sampling out for piano, and layered in a load of other rhythmic stops and harmonies. I didn't really know what the song was going to be about until I started putting the vocal takes down. It had a promiscuous feel to it, which reminded me of the time I walked through the red light district in Amsterdam, and the secrets that I imagine are shared between the women and their clients.
'Mercy' feels like it is far over on the other end of the spectrum. It was a song born out of feeling the sting of the bitter winter whilst Jeremy and I were living in a cold and damp house in Peckham. There were holes in the walls and it was hard to remember when we could feel our toes! Amongst the other stresses of work and relationships I felt we were going through, the song was a call out to a moment having a cry in the shower. After the song was put down in words, it felt like a huge weight had been lifted though.
The song itself seemed to flow very naturally out of me when I first sat down to write it on the acoustic guitar. I was worried that parts felt too conventional, but once the band opened it up together, we managed to add the slightly weirder parts that it was needing. At the time, Jeremy had been going through the back catalogue of Father John Misty's albums and was particularly in love with his song 'Hollywood Forever Cemetery Sings'. It follows a strange time signature which we tried out for the middle section of 'Mercy'.
You've often described your sound as "music you can dance and cry to", is this dynamic something that you strive for in your writing?
Not originally! I suppose I have a very sombre interpretation of the music we write together, even when it feels upbeat. It's just become a bit of a trademark for us and our sound. I would like to try something more fun loving and upbeat at some point, but I am sure that I'd keep a feeling of double edged-ness (that's a word, right?) in the lyrics.
And finally, who is your biggest fan right now?
Not my neighbours, I can tell you that. Since everyone has been in lockdown, they've probably been hearing a LOT of me haha.
Right now, our biggest fans are those who bought tickets to our secret show in London which has since been moved to a new date in September. So fingers crossed!