With her unique cultural upbringing and sound, Liza Owen is an exciting and innovative pop artist who has the personality and the tunes to take the world by storm.
Latest singles 'WHY AREN'T WE HAVING SEX' and the brand new 'GETTING GOOD' are shining examples of the work that Liza Owen does and her liberating, innovative style. Liza Owen is an artist who is empowered and in control, uncompromising and cutting edge. The British-Cambodian indie pop powerhouse who resides between London and LA sounds exactly as free and unrestricted as you would expect from someone with such a life and experiences.
Liza Owen is an artist that stands out among a sea of budding pop talents through her versatility, infectious personality, and above all, huge soaring tunes. We caught up with the artist and had a chat about her career so far and about anything and everything Liza Owen.
Who TF is Liza Owen?
A half British half Cambodian chic who grew up in a tiny nowhere town in the UK but has now somehow found herself living in LA creating music every day. She's a Gemini, a dreamer, she's over the top (always) and she's ready to stop talking in third person now.
How long have you been making music?
It's been almost 4 years since I started making music professionally, but I remember starting to explore music and write songs at the piano at as young as 11 years old. Songs with really bad emo titles like 'The Real Me' … slowly getting a bit better and then I just never stopped.
Why do you make music?
Because it inspires me to get my ass out of bed every day. It makes me feel good, and it makes other people feel good too.
What are your biggest influences?
Strong women. My mother…she's badass and she's relentless. Growing up, I always loved iconic women who didn't necessarily fit the mold like Alanis Morissette, Gwen Stefani & Sheryl Crow. Then my brother introduced me to bands like Nirvana & Oasis…somewhere in all that you'll find me.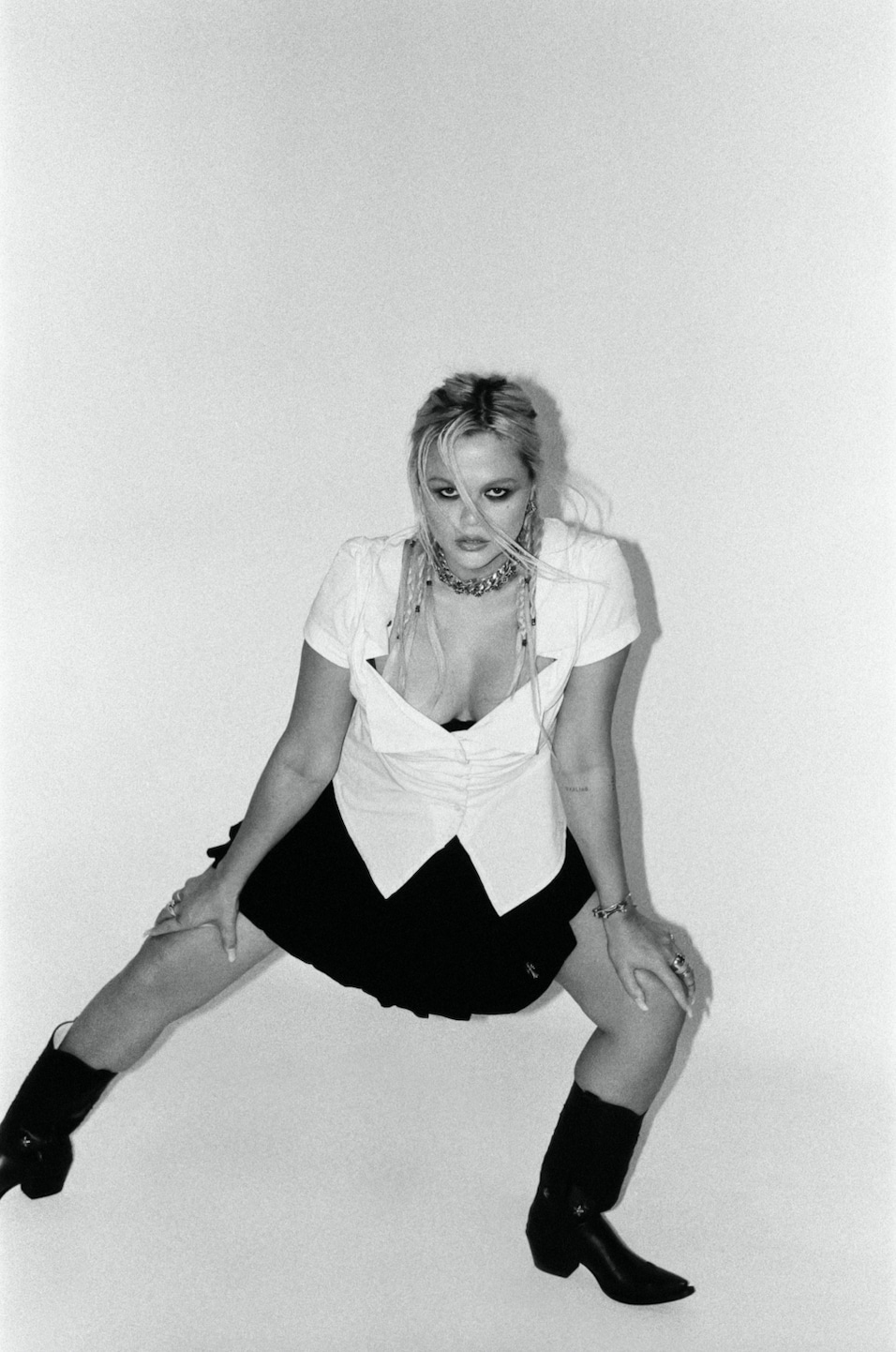 What would you say has been your best moment so far?
Every moment is pretty exciting these days because everything is brand new to me in this process, but I co-directed my first music video for my last single that came out recently. That gave me a huge sense of accomplishment to be able to dive in creatively in that way and bring all my ideas to life. Also, last year I got to collaborate with some incredible artists, and I co-wrote songs for Selena Gomez & BTS. That was pretty cool.
How would you describe your sound to somebody unfamiliar with it?
Unapologetically honest. Someone recently told me that if Dolly Parton & Gwen Stefani had a love child, it would be me… I'm not mad at that.
What's your dream "I've made it" moment?
Rocking up to the awards, with a number 1 album under my belt to collect my 7 Grammys (7 is my lucky number).
Do you feel that, as a half-Cambodian, half-English artist based in Malibu, this mesh of cultures has had an impact on your sound?
I guess there's no way that it hasn't. My music is the sum of everywhere I've been in my life – the places, the people I've met and all the stories that come with it.
We love your latest single 'WHY AREN'T WE HAVING SEX?', what was the process like putting it together?
This song in particular was so fun and so easy. Me and my crew, who I write pretty much all my music with, rented a house in Palm Springs for the weekend to get creative. The house was the sexiest thing I've ever seen. It felt like a 70s James Bond sex palace. So naturally…the first song we wrote was about being in a place where the mood is perfect and cutting to the inevitable. The lyrics literally describe the house we were in.
And finally, who is your biggest fan right now?
You?